VMware Wants You – Yes, You! – as a Cloud Provider
It seems like it's too late for a newcomer to enter the cloud market and succeed, as Amazon and the other world-straddling hypercloud providers have locked the market down and are squeezing out competitors.
But any such assumption is misguided, says VMware Inc. (NYSE: VMW), pointing to success of its own VMware Cloud Provider partner program, which provides tools for telcos and managed service providers to help enterprises build and operate hybrid clouds.
Now VMware is beefing up the VMware Cloud Provider tools, looking to further empower telcos and MSPs to dig up cloud gold by enabling enterprise digital transformation, the company announced today.
"The opportunity here is helping providers monetize multi-cloud services," Rajeev Bhardwaj, VP product management for the VMware cloud provider software business unit, tells Light Reading.
VMware has 4,000 cloud provider partners in more than 100 countries, including Telefónica, Rackspace, IBM, Telstra, OVH.com, NaviSite, SoftBank, CenturyLink, VirtuStream and T-Mobile.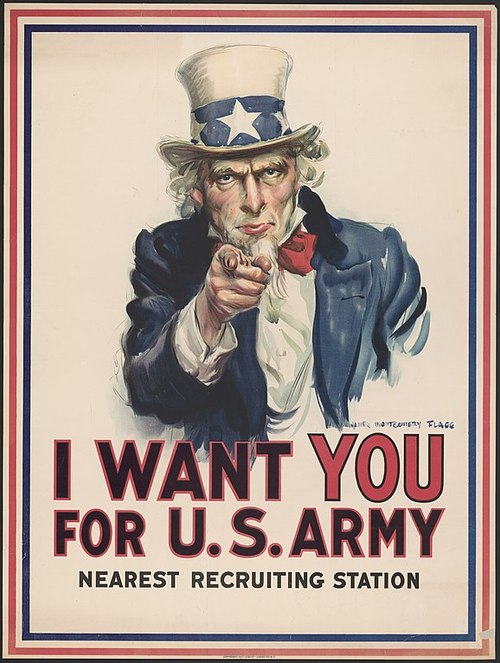 ---
Now entering its fifth year, the 2020 Vision Executive Summit is an exclusive meeting of global CSP executives focused on navigating the disruptive forces at work in telecom today. Join us in Lisbon on December 4-6 to meet with fellow experts as we define the future of next-gen communications and how to make it profitable.
---
Partners provide enterprise customers with customized services in a cloud market that isn't one-size-fits-all. These services include uniformity between cloud and on-premises environments, compliance with data sovereignty regulations, security services and more, Bhardwaj says.
VMware's success, and the success of its partners, belie the surface impression that Amazon and other hypercloud providers have sucked all the oxygen out of the market. Amazon's market share is 34%, bigger than its next four competitors combined: second-place Microsoft, followed by IBM, Google and Alibaba, in that order, according to research released a month ago by Synergy Research. Amazon's market share has been stable, and Microsoft, IBM, Google and Alibaba are growing, taking market share from smaller providers. (See Amazon Still Dominates Cloud Market, Bigger Than Next Four Competitors Combined.)
But the overall market is growing at 50% year-over-year, and VMware's cloud provider platform grew at 30% year-over-year for two consecutive quarters, including the quarter reported Thursday. (See VMware Reports $2.17B 2Q 2019 Revenue, Up 13% YoY.)
So there are still plenty of opportunities for cloud providers that aren't Amazon or one of the other big five. And VMware aims to help telcos and MSPs cash in on those opportunities, and further enrich itself in the process.
At the core, VMware is providing a uniform application environment for enterprise apps across public and private clouds, using the same vSphere virtualized servers that have been running enterprise applications for many years.
VMware introduced its cloud provider partner program a year ago, at its annual VMworld customer and partner conference. (Not coincidentally -- the 2018 VMworld kicks off Sunday in Las Vegas.) The cloud provider partner program provides a broad suite of managed services, including security, compliance, connectivity, storage, disaster recovery, backup, migration, operations, visibility and more. (See VMware Unwraps Cloud-in-a-Box and VMware Debuts Multi-Cloud Management Services.)
Integration with VMware Cloud on AWS allows service providers to transition to an "asset-light model" -- they can provide public cloud services without having to invest in their own data centers, Bhardwaj says. AWS access is provided through the new Cloud Provider Hub program, which provides uniform services, including security, compliance, operations and visibility, spanning AWS public cloud and private clouds. (See VMware Broadens Private Cloud, Amazon Support, VMware & Amazon Grow Hybrid Tie-Up to 'Very Large Scale' and VMware Launches Amazon Cloud Support. )
Today, VMware introduced Cloud Provider Pod, for one-click cloud deployment. Cloud Provider Pod generates a design guide, deployment and operations guide, reducing the cloud deployment process from weeks to hours. "The benefit to the provider is it accelerates their time to value, lowers their ongoing opex, and enables to get to standardized VMware cloud much faster," Bhardwaj says.
Additionally, VMware rolled out vCloud Director 9.5, an upgrade to the company's cloud management platform for setting up VMware-based multi-tenant multi-clouds. The new version has a simplified user interface, APIs and SDKs to open the platform to third-party developers, and support for NSX-T, to run NSX networking across containers, bare metal servers or clouds, for consistent security and operations regardless of the endpoint, Bhardwaj says. Also, the provider will be able to deliver disaster recovery as a service using the new VMware vCloud Availability for Cloud-to-Cloud DR.
I'll be at VMworld next week, and I'll look for more details on what VMware is doing. (It'll distract me from the heat; the forecast suggests temperatures above 100 degrees every day I'm there. For our European readers, who are likely unfamiliar with American-style metrics, that means instant spontaneous human combustion if I step outdoors.)
The cloud partner program is part of a long transition for VMware, from a provider of on-premises data center virtualization software to a vendor for cloud services, and networking spanning the data center, campus, edge and cloud. At its earnings call three months ago, CEO Pat Gelsinger says he expects networking revenue to rival or beat virtualization. (See Networking Is Eating VMware and Following Amazon Partnership, VMware Is a Cloud Company Now.)
VMware's competitors are following a similar strategy. Notably, Cisco has jumped into bed with Google. (See AWS & VMware Vs. Cisco & Google: A Cloud Fight Worth Watching.)
Related posts:
— Mitch Wagner




Executive Editor, Light Reading
PARTNER PERSPECTIVES
- content from our sponsors