VMware Upgrades vRealize for 'Self-Driving' Cloud Operations
VMware is beefing up its hybrid strategy with upgrades to its vRealize cloud management suite, designed to provide "self-driving operations" for hybrid cloud, the company announced Thursday.
Using the new vRealize capabilities, cloud operators can automatically optimize the cloud for performance, to meet service level agreements or to cut costs, according to VMware Inc. (NYSE: VMW).
VMware upgraded a passel of products in the vRealize suite, including vRealize Operations 6.7, Business for Cloud 7.4, Log Insight 4.6, Automation 7.4 and Lifecycle Management 1.2.
"This is a comprehensive upgrade across the cloud management business unit. vRealize Operations 6.7 delivers on the vision of self-driving operations," Taruna Gandhi, vRealize director of product marketing at VMware, said in an interview.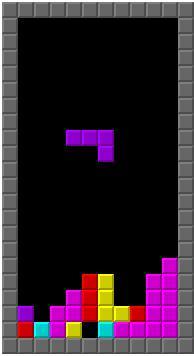 ---
You're invited to attend Light Reading's Big Communications Event  -- the one event that delivers fresh perspective on the rapid transformation of the telecom industry and the road ahead. We'll see you May 14-16 in Austin -- communications service providers get in free!
---
vRealize Operations 6.7 lets cloud operators specify the performance intent for cloud workloads -- densifying workloads -- and then automatically places those workloads most efficiently to achieve those ends, whether for meeting SLAs, reducing application software license costs and maximizing hardware efficiency or performance. Gandhi compared the process to playing Tetris.
A dashboard literally tells operators how much money they can save with various configurations, in dollars. "Right up front they get an idea of what the total savings opportunities are within the data centers," Gandhi says.
The new version of vRealize supports sample workflows and blueprints -- pre-set compute, network and storage configurations that can be deployed for development, production and other use cases, Colby Heiner, VMware senior product marketing manager said.
For more details of VMware's vRealize updates, see VMware's press release: VMware Updates vRealize To Simplify Data Center, Hybrid Cloud Management.
VMware's self-driving cloud and intent-based operations vision echoes direction from other vendors. Cisco, Juniper and startup Apstra are all pushing flavors of "intent-based networking," letting operators state application performance goals and letting the network itself automatically configure ports and feeds and other hardware details. (See Cisco Declares a New Era of Intent-Based Networking, Juniper's AppFormix Aims to Automate via Intent-Based Networking and Apstra's Intent-Based Networking Adds SDN Overlays.)
And startup ZeroStack is promoting its own vision of the "self-driving cloud." (See ZeroStack Launches 'Self-Driving Cloud'.)
Related posts:
PARTNER PERSPECTIVES
- content from our sponsors