BARCELONA -- MWC 2018 -- VMware is expanding its network functions virtualization (NFV) tools beyond the network core, to help service providers move workloads to the edge and build new services, the company said Wednesday.
And of course VMware Inc. (NYSE: VMW) also thinks NFV can help expand the company's footprint in the service provider market, still a relatively new business for the enterprise virtualization and cloud vendor.
Emerging 5G networks will require low latency, which means applications at the core will need to move to the edge to support analytics, data collection and Internet of Things, says Gabriele Di Piazza, VMware Inc. (NYSE: VMW) vice president of Solutions, Telco/NFV.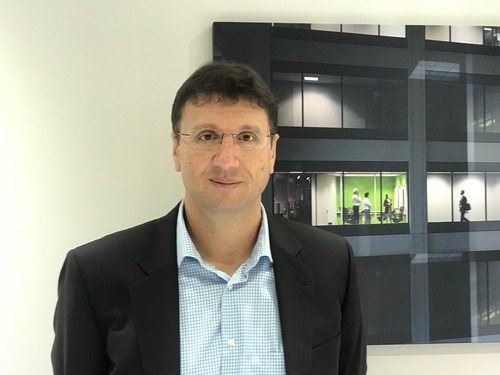 ---
Want to read the hot news and views from Mobile World Congress 2018? Check out our dedicated MWC 2018 news section to keep up to date with the key developments from Barcelona.
---
VMware provides high-performance switching technology focused on data plane optimization, he tells Light Reading.
"We see the wave to implementation now moving into heavy traffic. We are boosting performance four to five times to save customers money," Di Piazza says. "But the story isn't about throughput. The story is about preserving all the features VMware has in the platform."
These include high availability and redundancy; visibility; analytics; and cloud load-balancing, which VMware calls distributed resource scheduling.
"We need infrastructure which is predictable, manageable and linearly scalable," Di Piazza says.
At MWC, VMware demonstrated NFVi running a mobile core on the edge, in conjunction with Cloudify, Affirmed Networks and Metaswitch.
In partnership with Vodafone, VMware demonstrated a mobile core that migrates from private cloud to VMware Cloud on Amazon Web Services. The companies demonstrated the capabilities in conjunction with an IoT smart metering application sending traffic to the carrier, mobile core and packet core, overflowing traffic into the public cloud for burst expansion, Di Piazza says. (See Following Amazon Partnership, VMware Is a Cloud Company Now.)
That was a pretty cool demo, but not as cool as 4G cell service on the moon. Sorry, VMware. (See Fly Me to the Moon: Nokia & Vodafone Team Up for Lunar Expedition.)
VMware is positioning itself as a software-only solution, more open than competitors offering NFV on hardware appliances. Combining NFV with hardware fails to deliver the elasticity and flexibility provided by the cloud, Di Piazza says.
The service provider market is new to VMware, and NFV is strategic in building VMware's service provider business to multiple billions of dollars. Shekar Ayyar, executive vice president of strategy for the Telco Group, told Light Reading in September that the company has 90 deployments across 45 carriers, including the company's largest-ever telco deal, with Vodafone, based on NFV. (See Why VMware Thinks It Can Help the NFV Cause.)
VMware launched a carrier-grade OpenStack Virtual Infrastructure Manager (VIM) for NFV in September, taking aim at Red Hat and other competitors. (See VMware Charges Into OpenStack VIM Market.)
Related posts:
— Mitch Wagner




Editor, Enterprise Cloud News