Intent-Based Networking: What Does It Mean for Your Cloud?
As cloud use continues to grow within the enterprise, many IT departments are experiencing growing pains when it comes to cloud manageability.
The vendors and cloud service providers made early attempts to assist with offering ways to unify hybrid and multi-cloud architectures. But ultimately, many failed. Remember Cisco's Intercloud? (See Cisco Shutting Intercloud Multi-Cloud Platform.)
Now, however, multi-cloud management platforms are finally taking hold in this regard, and a new technology may soon be ready to compete. It's called intent-based networking. And the hype surrounding the technology right now is red hot. (See Cisco's 'Network Intuitive': A Risky Transition.)
What is intent-based networking?
Until recently, intent-based networking was a technology that smaller, niche
networking companies
were feverishly working on, firms such as
Apstra Inc.
and Veriflow Systems. And while both have made huge strides in this field, intent-based networking became mainstream once
Cisco
announced its foray into the software-driven methodology in the last month. (See
Cisco Declares a New Era of Intent-Based Networking
.)
Think of intent-based networking (IBN) as networking from a business goal -- or intent -- point of view. Gathering information based on defined application, user and network policies, IBN can be coupled with end-to-end software defined network (SDN) configuration and monitoring capabilities to automate data flows within networks.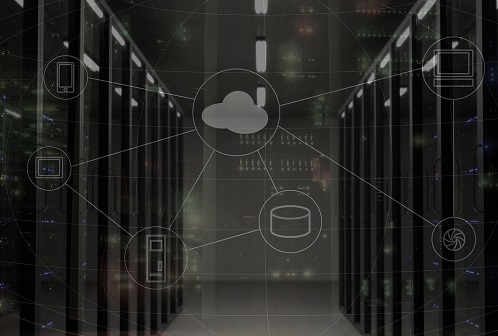 Combining the two ensures the network conforms to business intent based on things such as application importance, data security, availability and agility. Network architects simply plug in the high-level policy information, then the network automates the rest. So, in a sense, intent-based networking is a more elegant way to build and maintain centrally managed networks compared to pure-SDN offerings currently on the market today.
What does it mean for the cloud?
One issue with a hybrid or
multi-cloud strategy
is how to juggle the management of disparate cloud infrastructure components that don't play nice with one another. Technologies such as hybrid and multi-cloud management platforms currently fill this role. But these tools use virtualized overlays and APIs to make the magic happen.
While these technologies do work well, there are drawbacks, including not being able to work with all public cloud providers.
On the other hand, if intent-based tools were integrated into clouds at the network level, as opposed to masking the network, it significantly reduces complexity and interoperability. This is where end-to-end SDN needed to be in the cloud. And, ultimately, intent-based networking seems as if it will be the first technology that can get us there.
When should I expect intent-based networking to be cloud ready?
That's the biggest question that remains an unknown.
Cisco is in a situation where they have been transitioning away from being a hardware-focused company to one that is software-oriented. Judging by rhetoric coming from company spokespeople, literally calling it, "the network of the future," intent-based network tools are something Cisco is putting all its weight behind.
---
Keep up with the latest enterprise cloud news and insights. Sign up for the weekly Enterprise Cloud News newsletter.
---
If that's the case, look for Cisco, other major vendors, as well as a host of smaller players to make a push to migrate enterprise networks to intent-based tools as fast as possible, hopefully, at a far faster pace compared to other networking technologies such as SDN or multi-cloud platforms. You should also keep in mind that there are plenty of businesses out there that are trying to manage multiple clouds as if they were individual networks. It's creating an urgent demand for these types of management tools.
It's important to note, however, that intent-based networking architectures are likely to start within the enterprise LAN and private data center first.
Only after this happens, will it make sense for most enterprises to move intent-based technologies to the cloud. So it may take several years for this transition to happen. And if your IT department is in dire need for a hybrid or multi-cloud management solution right away, you'll probably have to leverage what options are available today.
Related posts:
— Andrew Froehlich is the President and Lead Network Architect of West Gate Networks. Follow him on Twitter @afroehlich.
PARTNER PERSPECTIVES
- content from our sponsors