For many enterprise organizations, a hybrid cloud architecture provides a "best of both worlds" approach for the administration of servers, applications and data storage.
The public cloud portion of a hybrid architecture offers scalability and flexibility, while on-premises data centers give administrators improved control over proprietary applications and sensitive data. (See Hybrid Cloud Will Be a Battlefield & Other Cloud Predictions.)
However, despite the advantages, there are plenty of ways to botch a hybrid cloud migration. The good news is that these issues can be easily solved during the early planning phases of the project. Here are five critical keys to success that, if followed, will greatly enhance your overall success in a hybrid architecture.
1. Choosing the right hybrid model
Once you determine that a hybrid cloud is right for you, your next major decision will be to select the hybrid model subset that's best for your cloud goals. In general, there are three different hybrid models to choose from:
Infrastructure model: With this model, your control of the cloud environment reaches the virtual machine (VM) level. If you already manage a large virtualized private data center -- and simply wish to extend that model to the cloud -- this is a great option to choose.
Application model: This model is useful for when you don't require full control of the cloud down to the server operating system, but you still have applications located both on-premises and in the cloud that need to interact with one another. The communication between applications and services is facilitated using middleware that you control.
Data model: As the name suggests, this model focuses on the optimal location of a company's production data and data backups. Because most companies are increasing their data footprint, the cost to store and backup data using local resources is on the rise. To help reduce this expense, many are looking towards a hybrid cloud model that focuses on cloud storage, backups and disaster recovery options.
2. Plan your migration wisely
Building a hybrid cloud model takes a great deal of planning to migrate applications and data successfully. At the core of this planning process is a deep understanding of how the two separate architectures can interoperate as a single unit.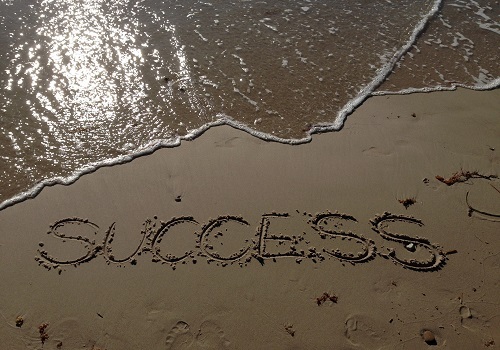 The depth of this planning will vary, depending on the hybrid model you pick. For example, hybrid infrastructure models will likely be easier to plan for because the customer has control down to the virtual machine level in both environments. But with application models, additional planning will be required to ensure that the middleware used for inter-app communication is compatible. This is true not only on day one, but throughout the entire lifecycle of the application or service.
3. Connectivity options
Since a hybrid cloud architecture meshes disparate on-premises and cloud-managed data centers, connectivity between the two environments is of critical concern. An acute awareness of data flows between environments is important for determining the type of network connectivity required.
In situations where dedicated bandwidth and latency is not an issue, connectivity between on-premises and cloud environments can take advantage of lower-cost Internet links. If, however, low latency streaming data -- or data that is bursty or highly transactional -- then you may want to consider leveraging private WAN options, such as Azure ExpressRoute, to ensure optimal throughput and enforce quality of service (QoS).
4. Choose a cloud provider based on need – not price
One of the most often overlooked steps on this list is putting some serious thought into which managed service provider will best meet your company's needs today -- and into the future.
A common mistake is to simply choose the cheapest cloud provider. But what commonly ends up happening is that the low-cost provider doesn't offer all the services and support you need to operate most effectively. Ultimately, this causes design and support compromises that hinder the effectiveness of the hybrid architecture -- and potentially increase costs in other areas of IT.
---
What are the hottest jobs in the cloud. Get our special report to find out:
Cloud Skills: What's Hot?
---
So, instead of simply choosing an MSP based on price, first narrow down your choices based on a detailed list of what you actually need. Then, based on that short list, feel free to start price shopping.
5. Managing your cloud architecture
The final key to success for any hybrid cloud is coming up with a game plan in terms of ongoing management of both the on-premises and cloud environments.
Your overall goal for IT operations should be to manage all data center environments using identical policies and management tools. When hybrid clouds first burst onto the scene, multi-cloud management was a big problem as no two clouds are designed the same way. This caused significant headaches when trying to leverage singular policies and infrastructure management tools.
Thankfully, we now have a robust selection of multi-cloud management platforms to choose from to ease the management burden. These platforms make it much easier to manage environments using a single platform no matter if they are on-premises or hosted by one or more cloud service providers.
It's simply up to you to find the right platform that best meets your needs.
Related posts:
— Andrew Froehlich is the President and Lead Network Architect of West Gate Networks. Follow him on Twitter @afroehlich.