At one time in the not-so-distant past, Amazon Web Services, Cisco, Google and VMware all competed against each other in the cloud market space. While AWS and Google succeeded with their cloud ambitions, Cisco, with its Intercloud platform, and VMware, with vCloud Air, failed to gain much traction.

These setbacks led Cisco and VMware to rethink their role in the cloud space and now these two tech titans are working alongside former competitors in an attempt to differentiate and segregate the enterprise cloud market.

What we're beginning to see is a match-up for the ages: Amazon Web Services Inc. and VMware Inc. (NYSE: VMW) against Google (Nasdaq: GOOG) and Cisco Systems Inc. (Nasdaq: CSCO).

Round 1
AWS and VMware were the first to sidle up to one another when they launched their partnership ambitions in early September. The agreement allows for "a native, fully-managed offering that runs the VMware SDDC [software-defined data center] stack directly on bare-metal AWS infrastructure," according to an AWS blog. (See Following Amazon Partnership, VMware Is a Cloud Company Now.)

In other words, you can build VMware-controlled data centers in a public cloud in the exact same way you build them in-house. It lets organizations extend their private data center architecture directly into AWS, and it's deployed and managed identically. This cloud model will be highly appealing for those IT shops running VMware in-house today, yet want the elasticity and scalability that a cloud service provider (CSP) can offer.

It's safe to say that AWS and VMware are taking the traditional approach to cloud architectures that most enterprise customers deploy today.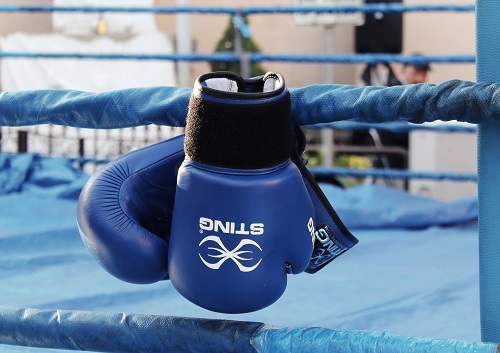 Yet, Google and Cisco are collaborating to offer customers the next generation.

Round 2
For better or worse, Google and its Google Cloud have always been about offering customers bleeding-edge technology. While some customers have flocked to Google's cloud for this reason, it's driven other potential customers away.

Some feel more comfortable inside AWS or Microsoft Corp. (Nasdaq: MSFT) Azure clouds for the simple reason that Google hasn't exactly defined what direction its cloud should go in.

This is precisely why the recent announcement of a Google and Cisco partnership has so much potential. Google is a powerhouse when it comes to groundbreaking new technologies. Yet the company struggles with bringing those technologies to the masses. (See AWS, Despite Slowdown, Reigns Over Cloud Market – Report.)

Cisco, on the other hand, is a stalwart name in enterprise IT. It tends to be far more conservative -- yet the company is willing to jump in with both feet if executives truly believe in a specific technology.

At face value, this partnership appears strictly aimed at Cisco data center customers who wish to extend Cisco's software ACI management functionality to Google's cloud platform. However, on closer inspection, the partnership is likely more about an advanced new technology that Cisco is working on.

The technology in question is Cisco's intent-based networking architecture, which offers a new way to seamlessly deploy and manage hybrid and multi-cloud environments. In a sense, Cisco is providing a level of stability to Google Cloud Platform, while also bringing something new and exciting to the table. (See Intent-Based Networking: What Does It Mean for Your Cloud?.)
---
Keep up with the latest enterprise cloud news and insights. Sign up for the weekly Enterprise Cloud News newsletter.
---
Even though it looks like lines have been drawn, with AWS and VMware on one side, and Google and Cisco on the other, this really boils down to a Cisco versus VMware fight.

Round 3
After all, public cloud computing is becoming largely commoditized as time goes on.

Anything that can be run in AWS can be run in Google Cloud, and vice versa. In fact, Google already has ongoing partnerships with VMware. And it only makes sound business sense that AWS will at some point partner with Cisco. (See VMware & Google Hook Up Kubernetes for Enterprise .)

Yet it's important to note that the technologies of the competing products and the companies' competing philosophies make this rivalry so unique. It's a "business as usual" versus a "this is the future" decision that enterprise customers must make.

It's far too early to say which partnership has the leg up in terms of this clash of the enterprise IT titans. In fact, it's likely that both partnerships will experience some level of success. And for customers, healthy competition in the cloud space is a wonderful thing as it offers variety in an infrastructure-as-a-service market that was beginning to look a bit stale.

Related posts:

— Andrew Froehlich is the President and Lead Network Architect of West Gate Networks. Follow him on Twitter @afroehlich.