Following its recent enterprise cloud push, VMware is turning its attention to the cloud providers that serve those enterprises.
VMware is kicking off its Barcelona VMworld conference with software to provide an integrated platform for cloud providers to deploy VMware clouds, as well as migration tools for enterprises and a certification program for cloud providers, Ajay Patel, senior vice president and general manager for the VMware Cloud Provider Business Unit, tells Enterprise Cloud News prior to today's announcement.
Today's announcements from VMware are designed to allow cloud providers to compete for enterprise business against hyperclouds -- Amazon, Microsoft, Google and IBM -- which dominate the market. (The hypercloud providers are VMware partners too.)
Smaller providers can thrive even with hypercloud competition, Patel says. "The hypothesis is that unless you are a hyperscale provider you cannot compete with the big guys," Patel says. But that's not the case, he says. Hardware and software infrastructure costs aren't the main cost of running cloud applications -- they're just 15% of the cost.
Enterprises look for support and services that non-hyperscale providers can offer, either building their own infrastructure or buying infrastructure services from one of the hyperscale providers and providing value-added services Patel says.
VMware says it has more than 4,000 cloud provider partners in more than 110 countries, providing a common operating environment for enterprise workloads.
Today's announcement is in three parts, Patel says. First is the Cloud Provider Platform, which consolidates software components for storage, compute, disaster recovery, migration and more into a single suite.
Second is VMware HCX, to make it easier for enterprises to move workloads from on-premises to public clouds and back again, as well as between public clouds.
And third is the VMware Cloud Verified Trust Mark, to validate cloud providers for enterprise users.
The Cloud Provider Platform is a suite of tools for building cloud services, including compute, storage, network and security. These include either the cloud provider's own, chosen storage network, or VMware's vSAN hyperconverged infrastructure. Networking is provided by VMware NSX. VMware's vCloud Director manages multiple clouds.
The Cloud Provider Platform also includes a certified reference design for cloud providers, as well as disaster recovery, data migration, AirWatch and Horizon services for managing endpoint devices, and the vRealize suite for management. Cloud providers can deploy the tools individually or together.
HCX helps enterprise create a hybrid cloud fabric to migrate workloads at scale, moving workloads from public to private cloud and back again as needed, Ninad Desai, VMware director of product management for hybrid cloud services, tells Enterprise Cloud News. HCX extends VMware's existing vMotion software, which moves workloads inside the data center, to hybrid and public clouds -- "any cloud to any cloud," the company says.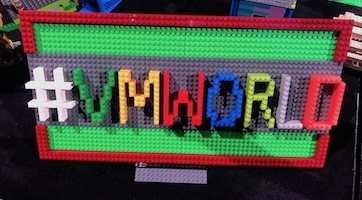 ---
Keep up with the latest enterprise cloud news and insights. Sign up for the weekly Enterprise Cloud News newsletter.
---
"We do all the infrastructure magic to seamlessly move workloads from one cloud provider to another," Patel says.
HCX will be offered as a cloud service owned and operated by VMware but available as a private label service to partners. IBM and OVH will offer the HCX service initially. (See OVH Looks to Invade US, Buys VMware vCloud Air.)
HCX provides a means for VMware to help enterprises migrate to the cloud, and between clouds, while VMware keeps the enterprise as customers, William Fellows, 451 Research cofounder and vice president of research, tells Enterprise Cloud News.
"It's like a non-stop and ongoing realtime migration assistant," Fellows says. HCX can assess in real time which workflows are suitable for which platforms, and deploy them appropriately, continuing to optimize the locations of those workloads on an ongoing basis.
VMware estimates there are 150 million virtual machines deployed worldwide, and about a third of them use VMware, Fellows says, adding that HCX allows VMware to follow those deployments to the cloud, Fellows says.
But VMware's strategy isn't perfect. VMware will need to broaden HCX availability beyond IBM and OVH, Fellows says. "Coverage of the service provider landscape isn't broad," he says.
VMware will also need to win partnership with systems integrators, who manage the majority of VMware installations currently, Fellows says.
And pricing will also be key. HCX could help VMware overcome the perception with enterprises that it solutions are expensive.
That said, if VMware gets it right, HCX and its other cloud announcements could be key to the company's ongoing success. "This could be quite an accelerant," Fellows says.
With HCX, VMware enters a market dominated by a number of smaller vendors, used by companies including Accenture, IBM, Cap Gemini and AWS to assist enterprises with cloud migration.
The VMware Cloud Verified Trust Mark is VMware's equivalent of the "Intel Inside" mark, Patel says. It's designed to "give the customer the confidence that their VMware apps can be shifted and moved over" to a cloud provider, with performance, scale and other requirements needed, Patel says. Initially certified partners are CenturyLink, Fujitsu, IBM Cloud, OVH and Rackspace.
VMware has had a busy few weeks bolstering its cloud software and services. The company started in the last week of August by beefing up its enterprise cloud services and software, partnering with Amazon to run VMware workloads on Amazon Web Services. (See VMware Launches Amazon Cloud Support.)
Also last month, the company launched VMware Cloud Services to help enterprises secure, manage and simplify IT infrastructure on multiple clouds. (See VMware Debuts Multi-Cloud Management Services.)
That week, VMware partnered with Pivotal and Google on Kubernetes container management. (See VMware & Google Hook Up Kubernetes for Enterprise .)
Overall, last month's announcements marked Amazon's pivot from the data center to the cloud. (See Why VMware Thinks It Can Help the NFV Cause.)
In addition to its other announcements today, VMware introduced vRealize Suite Lifecycle Manager, part of the vRealize Suite of cloud management tools for private clouds. Lifecycle Manager is designed to simplify deployment and upgrades, minimize ongoing management, and enforce VMware's recommended reference architecture and validated designs. "This is all about making the private cloud easy," Mark Leake, VMware director of product marketing and cloud management tells Enterprise Cloud News.
Also today, VMware and IBM broadened their portfolio of services as well as partnering with SAP and Vodafone for additional services. (See IBM, VMware Double Down on Cloud Partnership.)
And VMware introduced a version of OpenStack tailored for enterprises. VMware sees NFV as key to its strategy of winning over carrier customers. (See VMware Charges Into OpenStack VIM Market and Why VMware Thinks It Can Help the NFV Cause.)
— Mitch Wagner




Editor, Enterprise Cloud News
---
CALLING ALL CLOUD, NFV AND SDN COMPANIES: Make sure your company and services are listed free of charge at Virtuapedia, the comprehensive set of searchable databases covering the companies, products, industry organizations and people that are directly involved in defining and shaping the virtualization industry.
---