In a big change from its core networking business, Cisco launched a container management platform based on Kubernetes on Wednesday, going into competition with, well, just about everybody.
Cisco Container Platform is designed to allow teams to configure, deploy and manage container clusters uniformly both on-premises and in the public cloud. It's not a Kubernetes distribution; it's based on "100 percent upstream Kubernetes," Cisco notes in a statement. That's important as enterprises relying on a specific open source distribution can become incumbent on that distribution's vendor, undercutting the benefits of open source.
The goal for Container Platform is "delivering a production grade container environment," David Cope, senior director, for Cisco Cloud Platform & Solutions Group, tells Enterprise Cloud News.
The software can deploy applications on Cisco's own HyperFlex platform, virtual machines and bare metal, both on-premises and in the cloud. The Container Platform provides setup, orchestration, authentication, monitoring, networking, load balancing and optimization for container applications, Cisco says.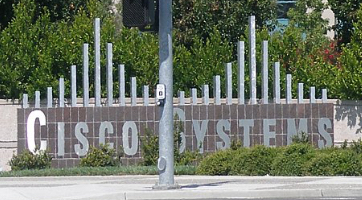 ---
You're invited to attend Light Reading's Big Communications Event -- the one event that delivers fresh perspective on the rapid transformation of the telecom industry and the road ahead. We'll see you May 14-16 in Austin -- communications service providers get in free!
---
The platform will initially be optimized for HyperFlex 3.0, with support for Contiv container networking and Cisco Application Centric Infrastructure (ACI).
Cisco and Google Cloud worked together to extend and optimize Kubernetes for on-premises production environments, Cisco says. The Container Platform "is a key element of the open, hybrid cloud offering from Cisco and Google, announced in October and planned for availability in 2018," Cisco says. In the partnership, enterprises will be able to run containers spanning Google Cloud Platform and on-premises infrastructure based on Cisco technology. (See Google Teams With Cisco for Hybrid Cloud and AWS & VMware Vs. Cisco & Google: A Cloud Fight Worth Watching.)
The Cisco Container Platform will be available as software optimized with Cisco HyperFlex in April, and as software supporting VM infrastructure, bare metal and public cloud in the summer.
The container platform potentially puts Cisco in competition with a broad swath of industry players big and small, including VMware, Mirantis, Oracle, Pivotal and more.
Another potential competitor, Red Hat, stepped up its Kubernetes game Wednesday with its $250 million acquisition of container management pioneer CoreOS. (See Red Hat Buys CoreOS for $250M, Building Kubernetes Muscle.)
The transition from networking provider to container management is "a sign of the times," says IDC analyst Stephen Elliot. The future combines multi-cloud DevOps-driven services with private, traditional IT investments, and Cisco understands that, he says. Cisco is covering both traditional IT and modern application environments.
Cisco's $3.7 billion purchase of AppDynamics a year ago and more than 15 years experience developing network management software led up to the latest announcement, Elliot says. (See Cisco's AppDynamics Deal Goes Beyond Cloud.)
"So this is a recognition that new methods, products and partnerships are required to drive new revenues," Elliot says. The container platform will also open new markets, such as developers, automation managers and cloud architects.
"I would say it's an extension of what Cisco has been doing over the past three years," Elliot says.
"We are in the platform age of IT. Big vendors have to recognize this, or risk becoming irrelevant," he says.
The platform extends the usefulness of Cisco infrastructure for enterprises, particularly Cisco UCS and HyperFlex, says Gartner analyst Arun Chandrasekaran. "Cisco is trying to enable a pathway for container-based workloads to run on their infrastructure," he says.
"I see this as a good first step but there is a lot of work required from Cisco to provide better security controls, monitoring and governance/image management capabilities," Chandrasekaran adds. "Moreover, Cisco's commitment to the Kubernetes community as well as service mesh frameworks such as Istio will be critical for its success in providing a robust container platform as well as app portability across clouds."
Cisco has had a busy month. This week, Cisco introduced Network Assurance Engine to automate optimization of data center networks, and DNA Center Assurance and Meraki Wireless Health to do the same for campus and branch networks. (See Cisco Revs Up Network Automation .)
Last week, the company introduced HyperFlex 3.0, the new version of its hyperconverged infrastructure. (See Cisco Turns Up the Heat on Hyperconvergence.)
Also this month, Cisco made an acquisition. (See Cisco to Buy Skyport Systems for Cloud Security.)
And the company introduced Encrypted Traffic Analysis to scan for security vulnerabilities in encrypted network traffic without having to decrypt that traffic. (See Cisco Plugs Encryption Hole in Network Security.)
Related posts:
— Mitch Wagner




Editor, Enterprise Cloud News