Cisco's AppDynamics Deal Goes Beyond Cloud
For the past six months, Cisco has talked about transforming itself from a traditional supplier of networking and infrastructure hardware into a firm focused on software and cloud computing.
Its acquisition of AppDynamics for $3.7 billion certainly puts the company on that road.
However, a closer look at the deal shows that Cisco is thinking beyond software. The acquisition not only expands Cisco's ability to present itself as a hybrid cloud provider, the move also takes Cisco deeper into several other fields as well. (See Cisco Buying AppDynamics for $3.7B.)
Cisco Systems Inc. (Nasdaq: CSCO) can leverage the acquisition into other fields that are driving new areas of the IT market, including the Internet of Things, artificial intelligence and machine learning.
Cassandra Mooshian, a senior analyst with TBR, wrote in a Jan. 25 research note that Cisco can add to its IoT offerings by offering more ways to secure and manage the data that sensors collect.
"TBR expects the AppDynamics Platform to provide support as Cisco helps customers extend from IoT proof-of-concept projects to broad IoT deployment, across a range of business functions," Mooshian wrote. "One path might involve migrating from leveraging IoT sensors and data to implement a proactive maintenance program at one manufacturing plant to an entire global network of plans or from proactive maintenance to manufacturing and supply chain optimization."
In a call with analysts the day after the Jan. 24 announcement, executives from the two companies talked about the acquisition, which came right as AppDynamics was preparing for its own initial public offering (IPO), including raising its price the same day as the acquisition. The company was valued at about $1.9 billion and considered the first big tech IPO of 2017.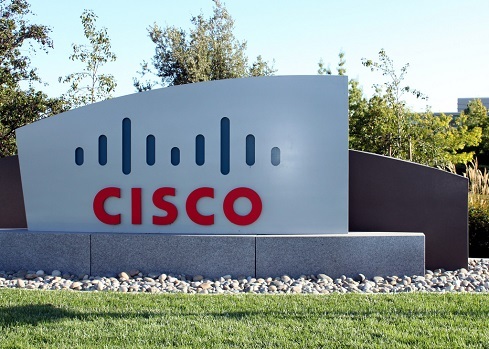 During the call, Rowan Trollope, Cisco's senior vice president and general manager for its IoT and Applications business, said that his company's customers wanted more than visibility into the infrastructure of their networks, which Cisco already provides.
Now, these customers want visibility into the applications they are running, and that provides Cisco the opportunity to offer additional insight into how the applications are performing and what that data can tell customers.
AppDynamics CEO David Wadhwani noted that during the company's eight-year history, its business has been mainly driven by the adoption of public cloud and companies using those platforms, such as Amazon Web Services, to host their applications.
However, with many companies using a hybrid cloud model, their IT departments need intelligence on applications across different platforms. In his view, Wadhwani said that companies are moving "from systems of records to systems of engagement" that will require not only more intelligence across infrastructure and applications, but the ability to determine what to do next. From there, companies can make better decisions and react to customer needs, even if it's machines making those decisions.
"Ultimately, we're moving to systems of intelligence and that allows machines to make decisions in real time," Wadhwani said. "That is the platform for the enterprise of the future."
This week has proven important for those companies looking to build out what their clouds can offer. Before Cisco's announcement, Hewlett Packard Enterprise acquired Cloud Cruiser, which offers ways to monitor and bill the compute power that companies use. (See HPE Expands Cloud Offerings With Cloud Cruiser Acquisition.)
In her note, Mooshian noted: "Over the past year and a half, cloud brokerage and cloud integration-related acquisitions have become commonplace, with cloud and IT services giants like IBM, Accenture, Wipro and many others picking up niche startups with cloud and software IP that address customer pain points around cloud sprawl to quickly establish toe holds in this emerging cloud market."
— Scott Ferguson, Editor, Enterprise Cloud. Follow him on Twitter @zdeferguson.
---
CALLING ALL CLOUD, NFV AND SDN COMPANIES: Make sure your company and services are listed free of charge at Virtuapedia, the comprehensive set of searchable databases covering the companies, products, industry organizations and people that are directly involved in defining and shaping the virtualization industry.
---
PARTNER PERSPECTIVES
- content from our sponsors