Cisco plans to acquire Skyport Systems, a privately held company providing secure infrastructure using hyperconverged systems managed over the cloud.
Cisco Systems Inc. (Nasdaq: CSCO), which was an investor in Skyport, will use Skyport Systems ' intellectual property, software and network expertise in multiple areas, according to a brief post by Rob Salvagno, VP of corporate business development, on the Cisco blog Wednesday.
Skyport, founded by veterans of Cisco, Juniper and Arista, came out of stealth in 2015. Its mission is to provide easy-to-deploy servers with security built into the hardware, for mission critical enterprise and service provider workloads -- not every application, just the 1% to 2% requiring greatest security. We wrote about them at the time: Skyport Touts Ultra-Secure Carrier Server .
"Deploying secure computing systems today requires assembling over a dozen point products that were not designed to work together -- resulting in systems that are never properly protected," the vendor said at the time. The company cited a Gartner report that says "enterprises are overly dependent on blocking and prevention mechanisms that are decreasingly effective against advanced attacks."
The acquisition adds a building block to Cisco's hybrid cloud strategy, ZK Research analyst Zeus Kerravala says. Skyport is unique in building security into the hardware, rather than relying on policies, encryption or software, he adds.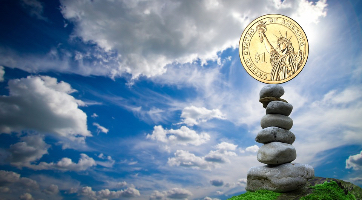 ---
Keep up with the latest enterprise cloud news and insights. Sign up for the weekly Enterprise Cloud News newsletter.
---
"Most of the HCI vendors focus only on software, and the hardware comes along for the ride," Kerravala says. "Skyport, however, has a full, turnkey product that has optimized software and hardware. Cisco takes a similar approach with its HyperFlex product, which may explain why it liked what Skyport was doing so much."
He continues: "The downside of what Skyport is doing is that very few workloads that run on HCI systems today require that kind of Fort Knox security. However, Cisco has an innate ability to catch markets at the right time, and I believe there's an inflection point coming for HCI. The primary use case of HCI has been overwhelmingly desktop virtualization, which I wouldn't think needs the security overkill of a Skyport. Recent conversations with IT leaders, however, indicate that they are looking at HCI more broadly and are likely to see it used for workloads such as databases, ERP systems, management tools and UC platforms. These can often contain sensitive information and would benefit from something like Skyport to ensure the data isn't compromised."
Skyport's current product line is being discontinued, Nils Swart, company head of product, said in a tweet. Kerravala says he expects the technology will be incorporated into Cisco's HyperFlex and UCS product lines.
The Skyport team will join the data center and computing systems product group at Cisco, under Liz Centoni, senior vice president and general manager, and the service provider networking group, led by Jonathan Davidson, Cisco senior vice president and general manager.
Cisco did not disclose the terms of the deal.
Skyport was founded in 2013, with a total $67 million funding in three rounds, according to Crunchbase. Lead investors include Alphabet's GV; other investors include Cisco Investments, Intel Capital, Sutter Hill Ventures, Northgate Capital and more.
Amazon also made a cloud acquisition this week: Amazon Scoops Up Sqrrl for Cloud Security.
And Cisco has been on a buying spree -- see the links below for highlights.
Related posts:
— Mitch Wagner




Editor, Enterprise Cloud News