Cisco is adding muscle to its network automation strategy, rolling out tools to help enterprises make sure their data center networks are on track, as well as troubleshoot problems with branch and campus networks.
The new tools, announced Tuesday, build on Cisco Systems Inc. (Nasdaq: CSCO)'s intent-based networking strategy unveiled in June. That's Cisco's grand plan to let operators automate network management by describing goals for network traffic and letting the network itself manage flows, ports and other configuration details. (See Cisco's 'Network Intuitive': A Risky Transition.)
Cisco's Tuesday announcement comes in two parts. On the data center side, Cisco is rolling out the Cisco Network Assurance Engine, which uses analytics to flag potential problems on the network and suggest corrective actions.
"We're making sure the infrastructure is behaving the way it was intended to behave," Prashanth Shenoy, Cisco vice president of enterprise network marketing, tells Enterprise Cloud News. "How can I guarantee the infrastructure is doing what business and IT are intending it to do? The network itself suggests a clear set of corrective actions and proactive actions to solve the problem."
The Network Assurance Engine is designed to predict the impact of network changes, verify network-wide behavior and assure network security polices and compliance. It works by collecting data across the network, such as controller policies and intent, switch configurations and data-plane state; modeling the network; and analyzing the result for potential problems.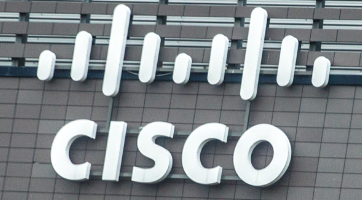 ---
You're invited to attend Light Reading's Big Communications Event  – the one event that delivers fresh perspective on the rapid transformation of the telecom industry and the road ahead. We'll see you May 14-16 in Austin – communications service providers get in free!
---
Cisco introduced its product in limited availability in November, with 40 customers. It detected more than 1,500 outages, and also found 35 potential outages before they happened, says Sundar Iyer, Cisco distinguished engineer and head of the Network Assurance team.
The software integrates with third parties, including Splunk, ServiceNow, Turbonomic, F5, Citrix, Cisco and Avi.
On the branch and campus side, Cisco is looking to reduce the amount of time IT spends on troubleshooting. IT now spends almost half its time, 43%, on troubleshooting -- "keeping the lights on," Shenoy says.
"A good day in IT is when they don't get a call when something is broken," he says.
Cisco's new software tools are designed to isolate where the problem is occurring, and then to replicate the issue to allow an admin to examine the root cause. That's often problematic, as users don't call in when a problem happens -- they call in later, when they have time, hours or even days afterward, by which time the problem is gone and can't be replicated. And the software is designed to help IT cut through the complexity and find a fix.
Cisco is introducing two products: DNA Center Assurance provides analytics for wired and wireless networks, as well as suggested remediation. As part of DNA Center Assurance, "Network Time Travel" provides a view of the network at a specific time when a problem occurred. DNA Center Assurance is available immediately.
The second product for branch and campus, Meraki Wireless Health, focuses specifically on WiFi, which accounts for a majority of traffic on corporate networks. Meraki Wireless Health solves authentication, DNS and other connectivity problems, and corrects performance problems and access point loads and anomalies.
Cisco faces a field of competitors in enterprise network automation and intent-based networking. Both Juniper and Arista are looking to automate more for their customers. (See Juniper Launches 'Bots' for Self-Driving Networks and Arista Takes Aim at Cisco: 'Legacy Routers Are a Thing of the Past'.)
And startups and smaller companies are also active in this field, including Nyansa. (See Nyansa Helps IT Fight Complaints.)
Apstra, founded by David Cheriton, the billionaire co-founder of Arista and early investor in VMware and Google, started talking about intent-based networking before Cisco did, when Apstra launched in 2016.(See Arista Co-Founder Backs Network Automation Startup.)
Last week Apstra updated its software with new analytics capabilities.
Also, Forward Networks and Veriflow compete in intent-based networking with Cisco. (See Forward Launches Freemium Service for Network Visibility.)
"This idea has been around for 20 years," Iyer says. The smaller and startup competitors are focused on traditional networks, while Cisco is specifically focused on software-defined networks. Those other companies are also more broadly focused. "They want to hit every device they can from multiple competing vendors. We're more focused with [Cisco's Application Centric Infrastructure] -- we're deeper but not as wide." Also, Apstra and Veriflow are focused on the data center, while Cisco also covers the campus and branch.
Cisco is in a multi-year transition from one-time product sales to repeating software licensing and services, as it struggles to keep revenues up. The company has seen eight straight quarters of revenue decline. (See Cisco's Q1 Beats Wall Street Expectations.)
It reports its next quarterly results on February 14.
Related posts:
— Mitch Wagner




Editor, Enterprise Cloud News