LAS VEGAS -- Dell Technologies World -- VMware threw down the gauntlet to Cisco and Juniper on Tuesday, outlining a vision for a unified network architecture that spans the on-premises data center, enterprise branches, Internet of Things, as well as multiple public cloud providers.
While some of the pieces are new, most of the architecture comprises existing technologies from VMware Inc. (NYSE: VMW), some going back nearly a decade. But it's the most complete, unified vision that VMware has yet offered of how those pieces fit together, including the role played by VeloCloud, the SD-WAN vendor acquired by VMware in December. (See VMware Acquiring SD-WAN Startup VeloCloud Networks.)
New pieces include a deal with Microsoft Corp. (Nasdaq: MSFT) to extend VMware networks to Azure cloud, following a similar deal with Amazon Web Services Inc. last year. (See Following Amazon Partnership, VMware Is a Cloud Company Now.)
Additionally, NSX Data Center now supports workloads on Pivotal, Kubernetes and Red Hat OpenShift, with enhanced performance for telco NFV and higher-end enterprise applications, as well as support for bare metal Linux.
"Our VMware strategy in a nutshell is any device, and any application, on any cloud," VMWare CEO Pat Gelsinger said in a keynote address at Dell Technologies World on Monday afternoon.
VMware and its competitors got their start in the era when data centers were at the center of the enterprise, with branch offices connecting to the enterprise data center via MPLS. But now, the enterprise data center isn't the center anymore -- it's one nexus of data and applications among many. Data and applications reside on the Internet of Things. They reside in branch business locations, such as chain restaurants, retail stores and oil rigs. They reside on the public cloud. All of that needs to be connected, and backhauling over MPLS is too expensive and rigid, said Rajiv Ramaswami, VMware COO products and cloud services, previewing VMware's announcement on a webinar with tech journalists last week.
The IoT, in particular, stretches the boundaries of the network and IT infrastructure, Gelsinger said. "IoT is a powerful force that's just beginning to emerge that will drive your resources to the edge," he said. "IoT is where the digital world meets the physical world."
Networks need to be programmable, flexible and elastic, adapting to real-time business needs, and scalable to manage varying workloads from the core to the edge, Gelsinger said.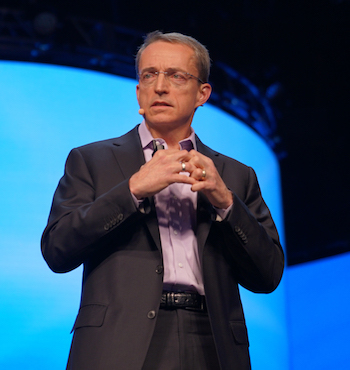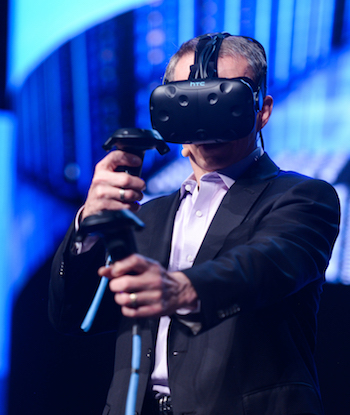 ---
Boost your knowledge of cloud-native software and innovations driving data center transformations! Join us in Austin at the fifth annual Big Communications Event May 14-16. The event is free for communications service providers -- secure your seat today!
---
And networks need to be automated -- not manually configured, Ramaswami said.
VMware calls this vision the "Virtual Cloud Network." That's not specific to VMware; it's the direction that enterprises are demanding, Ramaswami said.
The Virtual Cloud Network is a networking approach for the next 20 years, a flexible programmable networking fabric designed to run everywhere that applications and data reside, Gelsinger said.
"This is the VMware vision for the future of the network," the VMware boss said, "a ubiquitous networking fabric layer from the data center to the cloud to the edge."
The network "has to be software-defined fabric that connects everything seamlessly," with security "built in, not bolted on" -- meaning security has to be throughout the network, not just on the perimeter, because applications and data are everywhere, Ramaswami says.
The pieces for this vision from VMware start with NSX Data Center. AppDefense provides security for all applications running on virtual machines, Ramaswami says.
Connectivity to branches is provided by NSX Software Defined WAN by VeloCloud, which streamlines the process of getting remote locations connected. Connectivity that used to take months and require specialized hardware now come up in days. The SD-WAN network is optimized for real-time traffic, including voice, video, VDI and IoT, Sanjay Uppal, VP and GM of VeloCloud Business Unit for VMware, said on last week's call.
Next Page: Cisco, Juniper in the Crosshairs