Mission-critical systems belong on-premises, where they are less expensive to run, claims John Roese, Dell EMC's mischief-making chief technology officer.
The public cloud, meanwhile, is best for non-critical applications where enterprises have no competitive advantage to customization, such as email and messaging, says the CTO.
Roese's statement flies in the face of conventional wisdom, which holds that public cloud is less expensive than private cloud. After all, when you're running applications on-premises, you have to manage servers, storage, networking and other equipment. When you go to the public cloud, day-to-day infrastructure management is somebody else's problem and some costs can be spread across multiple companies to provide efficiencies.
But conventional wisdom is wrong in this instance, Roese tells Light Reading during a recent interview at Mobile World Congress in Barcelona, where he also told us that enterprise IT is more complex than its hyperscale counterparts. (See Dell CTO Expounds 'Insane' Theory About Enterprise Complexity.)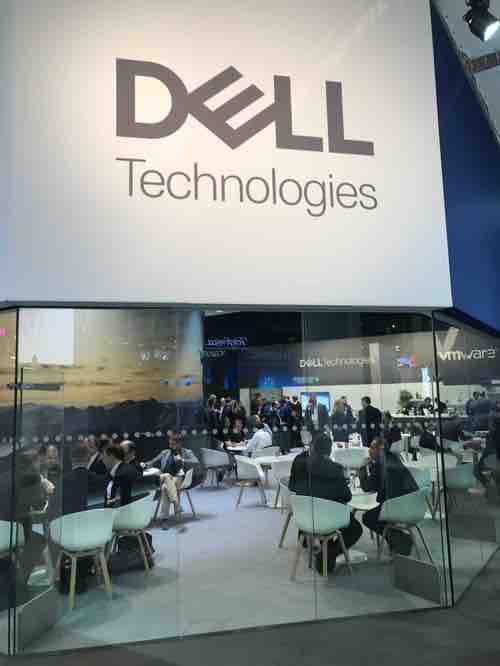 ---
Want to learn more about network automation? Register today for Light Reading's Automation Everywhere on April 4 in Dallas. We will be tackling the business and technology challenges behind driving network automation. The event is free for communications service providers – don't miss out!
---
For modern applications, running in containers, "the benefit of moving to a public cloud is not apparent," Roese says. "Deploying containerized apps is already as simple as can be." Some 40% of containerized applications in the world are running on premises, according to statistics compiled by the Cloud Foundry Foundation, says Roese, who is chairman of that organization.
Public cloud doesn't reduce capital costs for the enterprise, because the enterprise still has to pay to use the hardware inside the cloud provider, he says.
"And it's way more expensive than buying it from us," Roese says. "If you own the hardware it's less expensive."
True, traditional applications are more expensive to run than cloud-native applications. "But when you move to cloud-native there is no operating costs for the applications -- it's de minimis,"Roese says.
How sure is Roese about that? "I guarantee that if you deploy a cloud-native environment, the cost of buying from us and operating it over time is far cheaper than a per-second instance of [Amazon Web Services Inc. ] EC2," Roese says. "It's cheaper if you own the infrastructure than if you rent it."
But public cloud is still important. "We've always believed the future is a multicloud environment for the enterprise," Roese says. Those repeatable workloads are important -- email, marketing web servers, and other "tier 2" apps that are uninteresting but necessary -- and they run best in the public cloud.
And the public cloud plays a role in mission-critical modern applications, providing burst capacity for peak demand, as well as allowing enterprises to expand to geographical areas where they don't have physical infrastructure, Rese.
Of course, it benefits Dell to spread the belief that on-premises deployment is less expensive than public cloud: The company is in the business of selling on-premises equipment.
Evidence on the relative cost of cloud vs. on-premises is scant and contradictory.
In favor of Roese's argument: Dropbox moved off AWS to its own infrastructure in 2015, and reduced operating costs by $74.6 million over the next two years, according to a US Securities and Exchange Commission (SEC) S-1 report filed last month.
On the other hand, Atlassian migrated its Jira and Confluence collaboration services from on-premises infrastructure to AWS. The company cited scalability, reliability and extending geographical reach as primary reasons for the migration, rather than cost savings, though it does see depreciation of equipment as a benefit. (See Atlassian Goes 'All In' on Amazon Cloud.)
Evernote Corp. migrated from its own data centers to Google Cloud at the end of 2016. As with Atlassian, cost savings weren't a primary reason for Evernote's migration; it was looking to concentrate its developers on user-facing capabilities rather than infrastructure. Evernote also wanted to take advantage of Google's AI expertise. (See Why Evernote Picked Google Cloud Over Amazon, Evernote Gives Itself High Fives, Completes Migration to Google Cloud and Evernote Wrapping Up Google Cloud Migration, Looking Ahead to Machine Learning
And Intuit Inc. (Nasdaq: INTU) said in 2016 it was moving its entire infrastructure from on-premises to AWS, citing agility as a primary reason. (See Intuit's Not Scared of Cloud Vendor Lock-In.)
Finally a 2016 study by Cloud Fusion Alliance found a potential 30% savings for cloud over on-premises deployment, though the study acknowledged the situation is complex and highly variable. Also, back in 2016, containers and Kubernetes technologies were light years behind today, which makes a 2016 cost comparison of questionable applicability today.
Related posts:
— Mitch Wagner




Editor, Enterprise Cloud & West Coast Bureau Chief, Light Reading