With the growth of artificial intelligence and IoT, and as service providers gear up for 5G deployments, the telecom industry is increasingly looking to network automation to not only identify cost-savings but to transform legacy architecture and improve the management of network capacity.
At Light Reading's Automation Everywhere event on April 4 in Dallas, Jim Fagan, director of Global Platforms for Telstra, will kick off the event with a keynote covering the Australian service provider's journey to network automation, and lessons learned along the way. Fagan has 20 years of experience in the telecom industry, with prior positions at Pacnet and Rackspace, and leads Telstra Global 's cloud business and related technology groups across infrastructure, SaaS, software-defined networking, mobility and partnering services.
"The crux of the keynote will be around how to look at all of the use cases for new technology, whether it's AI, IoT, cloud -- to really tap that, automating the network is key," says Fagan.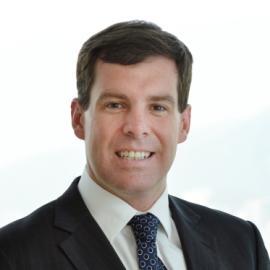 Fagan will examine Telstra's initial phases in moving toward an autonomous network and virtualizing its core network, and examine how automation can improve service providers' ability to cost-effectively deliver the cloud connectivity needs of enterprise customers.
"I'll focus on real, upfront use cases around cloud -- how automated connections for security and privacy and performance are key and how that needs to be automated all the way through the application," he says.
---
Light Reading is bringing together all of the key players in the automation revolution for the first time at Automation Everywhere on April 4 in Dallas. Join us as we tackle the business and technology challenges behind driving network automation. The event is free for communications service providers -- register today!
---
Fagan explains that Telstra's programmable network goals go even further than providing more automation for enterprise cloud environments to providing enterprises with the performance benefits of virtualization and automation throughout their entire network. In addition, network automation also delivers network intelligence and provides Telstra with information such as whether packets should be processed on the edge or at the core, he says. That network intelligence can then be utilized to improve the end-user experience.
"With automation comes intelligence in the network, whether that's from different telemetry data or analytics," Fagan says. "What that allows us to do is utilize our networks better, so we hopefully won't have to build out as much point-to-point for customers -- our custom networks. It's how we virtualize the core, that backup, and then we're able to slice that network via automation for use cases for customers. It allows us to really tune the network to what their use cases are without the burden of un-use."
In its journey to network automation, one of the major challenges Telstra faces is balancing legacy and virtual architectures. While automation is easier to apply in greenfield environments, that's not always logistically feasible for tier one or tier two operators with massive networks, explains Fagan.
"How do I go back in and automate the network without ripping it out and starting a new? How do I run a hybrid network and work that back into my legacy architecture and automate that and tie it into the new use cases?" -- these are questions Telstra is considering as they seek to automate their network, says Fagan.
SD-WAN is one technology that's "a great bridge from legacy to hybrid networks" and can segregate network functions by applications, but is still in the early days of development, explains Fagan. Telstra has been one of the early service provider adopters of SD-WAN technology, announcing its SD-WAN technology suite for enterprise customers in China in March of last year. (See VeloCloud Scores Telstra SD-WAN Win & Investment and Telstra's Fagan Discusses SD-WAN & Cloud Strategies.)
There's also a competitive aspect to consider for autonomous networks, adds Fagan -- the more Telstra moves to a fully automated network, the more they can provide a better end-user experience for new technologies.
During his keynote, Fagan says, "I'll look at why [automation] is important, what Telstra is doing in its journey, and specific use cases in how we deliver it today, with the cloud and with our programmable network. It's new for everybody, there are challenges and you learn as you go."
To hear Jim Fagan's full keynote in-person, and to learn from and network with speakers at Verizon, CenturyLink, Windstream, PCCW Global, MetTel, CableLabs, TM Forum and more, register for Automation Everywhere on April 4 in Dallas here.
Related posts:  
— Kelsey Kusterer Ziser, Senior Editor, Light Reading