Juniper is advancing its vision of "self-driving networks" with a trio of applications that it calls "bots" that automate basic network management, the company announced Thursday.
"The bots are software applications that automate a series of networking tasks. You specify the intent of what you want to do, and the bot figures out how to do it," Donyel Jones-Williams, Juniper Networks Inc. (NYSE: JNPR) director of service provider portfolio marketing, tells Enterprise Cloud News.
The AppFormix HealthBot is a real-time "Fitbit for the network," taking in telemetry and providing insights that network operators can use for troubleshooting, maintenance and realtime analytics to manage the network and keep it running, Juniper says. The HealthBot uses machine learning to provide better decisions over time.
The Contrail TestBot automates auditing and testing for designing and provisioning network changes. And the Contrail PeerBot monitors peering between Internet service provider networks, managing multiple Border Gateway Protocol (BGP) routing to simplify policy enforcement and on-demand scaling. The bots are now in beta and will be available in the first half of 2018.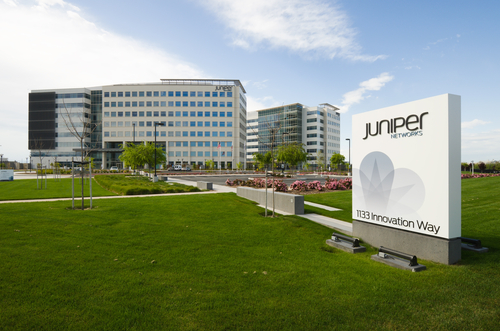 ---
Keep up with the latest enterprise cloud news and insights. Sign up for the weekly Enterprise Cloud News newsletter.
---
Additionally, the company enhanced the Juniper Extension Toolkit (JET), a management and control API framework, by extending it to the data plane, enabling developers to create applications with direct data plane access on the Juniper vMX and MX Series 3D Universal Edge Routers. The extensions give developers access to advanced network programmability with JunosOS, for fine network control.
"For sophisticated customers who want to manipulate the actual packets going through the MX, we are giving them APIs down to that level of the machine," Jones-Williams says. "This is another element of our whole vision of self-driving networks." (See Juniper's AppFormix Aims to Automate via Intent-Based Networking.)
Juniper's automation approach applies the principles of cloud providers -- a significant part of Juniper's customer base -- to enterprise and service provider networks, Jones-Williams says. "Good engineering practice is to make things simple," he says.
As enterprises and service providers move to the cloud, they need to have better insights into their traffic. Bots make it more intuitive and simpler to make that transition, simplifying network operators' lives in the same way the cloud has done for IT, Jones-Williams says.
Juniper has been promoting the idea of "self-driving networks" for at least a year, along with intent-based networking. The two concepts are essentially the same. Gartner analyst Andrew Lerner defined intent-based networking in a February blog post: "The system takes a higher-level business policy (what) as input from end users and converts it to the necessary network configuration (how)," he said.
Lerner identified Apstra, Forward Networks, Waltz and Veriflow as vendors with strategies based on intent-based networking. (See Apstra Automates Legacy App Networks and Forward Launches Freemium Service for Network Visibility.)
And Cisco Systems Inc. (Nasdaq: CSCO) made a big splash when it announced its "network intuitive" strategy in June, based on intent-based networking. (See Cisco's 'Network Intuitive': A Risky Transition.)
Related posts:
— Mitch Wagner




Editor, Enterprise Cloud News