Google has let slip a few more morsels of information about its telecom direction, following its hiring of John Honeycutt, ex-CTO of TV giant Discovery, as vice president for telecom, media and entertainment. But plenty of questions are still unanswered.
Google (Nasdaq: GOOG) confirmed to Light Reading last week that it hired Honeycutt, after the news broke in -- of all places -- Variety. That's an indicator of the unusual perspective Google is bringing to bear on the telco market; the news didn't break in a technology or business publication, it ran in a showbiz rag. (See Google Signals Telecom & Media Ambitions, Taps Discovery CTO to VP Spot.)
Honeycutt is, at first, an odd choice to head up Google's telecom business. His LinkedIn profile shows no sign he's ever worked a day at a telco, or a telco vendor. He spent 15 years in technology and operating positions at Discovery Communications Inc. (Nasdaq: DISCA, DISCB, DISCK). Before that, he worked at Fox Broadcasting Co. as VP broadcast operations.
Why hire an executive from media and entertainment to head up telco? They are related industries, but not the same, and they have different needs.
It's as if a supermarket chain hired a farmer as CEO. Yes, farms and supermarkets are partners who depend on each other for their very survival. But they're not the same business, and succeeding at one does not lead to triumph in the other.
And yet telcos and media/entertainment industries are converging, and it makes sense for Google to merge them all into a single business unit and name a media/entertainment executive to head that unit. It's an odd decision, but it might work.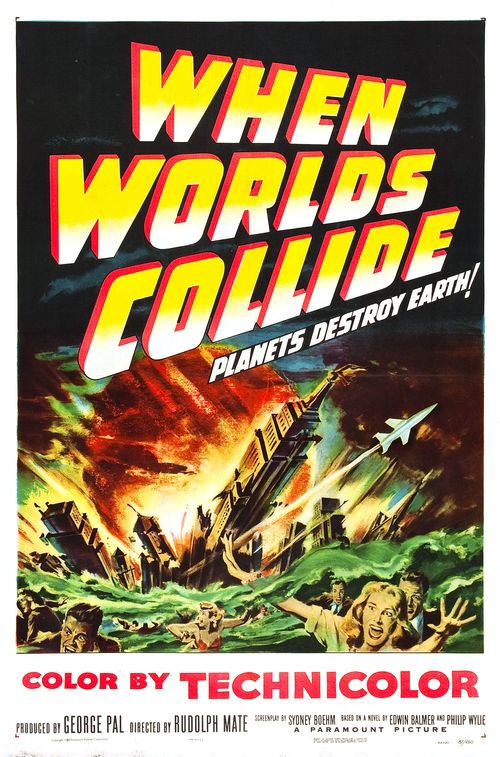 ---
Light Reading is bringing together all of the key players in the automation revolution in a NEW location! Don't miss the Telco Automation Everywhere event on April 2 in New York City. Join us as we tackle the business and technology challenges behind building autonomous networks. This event is free for communications service providers -- register today!
---
So far, Google doesn't have much to say about Honeycutt's responsibilities, and it has not yet made him available for an interview. Our communication with the company on the subject has been limited to an email exchange with a PR person who doesn't even work for Google itself; she works for an agency.
Google's spokesperson says video and entertainment services are "becoming a critical part of telco companies' consumer offerings," with "accelerated M&A activity."
Google claims Honeycutt has "extensive" telco experience. He "negotiated multiple long-term telco distribution contracts across satellite, mobile and fiber, and has architected multiple high-bandwidth distribution networks," Google says.
Telco & media convergence
It's true that media and entertainment are becoming important parts of telco business. For example, AT&T Inc. (NYSE: T) acquired Time Warner for $84 billion last year. (See AT&T Closes $84B Time Warner Takeover.)
T-Mobile US Inc. is working on a home TV service; it said Thursday that it plans to launch by June. Verizon is working on a limited roll-out TV service, though it has pulled back on broader plans. (See (See T-Mobile's New Home TV Service to Launch in First Half of 2019, Verizon Gives Fios TV a Facelift and Vanquished in Video, Verizon Admits OTT Defeat.)
Verizon Communications Inc. (NYSE: VZ) acquired AOL for $4.4 billion in 2015 and Yahoo for $4.8 billion in 2016, and has struggled to make those services core of its Verizon Media business unit. Verizon laid off about 7% of its Verizon Media workforce in December, after restructuring the whole company around 5G in November. (See Verizon Media Cuts Jobs, Has No Growth Plans to Share and Verizon Restructures in Bid for 5G Growth.)
And both Vodafone Group plc (NYSE: VOD) and Liberty Global Inc. (Nasdaq: LBTY) are rolling out video platforms around the world. (See Why Vodafone Is Betting on Cloud Video and Liberty Global Packs 4K, Cloud DVR, Voice Into 'Horizon 4'.)
And while telcos get into the media business, media companies are starting to launch their own networks. Discovery, with Honeycutt's guidance, is a prime example. His mission at Discovery was to "expand Discovery's traditional linear pay-TV model to include screens on all devices anytime, anywhere," according to his biography, still up on Discovery's website as we write this. He was "responsible for Discovery's entire technology stack," according to his LinkedIn profile, including "all financial, business, collaboration, linear and non-linear media technologies as well as information security, 'big data' and compliance." He led a team of 1,500 people across 60 locations with an annual budget "approaching $500M."
His LinkedIn goes on to show a roster of IT accomplishments, all of which will be useful background as he looks to build business with telcos, media and entertainment companies: When he wrote his profile, he was in process of migrating media operations to public cloud, including receiving content from production suppliers, bringing the content through post-production, linear playout and digital distribution across all platforms.
Next Page: Risky business