Salesforce doesn't want to settle down with one cloud partner, and so the company went out on dates with both IBM and Google this week.
More specifically, Salesforce.com Inc. announced tighter integration with services from both IBM Corp. (NYSE: IBM) and Google (Nasdaq: GOOG), building on previous relationships with both companies.
Salesforce and IBM announced an expansion of their strategic partnership on Friday, integrating IBM Cloud and Watson services with Salesforce's Quip collaboration tools and Salesforce Service Cloud Einstein artificial intelligence.
So that means Watson and Einstein are in a relationship. AI love is in the air, just in time for Valentine's Day!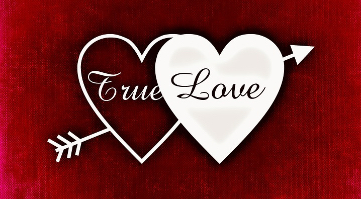 And the romance doesn't stop there -- Salesforce has "named IBM as a preferred cloud service provider and IBM has named Salesforce its preferred customer engagement platform for sales and service," the two companies said in a joint statement on Friday.
Don't get too excited though -- Salesforce named Google as a preferred cloud provider in November, and Amazon before that.
It's like cloud provider kindergarten! Everybody's special!
IBM will build new Watson Quip Live Apps, to increase the effectiveness of sales teams. Quip is a collaboration tool that brings together relevant content for any project into a centralized document, removing the need to toggle between multiple windows and apps, Salesforce says. (See Quip Wants to Kill Email Attachments.)
In the new arrangement around Quip, IBM Watson and Service Cloud Einstein will work together to deliver AI-driven recommendations for next best actions, the two companies say.
The relationship builds on a previous partnership between IBM and Salesforce, with more than 4,000 joint customers, the two companies say.
Earlier this week, Google announced the first fruit of a Salesforce partnership unveiled in November, integrating sales pipeline data from Salesforce Sales Cloud, such as leads and opportunities, into Google Analytics 360, to allow marketers to learn more about the customer path to conversion "and quickly take action to engage them at the right moment," Google said in a blog post Wednesday. Enterprises including Rackspace and Carbonite are already using the integration. (See Google Joins With Salesforce to Mix Online, Offline Customer Analytics.)
The partnership also includes plans to build new integrations between Google Analytics 360 and Salesforce Marketing Cloud, to connect sales, marketing and advertising data.
Related posts:
— Mitch Wagner




Editor, Enterprise Cloud News