AT&T has closed its $84 billion takeover of Time Warner after a US judge approved the deal with no restrictions earlier this week. (See AT&T Wins Big, Gets Bigger: Judge Approves AT&T-Time Warner Merger.)
The long-awaited merger will create a telecom and media powerhouse, owning the networks that distribute content as well as some of the world's most popular TV shows and movies. It will be led by AT&T's chairman, CEO and president, Randall Stephenson. (See AT&T's $85B Time Warner Takeover Is a Media Game Changer.)
The deal had faced opposition from the Department of Justice. A major concern was that AT&T Inc. (NYSE: T) would be able to withhold popular shows like Game of Thrones from other distributors. Critics also said it would give rise to a dominant player, able to prioritize its own content over rival offerings. (See DoJ Sues to Block AT&T/Time Warner.)
The parlous state of broadband competition in the US, where many households have limited choice of broadband providers, had exacerbated those concerns. So too had a relaxation of rules around net neutrality, giving operators like AT&T more freedom to prioritize content. (See AT&T & Trump Tangle Net Neutrality's Web.)
But the rejection of those concerns by US Judge Richard Leon cleared the way for AT&T's takeover.
In a statement, the operator said its enlarged organization would now comprise four businesses, all with their own CEOs who will report to Stephenson.
The largest of those will be its communications arm, which made about $150 billion in revenues last year from the sale of mobile, broadband, video and other communications services to US consumers. It is led by John Donovan.
The Time Warner Inc. (NYSE: TWX) business it has just acquired is to be renamed but generated sales of $31 billion last year from media properties such as HBO, Turner and Warner Bros. John Stankey, who has been the operator's head of entertainment services since it acquired DirecTV in 2015, will be the CEO of that unit. (See What's Next for the New AT&T? .)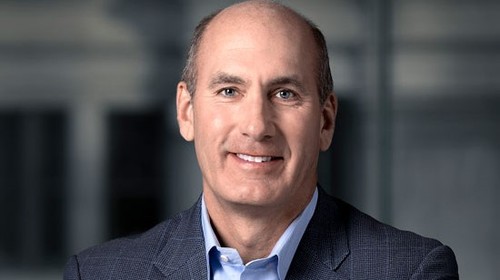 AT&T also operates an international business, generating annual revenues of $8 billion in Mexico, South America and the Caribbean, headed up by Lori Lee (who is also AT&T's global marketing officer) and a small advertising and analytics business, headed up by Brian Lesser. The plan at that unit is to develop better advertising products by combining insights into customer behavior at the networks business with ad inventory from the pay-TV services.
AT&T said that Jeff Bewkes, Time Warner's former chairman and CEO, would stay on as a senior adviser during a transition period.
It aims to achieve annual cost savings of about $1.5 billion within the next three years, as well as an additional $1 billion in revenues once the companies are combined.
---
For more fixed broadband market coverage and insights, check out our dedicated broadband content channel here on Light Reading.
---
AT&T has long insisted that it needs Time Warner to battle online content giants such as Netflix Inc. (Nasdaq: NFLX) and Amazon, an argument that Judge Richard Leon appeared to accept.
But critics doubt whether merging a huge networks business with a major content specialist really makes sense.
Commenting on the deal during an interview with Light Reading earlier this week, Ovum Ltd. analyst Ed Barton drew attention to the cultural differences between telcos and entertainment companies. He also alluded to the fact that both AT&T and Time Warner are still seen as traditional businesses in comparison with the likes of Netflix.
"I mean, if we're going to be really unsympathetic, you could think, if you tie two rocks together, sometimes they just sink faster," he said.
Market watchers believe the conclusion of the deal could spur merger activity by other players eager to combine networks with content producers.
AT&T's takeover could still face a legal challenge from the Trump administration, which would have to file an appeal within the next 60 days.
— Iain Morris, International Editor, Light Reading