Liberty Global Packs 4K, Cloud DVR, Voice Into 'Horizon 4'
Looking to re-energize its video platform across Europe, Liberty Global has introduced the Horizon 4, a next-gen multiscreen offering that will support 4K, cloud DVR recordings and voice navigation, and weave in OTT apps such as Netflix.
To enable the service across video screens, Horizon 4 will extend common interfaces and capabilities across its new set-tops and an upgraded mobile app.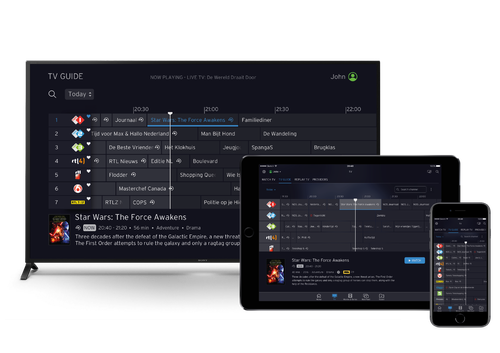 Liberty Global Inc. (Nasdaq: LBTY), which unveiled Horizon 4 Wednesday at its Tech Summit in Amsterdam, said it will introduce the new multiscreen video product to "selected customers" later this year in the Netherlands, Switzerland and Belgium and follow with a broader commercial rollout in those and other company markets in 2019. Prior to today's launch, the MSO tested Horizon 4 in more than 10,000 homes in multiple systems in Europe.
The Horizon 4 hardware has already been introduced by Virgin Media in the UK as the "V6" box, which is made by Arris Group Inc. (Nasdaq: ARRS) and powered by TiVo Inc. (Nasdaq: TIVO) software. Liberty Global confirmed that Arris is also making the Horizon 4 box that will be deployed in its other European cable systems.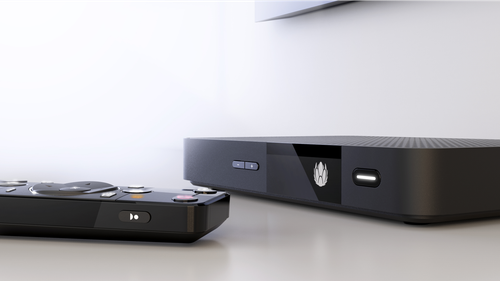 The version being introduced today will use the Reference Design Kit (RDK), a pre-integrated software stack managed by a joint venture of Comcast Corp. (Nasdaq: CMCSA, CMCSK), Liberty Global and Charter Communications Inc. . (See RDK Management clears path for apps on set-top boxes and RDK Adoption Surges Globally.)
Horizon 4 features a new interface that blends access to live and on-demand TV, integration of Netflix and YouTube (including their 4K libraries), cloud DVR storage and an upgraded version of the MSO's "GO" mobile app (for smartphones, tablets and web browsers) that lets users watch linear TV and VoD content and download content for later offline viewing. The new mobile app can also be used to control the set-top box and to cast content from the mobile device to the television using a "push to TV" capability.
The new platform will also stitch in access to a curated, changing mix of web videos and OTT-delivered channels "at a later stage."
---
Home in on the opportunities and challenges facing European cable operators. Join Light Reading for the Cable Next-Gen Europe event in London on November 6. All cable operators and other communications service providers get in free!
---
Liberty Global said the hardware and interfaces for Horizon 4 were developed in-house at its tech campus in Schiphol-Rijk in the Netherlands, with help from other internal teams and third-party partners.
Horizon 4 fits into Liberty Global's "one platform" strategy whereby a common set of products and services can be rolled out quickly across the MSO's various properties, Enrique Rodriquez, Liberty Global's recently named EVP and CTO, explained in the announcement. (See Rodriguez Bolts Tivo to Be Liberty Global CTO.)
While that will help Liberty Global streamline its video operations and allow it to deliver new features at a more rapid cadence, the broader aim will be to shore up its pay-TV business. Though its Virgin Media unit has been racking up gains, Liberty Global has been struggling to do the same in its other European systems. The debut of Horizon 4 could help Liberty Global revitalize the latter. (See Liberty Global: A Tale of Two Companies?)
Horizon 4 marks a "huge step in the right direction with all the latest tech features that users will desire," independent industry analyst Paolo Pescatore said in an email about Liberty Global's announcement. He said recouping the costs of deploying the new product will be "no easy feat," but expects Liberty Global to focus Horizon 4 on subscriber retention.
Liberty Global launched the first version of Horizon in 2012 in the Netherlands. Here's Liberty Global's sizzle reel on the Horizon 4:
— Jeff Baumgartner, Senior Editor, Light Reading
PARTNER PERSPECTIVES
- content from our sponsors