Rackspace CTO Talks Cloud, OpenStack & the Power of Small Groups
Rackspace CTO Talks Cloud, OpenStack & the Power of Small Groups
As CTO of Rackspace, John Engates is helping steer the company through several changes, including its transformation to a private company, its relationship to OpenStack and the challenges posed by the cloud. John Engates was familiar with Rackspace's headquarters long before the company even started.
As a teenager in San Antonio, Engates went to high school across the street from the former shopping mall that now houses Rackspace's corporate headquarters. Later, as an accounting major at the University of Texas, he dabbled in geeky pursuits on the side, including learning Unix and how TCP/IP worked.
At one point, Engates started his own ISP before a partner in that business urged him to apply to a new company called Rackspace. He became one of the first 35 employees at what was then a startup. Through the company's ups and downs, he stayed on, toiled in a number of different positions, and now works as its chief technical officer as Rackspace moves into the cloud era.
As CTO, Engates believes the best ideas are found in small groups. "I am an introvert sort of naturally. I fake it pretty well as an extrovert. I can put on an act if you will, but it's getting into a character," Engates told Enterprise Cloud News during a recent interview at Rackspace's San Antonio HQ. "The introvert in me always would rather work with a small group than to try to lead massive organizations."
Figure 1: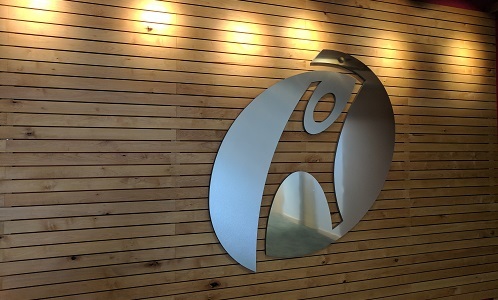 Rackspace HQ in San Antonio is housed in a former mall (Source: Enterprise Cloud News)
"The truth is, a lot of times, you can't really come up with new, interesting things at large scale," Engates added. "You can only do those in small pockets within the company. I tend to work through other organizations. I go and spend time with a lot of the engineers that work in other people's organizations around the company."
A place in the cloud
Engates finds himself in a leadership position at a time when Rackspace is undergoing significant changes, and innovations are needed. The cloud has presented a lot of opportunities for a company such as Rackspace, but it took time for the company to find its place in the cloud. Although the company once fought against the likes of Amazon Web Services, it's now found it easier to partner with AWS and provide services to customers through the public cloud platform.
Rackspace is also working with Microsoft Azure, and recently signed up with Google's Cloud Platform.
The cloud market is starting to consolidate with AWS, Azure and Google offering cloud to the masses, while other providers -- IBM and Oracle -- are focused on high-end enterprise.
Company changes
At the same time, the company's corporate changes have been well chronicled. After moving from a public to private firm in 2016, Rackspace laid off about 6% of its workforce in January of this year as it focused more on its cloud services and moved away from other areas. (See Rackspace Cutting 6% of US Workforce.)
Charles King, an analyst with Pund-IT Research, sees Rackspace, at some point, getting squeezed by ongoing cloud trends. "Rackspace has mainly focused on partnering with those companies but most all of them seem intent on consolidating their positions, a strategy that squeezes Rackspace," King wrote in an email to ECN. "That said, there are thousands of other cloud service providers that are regionally focused or aimed at specific industries, as well as businesses interested in more personalized cloud services. Rackspace can likely find success there but it will rely on cobbling together multiple smaller deals."
OpenStack at a crossroads
At the same time, Rackspace has been fighting to keep the momentum behind OpenStack, its own private cloud platform co-developed with NASA in 2010, which has settled into more of a niche in the last few years as AWS has dominated. Intel recently stopped funding a joint development program for the platform, which also led to a much smaller round of layoffs at Rackspace. (See Intel Pulls Funding From OpenStack Development Group.)
VMware, Hewlett-Packard Enterprise and Cisco remain supportive but less involved in OpenStack. However, Yahoo, with its large-scale architecture, has embraced the platform. (See 4 Fantastic OpenStack Lessons From Yahoo .)
"OpenStack is one of those technologies that once seemed inevitable and now appears to be dwindling away. I think one of the problems was its complexity," King noted. "That created opportunities for Rackspace and others to develop service businesses around OpenStack but it also inspired people to look for and create less onerous approaches. There's still business for Rackspace here but I wouldn't bet the company's future on it."
Adjusting to the cloud
During the interview, Engates acknowledged the layoffs were painful but said the company continues to hire in its growth areas, and the top leadership -- CEO Taylor Rhodes and President Jeff Cotton -- have the support of the new private ownership. The new ownership, Apollo Global Management, took Rackspace private in a $4.3 billion deal last year that was sold as a way keep the company growing without quarterly Wall Street pressure. (See Rackspace finalizes deal to go private.)
Next page: Rackspace changes with the times
"There are a lot of growth areas in the company that are growing like crazy, and that's exciting, and that makes people happy," Engates said. "When there's slack in a system, sometimes that's where people fall through the cracks, and they don't really know what their mission is, they don't know what they're working on, or why they're doing what they're doing."
Engates added that: "When you start to tighten things up and get a very clear vision and a mission, and people understand what they're supposed to do every day, and why they're doing it, then you have employees that are, all of a sudden, reinvigorated I guess, and excited about what they're doing. I think that's the stage we find ourselves, really, in the early parts here of 2017."
Figure 2: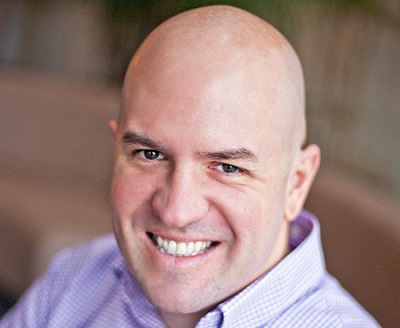 Rackspace CTO John Engates (Source: Rackspace)
As for OpenStack, Engates defended the platform and its development -- ECN spoke to him before Intel's announcement -- and noted companies that decide to use the software should work with Rackspace to help create the kind of private cloud they want.
"We've said it the longest, we were the original company to really come out and say: 'Don't do OpenStack yourself.' If you're going to use OpenStack, consume it in some sort of a service provider model, whether that is in our data center, or your data center, or a third-party data center," Engates said. "No matter where it is, it doesn't make a ton of sense for you to try to build all the expertise in house, and try to build up a lot of capabilities around OpenStack. We recognized that pretty early on."
New technologies spurs innovation
When not dealing with corporate reorganizations of the politics of OpenStack, Engates is looking at new technologies, especially those that can help Rackspace build out the service business that is at the heart of the company's strategy. To help, he works in those small groups and meets informally with a group of around 60 company engineers to exchange ideas or discuss concepts he's heard while traveling.
"I spend a lot of my time also on the road with customers, and partners, and industry folks. Then I get to bring back my own perspective and share it with those folks. Then they do something with it," Engates said. "Then we get to bat around ideas, and talk about what's working, and what we should be working on. That's how it gets done. A lot of the other business leaders in the company look to these people as the keepers of their roadmap, and their direction, and the best ideas in the company often times coming from these folks. That's what gets me excited to spend time with them."
When it comes to specific technologies, Engates said he's been following the development of containers and how this technology has influenced some of the issues around DevOps and application development within the cloud. (See DevOps Struggles With Legacy Systems, Culture.)
M&A activity is turning the cloud upside down. Find out what you need to know in our special report: Mergers, Acquisitions & IPOs Are Rocking the Cloud.
"You want the developer to go through a process that almost always guarantees that the software will pass all the tests, and check the coding into the production environment with no big failures," Engates said. "I think what the DevOps practitioners have done is looked for tools, and techniques, and processes that help guarantee those great outcomes, and minimize the failures. Containers is one of them."
The other technology the spurs Engates's interest is serverless architecture, which gives developers and IT pros the ability to build cloud services without managing virtual or real infrastructure. This type of approach is exemplified by AWS's Lambda and Azure Functions. Google has also released a beta of its own offering.
Future of cloud
What Engates likes about serverless architecture is that instead of spinning up a whole machine to handle a request, small instances are "listening" for these requests and spin up resources as needed and on-demand. He used Lambda as the prime example.


"Instead of having a server sitting around all week waiting for that one hit, you now have a little listener that Amazon has running all the time that's going to notice that request, and then it's going to spin up resources in response to that, and then just as quickly it spins down those resources," Engates said. "The theory is that you only pay for what you use on a very micro, fine-grained scale, rather than paying for servers that are running 24 hours a day, seven days a week."
And that is the promise and dilemma about the cloud: The technology and services remain fairly new and what enterprises can do with them is not known yet. Do the applications work within the infrastructure? Can it scale? Can the business take advantage of these technologies? Where's the cost savings?
It's within those questions that Engates and the rest of Rackspace look to thrive in the cloud era.
"All those questions tend to be things that we get asked as our customers come on board and they ask for help on their architecture, and they ask for help on scaling these applications over time, and saving money," Engates said. "That's stuff that our engineers are excited about, and they tend to bleed over into the customer environment as they mature within the back office of Rackspace."
Related posts:
— Scott Ferguson, Editor, Enterprise Cloud News. Follow him on Twitter @sferguson_LR.
Subscribe and receive the latest news from the industry.
Join 62,000+ members. Yes it's completely free.
You May Also Like
---