Intel has dealt a significant blow to OpenStack development as the chip maker has pulled its funding for the OpenStack Innovation Center (OSIC) project, which the company started with Rackspace in 2015.
In a statement to Enterprise Cloud News, an Intel spokesman wrote that while the company is pulling its funding from the project, it still supports OpenStack and would continue to collaborate on the project.
"Intel has decided to conclude its participation in the OpenStack Innovation Center project. Intel and Rackspace are very proud of the accomplishments of our joint teams working in OSIC and of its contributions to the OpenStack community," the Intel spokesman wrote on April 17. "Both companies believe strongly in the future of OpenStack and will continue to contribute to, and collaborate in, the community."
Intel ending its funding was previously reported by Fortune.
The OSIC was originally created to operate between 2015 and 2018, according to Rackspace.
For its part, Rackspace has been vigorously defending OpenStack, going so far as to call rumors about the death of the platform #FakeNews as ECN Editor Mitch Wagner wrote earlier this month. (See Rackspace: OpenStack's Death Is #FakeNews.)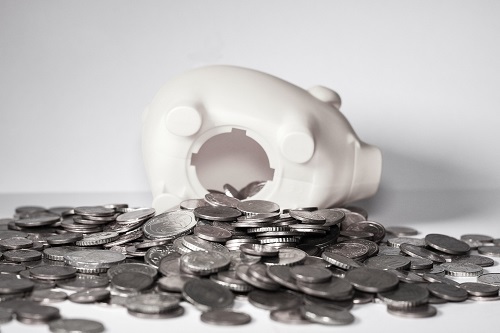 In a statement released Monday, Scott Crenshaw, Rackspace's senior vice president for strategy and product, tried to put a positive spin on the news, noting that "OSIC's objective was to create the world's largest OpenStack developer cloud and develop enterprise capabilities within OpenStack. It quickly accomplished the first goal, and has made great progress toward the second."
Despite the development done to the OpenStack platform, the loss of Intel's money means that Rackspace would eliminate 45 US-based positions in the company by April 28. In his statement, Crenshaw noted that about a third of these workers have been reassigned already and the company was looking to move the others to different jobs either within Rackspace or with another company.
Earlier this year, Rackspace announced that it would eliminate about 6% of its US workforce as it focused more on its services business and building clouds for customers. (See Rackspace Cutting 6% of US Workforce.)
---
What are the hottest jobs in the cloud? Get our special report to find out:
Cloud Skills: What's Hot?
---
While OpenStack, which Rackspace created with NASA in 2010, was originally seen as a counterweight to the public cloud offerings from Amazon Web Services, it couldn't keep up, although it has remained a viable option for private clouds, and specific deployments in fields such as telecom.
Intel is not the only company that has taken a step back from OpenStack but still offers support in one way or another. Hewlett-Packard Enterprise sold some of its OpenStack assets to SUSE, but still supports the platform. (See HPE: We're Not Dumping OpenStack & Cloud Foundry .)
In his statement, Crenshaw said Rackspace would still continue to contribute code and back the platform.
"The OSIC Rackers who are departing represent fewer than 10% of the hundreds of Rackspace employees who will continue to contribute code to OpenStack, and to support the tens of thousands of customers who use it -- both on our OpenStack public cloud and our Rackspace Private Cloud powered by OpenStack. Those customers will continue to receive the highest levels of expertise and service," Crenshaw wrote.
Related posts:
— Scott Ferguson, Editor, Enterprise Cloud News. Follow him on Twitter @sferguson_LR.