HPE: We're Not Dumping OpenStack & Cloud Foundry
HPE: We're Not Dumping OpenStack & Cloud Foundry
Though HPE sold OpenStack and Cloud Foundry assets to SUSE this month, it says it's still committed to the technologies. Hewlett Packard Enterprise says it's still committed to OpenStack and Cloud Foundry, despite selling assets in those platforms to SUSE.
Hewlett Packard Enterprise is looking to focus its OpenStack and Cloud Foundry resources on enterprise implementations rather than core development. That's what motivated the deal, Hewlett Packard Enterprise Cloud CMO Bobby Patrick tells Enterprise Cloud News.
HPE was an early supporter of OpenStack and Cloud Foundry, devoting resources to development and making those technologies enterprise ready. Now HPE sees the technologies as sufficiently mature that HPE can step back, turn core development over to SUSE as a partner, and focus on enterprise implementations, Patrick says.
HPE's OpenStack and Cloud Foundry strategy is modeled on its containers strategy, where it partners with Docker Inc. for core technology.
But despite the sale, HPE is still committed to both OpenStack and Cloud Foundry, Patrick says. "We are hiring for OpenStack, in services and customer-facing engineering, and we will be at OpenStack Summit [in Boston in May]," he says.
SUSE plans to use the HPE assets to launch a platform-as-a-service offering later this year, based on Cloud Foundry. As part of the deal, HPE named SUSE a preferred open source partner for OpenStack and Cloud Foundry. (See SUSE Getting Into Platforms.)
Figure 1: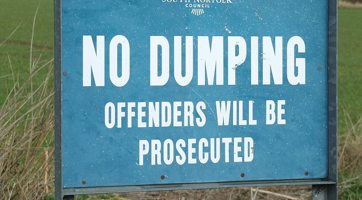 Photo: Keith Evans [CC BY-SA 2.0], via Wikimedia Commons
The sale to SUSE is part of a broader series of sales and spinoffs following Hewlett Packard Co. splitting into two companies in late 2015. (See Hewlett Packard Enterprise Is Born.)
As part of that ongoing restructuring, HPE in September spun off its enterprise software business and merged it with UK IT specialist Micro Focus, leaving HPE with a core business focused on hardware, software and services for hybrid IT. HPE shareholders will own 50.1% of the resulting company. (See HPE Spins Software Business to Micro Focus for $8.8B .)
Micro Focus acquired SUSE in 2014. So when HPE sells assets to SUSE, HPE isn't sending those assets very far away.
In late May, HPE spun off its computer service business, employing about 100,000 people, or two-thirds of the company staff, and merged it with Computer Sciences Corp.
HPE has also been carrying out acquisitions. It recently bought Aruba, a maker of WiFi access equipment, and it paid $275 milion for SGI in September, for high-performance computing. (See HP Sets Sail for Aruba.)
— Mitch Wagner
Editor, Enterprise Cloud News
CALLING ALL CLOUD, NFV AND SDN COMPANIES:
Make sure your company and services are listed free of charge at Virtuapedia, the comprehensive set of searchable databases covering the companies, products, industry organizations and people that are directly involved in defining and shaping the virtualization industry.
Subscribe and receive the latest news from the industry.
Join 62,000+ members. Yes it's completely free.
You May Also Like
---