Rackspace, which is facing pressure from competitors as its tries to stabilize and grow its own cloud computing business, is cutting about 6% of its US workforce, as well as a number of positions overseas.
The news comes from a February 7 blog post by CEO Taylor Rhodes, who recently oversaw Rackspace's $4.3 billion transition from a public to a private company. The majority of the cuts are affecting administrative and management jobs, Rhodes writes. (See Rackspace finalizes deal to go private.)
It's not clear the exact number of jobs being cut. In its last quarterly filing with the US Securities and Exchange Commission before going private, Rackspace listed about 6,199 employees company-wide.
Rackspace is headquartered in San Antonio, Texas, and local media estimated the number of layoffs as 275 employees. (Update: After this story published, a spokeswoman for the company told Light Reading that Rackspace has 4,600 US employees, which means about 276 layoffs.)
The shift toward cloud computing is changing the way many companies work, including the vendors selling this same technology to customers. In the last month, Microsoft and Oracle, two stalwart software firms that have lost business and market share to more nimble startups, announced major layoffs, mostly in the divisions that produce hardware. (See Microsoft, Oracle Layoffs Loom as Companies Pursue Cloud Plans.)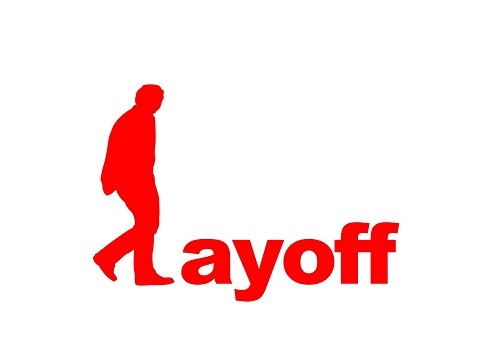 In the past several months, Rackspace has shifted its strategy to focus more on consulting services and building clouds. This has meant helping enterprises build cloud services that run on Amazon Web Services and Microsoft Azure. However, the company does maintain its own OpenStack cloud.
In a recent report on the cloud market, Synergy Research Group said that that while IBM remains the market leader in private cloud services, Rackspace is viewed as one of the leading competitors. (See AWS Maintains Its Public Cloud Dominance.)
In his blog post, Rhodes noted that the company's managed security, private cloud offerings and support for AWS and Azure continue to grow, but other parts of the business have lagged behind.
"We're confident we can accomplish these reductions without any effect on the expertise and exceptional customer service we provide to our customers," Rhodes wrote. "We have targeted these cuts primarily toward our corporate administrative expenses and management layers, while striving to create the least impact to our frontline Fanatical Support and product teams."
Rhodes noted that by going private, the company is avoiding the quarterly pressure of Wall Street earnings and that has allowed the company to make changes and grow its business.
In January, Rackspace announced Jeff Cotten as company president, reporting into Rhodes. Currently, Cotten oversees global sales, the company's international business, as well as support for AWS and the company's managed security products. (See Rackspace Picks Cotten as New Prez.)
— Scott Ferguson, Editor, Enterprise Cloud. Follow him on Twitter @sferguson_LR.
---
CALLING ALL CLOUD, NFV AND SDN COMPANIES: Make sure your company and services are listed free of charge at Virtuapedia, the comprehensive set of searchable databases covering the companies, products, industry organizations and people that are directly involved in defining and shaping the virtualization industry.
---