The future of application development in the cloud is DevOps, but getting there is not easy, especially when developers are wrestling with legacy systems and applications, as well as company cultures that refuse to change.
In fact, a recent survey found that engineers, software architects, IT managers and even CIO ranked company culture as the number one barrier to creating a DevOps approach to development, followed by the burdens of testing automation, legacy systems, complexity and finally budget constraints.
These and other findings were included in Quali's annual survey about DevOps and cloud computing. Quali, which makes sandbox software for cloud and DevOps automation, surveyed more than 2,000 IT professionals over the course of 2016, including those who attended Cisco Live, VMWorld, DevOps Summit, AWS re:Invent, Delivery of Things and Jenkins World.
In a blog post detailing the results, the company found that many enterprises are investing a good deal of time and money to create a DevOps approach, only to find progress stopped by issues related to changing the culture and legacy applications.
"Enterprises that have invested in technology over the past few decades suddenly find that they can now actually create tremendous legacy inertia to move forward. So, while many have adopted DevOps practices, it has begun in pockets across the organization," according to the March 15 post.
Of all those who were surveyed by Quali, 14% reported that company culture stood in the way of implementing DevOps. Other issues included testing automation (13%), legacy systems (12%), application complexity (11%), and finally budget constraints (11%). Respondents also reported a range of other issues from limited IT skills to lack of executive buy-in.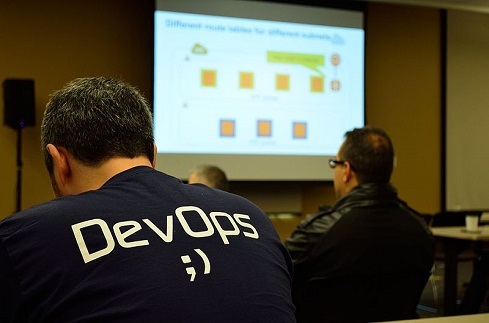 The study reinforces the fact that moving away from older ways of creating application is hard, and that while a company may invest in DevOps, there's no guarantee that implementing this approach can solve the issues facing many IT shops. To make DevOps work, IT and developers need company buy-in.
This slow road toward DevOps means that many companies are sticking with a hybrid approach to the cloud, instead of moving ahead with a full public cloud plan. (See Hybrid Cloud Gains in Popularity, Survey Finds.)
The study found that about 44% of those surveyed reported that traditional IT environments were too complex for the cloud alone, which is forcing many enterprises to adopt the hybrid model, where some applications live within the traditional data center, while others move onto public cloud platforms such as Amazon Web Services or Microsoft Azure.
Right now, only about 23% of respondents are running applications within these hybrid clouds. Of that number, 65% are running 24 or fewer apps in the hybrid cloud, while only 8% are running 75 or more application, which shows the complexity of dealing with these platforms.
The report also found that enterprises, when they do settle on a DevOps approach, are using a number of different tools, including open source, as well as packaged offerings. Of those surveyed, about 21% reported using Jenkins, while 16% use Docker, 14% are trying Puppet and 13% are working with Chef.
Related posts:
— Scott Ferguson, Editor, Enterprise Cloud News. Follow him on Twitter @sferguson_LR.