Rackspace Sees Big Bucks in Pro Services

Comment (4)
Rackspace is looking to take its managed services business to another level with professional services for enterprises and smaller businesses that are investing in a multi-cloud infrastructure.
Although the company has been piloting these professional services for the last six to eight months with some of its customers, Rackspace is officially announcing the program today, April 3, and calling the offering Global Solutions and Services.
Unlike the company's managed services, which work on a month-by-month contract with customers, professional services function on a project-by-project basis depending on the customer's needs, according to Rackspace.
Specifically, these professional services focus on four areas for now: cloud services, application services, data services, and security and governance services, said Jaret Chiles, Rackspace's senior director of professional services.
Each of those four areas focuses on a different aspect of cloud services.
For example, the cloud services package offers different ways for businesses to move data and workloads off their on-premises data center to Amazon Web Services, Microsoft Azure, as well as other private and hybrid platforms. Data services, on the other hand, focuses on creating the support for a big data projects, such as installing Hadoop.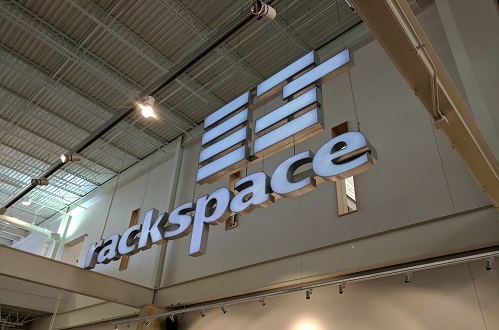 "People need help with this stuff and they are willing to pay money for it," Chiles told Enterprise Cloud News. "This is a big industry and we provide those services upfront … We want to get customers to that ongoing managed services model and what's getting in the way is that they don't know how to do the transformation to adopt those managed services or those different platforms or those different hosting models, so it's very complementary to the traditional Rackspace business but it also stands on its own."
For now, the two most popular services are migrating data from on-premises to the cloud and big data services since both are complicated and usually require more expertise than enterprises and smaller firms have in their in-house IT shops, Chiles said.
These types of services are part of Rackspace's plan to thrive in the cloud era. Although a pioneer in cloud, Rackspace watched as AWS took over most of the public cloud market. Now, however, the company works with AWS and Azure and helps build and manage clouds for customers. (See AWS Maintains Its Public Cloud Dominance.)
Rackspace also has a new deal to work with Google Cloud Platform as well.
These professional services that Rackspace announced Monday are part of that plan to offer more cloud services as well. While the company has piloted these services for several months, company officials declined to discuss specifics of which customers, or how many customers, use these professional services right now.
Related posts:
---
What are the hottest jobs in the cloud. Get our special report to find out:
Cloud Skills: What's Hot?
---
— Scott Ferguson, Editor, Enterprise Cloud News. Follow him on Twitter @sferguson_LR.