OpenStack's and Yahoo's reputations are both taking a beating lately. Critics say the same thing about both: that they've failed to live up to their promise.
And yet, while Yahoo disappoints Wall Street, and has suffered security problems, a billion users -- literally a billion -- rely on the company's Mail, Finance, Sports and other services. (See US Indictment Says Russian Spies Were Behind Yahoo Hack, Yahoo's Marissa Mayer Gets $23M Kiss-Off, Another Hack Announced by Yahoo and Verizon Knocks $350M off the Price of Yahoo.)
And Yahoo relies on OpenStack to deliver those services. Which should come as no surprise -- even OpenStack's staunchest critics agree it runs well at hyperscale; where OpenStack has failed, they say, is in its initial vision of providing a platform that can replace Amazon Web Services Inc. (AWS) for most enterprises, who lack the resources of hyperscale providers, like Yahoo. (Oddly, OpenStack defenders say the same thing, choosing to emphasize the amount of liquid in the glass rather than its half-emptiness.) (See VMware Damns OpenStack With Faint Praise, Rackspace: OpenStack's Death Is #FakeNews, Mirantis Pivots as OpenStack Loses 'Wow Factor' and OpenStack: Small Pond, but the Big Fish Love It.)
Yahoo shared its OpenStack lessons in a recent blog post -- on Tumblr, naturally, which Yahoo owns and operates: Operating OpenStack at Scale.
Among the lessons Yahoo says it learned:
A successful private cloud needs to hide complexity
Users and developers shouldn't have to think about what's going on with the infrastructure, according to the blog post signed by James Penick, cloud architect and Gurpreet Kaur, product manager, for Yahoo.
"It must simultaneously handle constant organic traffic growth, unanticipated spikes, a multitude of hardware vendors, and discordant customer demands," Yahoo says. "The depth of this complexity only increases with the age of the business, leaving a private cloud operator saddled with legacy hardware, old network infrastructure, customers dependent on legacy operating systems, and the list goes on. These are the foundations of the horror stories told by grizzled operators around the campfire."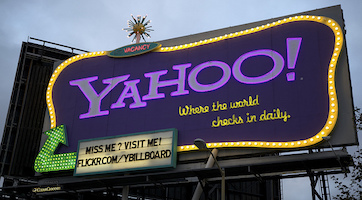 Provide infrastructure-as-a-service from a centralized team
"An a-la-carte-IaaS, where each user is expected to manage their own control plane and inventory, just isn't sustainable at scale," Yahoo says. Multiple teams duplicate effort and "removes the opportunity for improved synergy with all levels of the business." A single, centralized team collaborates with the supply chain, data center site operations, finance, and the engineering teams who are the IaaS customers.
---
M&A activity is turning the cloud upside down. Find out what you need to know in our special report: Mergers, Acquisitions & IPOs Are Rocking the Cloud.
---
Developers love instant access to compute resources
"It empowers our engineers to innovate, prototype, develop, and quickly iterate on ideas," Yahoo says. "No longer is a developer reliant on a static and costly development machine under their desk."
Start at the bottom and think about the underlying hardware
Think about the hardware needs for the services you're running. For example, databases have intense I/O needs. Sounds obvious, right? "Yet many deployers skimp on the hardware," Yahoo says. "The performance of the whole cluster is bottlenecked by the DB I/O. By thinking ahead you can save yourself a lot of heartburn later on."
Yahoo shares plenty more insights and lessons in its post, which you can read here: Operating OpenStack at Scale.
— Mitch Wagner
Editor, Enterprise Cloud News