Rackspace: OpenStack's Death Is #FakeNews
Unlike the parrot in the Monty Python sketch, OpenStack is not dead.
Rackspace is pushing back against reports that OpenStack is dead. The open source project is thriving as a platform for private cloud, the company says.
In a blog post with a great headline -- "More #FakeNews: The Death of OpenStack," -- Rackspace says reports of the software's death are attributable to narrowed focus. Advocates initially pitched OpenStack as a general-purpose public cloud platform and Amazon Web Services Inc. (AWS)-killer. Instead, OpenStack has more limited -- but still productive use -- as a powerful platform for private cloud, for enterprises and telecoms willing to put in the work to get it up and running.
According to the blog post signed by Scott Crenshaw, Rackspace senior vice president for strategy and product:
Over the last two years, there have been articles in the press suggesting OpenStack is in trouble.
These reports typically cite vendors who are exiting the market or laying off OpenStack employees. Let's get real here: HPE's divestiture of Helion is no more a harbinger of OpenStack's demise than its divestiture of Vertica foreshadows the end of the Big Data market. Similarly, Mirantis' widely publicized layoffs don't indicate a decline in OpenStack demand; instead, its newfound focus on managed services shows a shift in that demand.
Clickbait headlines aside, the facts are clear: OpenStack deployments are growing. It is becoming a standard cloud platform for corporations of all sizes, which are consistently growing their usage of OpenStack. That trend is born out at Rackspace, where we're seeing dramatic growth in our customers' usage of OpenStack.
Is Rackspace an impartial OpenStack observer? Nope. Does Rackspace stand to lose a lot of money if OpenStack is perceived as dying? You bet it does.
But Rackspace's observations match what I'm seeing in the marketplace. On the one hand, OpenStack is a small niche market compared with the public cloud giants.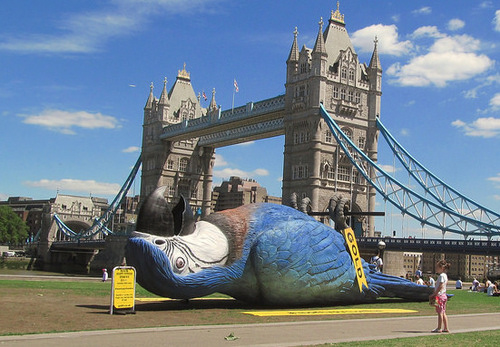 On the other hand, the niche is large enough to sustain OpenStack development. And for organizations that need what OpenStack promises, OpenStack delivers. OpenStack allows organizations to build private cloud infrastructure that provides the efficiency and scalability of public cloud, with the control of on-premises IT. Organizations deploying OpenStack have specialized needs that the public cloud doesn't provide.
At OpenStack Summit in Barcelona in October, I saw presentations from mainstream businesses committed to OpenStack, including Banco Santander, Sky UK, Walmart, Deutsche Telekom and AT&T. (See OpenStack: Small Pond, but the Big Fish Love It.)
Or, if you like your OpenStack users more exotic, researchers are using the cloud platform to look inside atoms today, while the builders of an innovative telescope array hope to use the software to peer across the galaxy and back 400 million years in time. (See OpenStack Goes Inside Atoms, Across Galaxy.)
---
Can Google make the grade as an enterprise cloud provider? Find out on our special report: Google's Big Enterprise Cloud Bet.
---
And Rackspace provides OpenStack as a managed service for organizations that want help with the complexities of deploying and managing OpenStack clouds. (See Rackspace Sees Big Bucks in Pro Services, Rackspace: We Don't Do Colo (We Never Did) and Rackspace Sale Speeds Pivot to Cloud Support.)
"Far from being in danger of demise," Crenshaw says, "OpenStack has become the catalyst for a rich and vital transformation in the way the world consumes open source infrastructure."
Read Crenshaw's blog here: More #FakeNews: The Death of OpenStack.
— Mitch Wagner
Editor, Enterprise Cloud News
CALLING ALL CLOUD, NFV AND SDN COMPANIES: Make sure your company and services are listed free of charge at Virtuapedia, the comprehensive set of searchable databases covering the companies, products, industry organizations and people that are directly involved in defining and shaping the virtualization industry.
---