Citrix Acquires Cedexis to Boost Cloud Application Performance
Citrix started the week Monday buying Cedexis, to help enterprises and cloud providers boost performance of cloud applications, part of Citrix's "digital workspace" strategy.
"We want to empower organizations to deliver whatever tools are necessary to get the job done, regardless of what those tools are," Steve Shah, vice president of product management for Citrix Systems Inc. (Nasdaq: CTXS), tells Enterprise Cloud News. That means accessing software-as-a-service (SaaS) applications, using mobile devices in a secure manner, and enterprises making their own, internal applications available to customers. (See Citrix Acquires Cedexis for Multi-Cloud Management.)
To help solve a missing part of that problem for Citrix, Cedexis provides intelligent routing information for applications and information traversing the Internet. It collects application performance data, uses real-time user monitoring (RUM) by collecting 15 billion data points per day, and uses probes to monitor the health of clouds, feeding all that into a real-time analytics engine.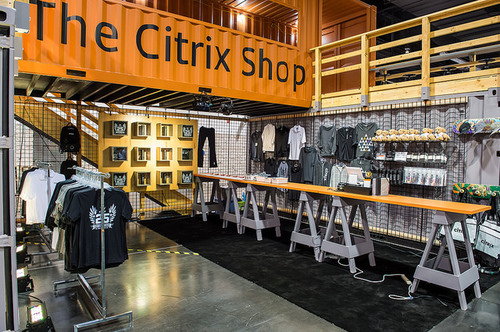 ---
You're invited to attend Light Reading's Big Communications Event  -- the one event that delivers fresh perspective on the rapid transformation of the telecom industry and the road ahead. We'll see you May 14-16 in Austin -- communications service providers get in free!
---
"This is Waze for the Internet," Shah says. Just as Waze collects real-time traffic information to make intelligent routing decisions for drivers, Cedexis does the same for Internet applications.
Citrix had tools to optimize traffic from branch o the data center or cloud to the data center, but was missing optimization from the end-user to the cloud. Cedexis fills that gap, Shah says.
The deal closes Monday. Cedexis, based in Portland, Ore., has 70 employees, who will join Citrix. Financial terms were not disclosed.
As applications make the transition from traditional architecture to the cloud, user response times becomes more challenging. Previously, IT controlled the whole architecture, from the servers the application ran on (and often the application code itself), to the end-user device, and the network in between. Now, applications run on the cloud -- other people's servers -- and traverse the public Internet. Meanwhile, users have higher expectations, basing their expectations on Amazon, Instagram and other consumer services.
Citrix is looking to meet performance expectations, making sure the application is fast and responsive. But Citrix isn't the only one.
Cisco Systems Inc. (Nasdaq: CSCO) has been making a push in that direction. The company's AppDynamics business, acquired by Cisco last year, has an ambitious mission of tracking customer satisfaction from the initial point of customer marketing, such as an email campaign or banner ad; through contact with the company in a brick-and-mortar store, or on mobile, the web, or over email; through to the sale or when the customer abandons a transaction. (See Cisco's AppDynamics Looks to Drive Business Value.)
Also, Cisco acquired Perspica, which uses machine learning to help enterprise application performance in real time. (See Cisco Racks 200th Acquisition, Nabs Perspica for App Performance.)
And startup Nyansa provides a service designed to diagnose problems on client hardware when users call to complain to IT about problems accessing an application. (See Nyansa Helps IT Fight Complaints.)
More activity in that area:
Startup LightStep launched out of stealth in November for application performance management in environments combining microservices with legacy apps, including web and mobile clients, monolithic applications and microservices, both on-premises and in the cloud. (See Ex-Googlers Launch LightStep for Hybrid App Performance Management.)
And ThousandEyes extended its network performance optimization technology for cloud application in October, with agents to measure the health of end-user devices. (See ThousandEyes Probes Client Devices for App Performance.)
Related posts:
— Mitch Wagner




Editor, Enterprise Cloud News