SAN FRANCISCO -- Structure -- LightStep, founded by ex-Googlers, came out of stealth Tuesday to introduce its first product, for application performance management in environments combining microservices with legacy apps.
LightStep [x]PM provides application performance management that operates across all application components, including web and mobile clients, monolithic applications and microservices, both on-premises and in the cloud.
The product provides monitoring and troubleshooting to allow organizations to identify application bottlenecks and resolve incidents quickly, the company says.
Also on Tuesday, LightStep announced a total of $29 million funding in multiple rounds from investors including Redpoint and Sequoia.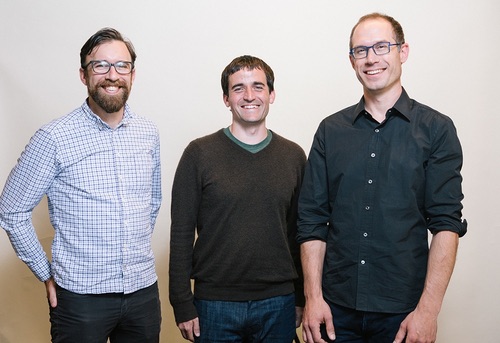 ---
Keep up with the latest enterprise cloud news and insights. Sign up for the weekly Enterprise Cloud News newsletter.
---
LightStep was founded in 2015 to address the challenges of enterprise application performance management created by the introduction of microservices software. Microservices makes software development faster, but increases operational complexity and dramatically increases the volume of diagnostic data, making performance management more difficult. Existing application performance management can't handle the scale, LightStep says.
"You have people running genuine mainframe applications alongside Java applications alongside microservices, all in service of the same purpose," LightStep CEO Ben Sigelman tells Enterprise Cloud News. "No company is 100% microservices. Every one of them has a previous generation monolithic core."
Using LightStep, enterprises can selectively monitor aspects of performance that matter to the business, and set off alerts or scripts for particular events. For example, one enterprise uses LightStep to create Zendesk trouble tickets within seconds of a large account experiencing performance problems.
"LightStep is something you run all the time in production. It's not something you turn on in emergencies," Sigelman says.
Initial customers include cloud communications platform Twilio, online branding service Yext, Lyft, Github, and developer-focused cloud service Digital Ocean.
Competition includes AppDynamics, which was purchased this year by Cisco Systems Inc. (Nasdaq: CSCO), as well as New Relic. LightStep's competitive differentiation is that it works with heterogeneous systems, Sigelman says.
Sigelman was a senior staff engineer at Google (Nasdaq: GOOG) 2003-2012, working on large-scale systems monitoring projects -- experience he brings to bear at LightStep. He worked on the Dapper project, a distributed systems tracing infrastructure, within Google. Co-founder Daniel "spoons" Spoonhower is another Google alum, and Ben Cronin comes from Autodesk.
Related posts:
— Mitch Wagner




Editor, Enterprise Cloud News