For its 200th acquisition, Cisco plans to scoop up Perspica, to work with the company's AppDynamics business helping enterprises optimize application performance in real time.
Perspica technology will extend AppDynamics, allowing Cisco Systems Inc. (Nasdaq: CSCO) customers to use machine learning to analyze large amounts of application data in real time and in business context, in public, private and multiple clouds, says Rob Salvagno, Cisco vice president of corporate business development, in a blog post announcing the acquisition Thursday.
"The Perspica team will join Cisco's AppDynamics group led by Senior Vice President and General Manager David Wadhwani within the Applications Group," Salvagno says. "We anticipate the acquisition will close in the second quarter of Cisco's fiscal year 2018, following the customary closing conditions."
Financial terms of the Perspica acquisition were not disclosed.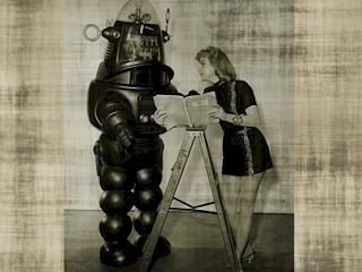 Cisco acquired AppDynamics for $3.7 billion this year, to help enterprises optimize performance of their complex array of applications, improving business value. (See Cisco Buying AppDynamics for $3.7B.)
This week, AppDynamics upgraded its Business iQ software to connect application performance to business metrics, allowing CIOs to see at a glance how their application performance is effecting sales, customer satisfaction and other real-world business outcomes. (See Cisco's AppDynamics Looks to Drive Business Value.)
Perspica specializes in data science and machine learning, with a specific focus in "stream-based processing" to "apply machine learning to data as it comes in instead of waiting until it's neatly stored," says Bhaskar Sunkara, Cisco VP engineering, in a blog post discussing the acquisition. Perspica's technology "can ingest and process enormous volumes of data," Sunkara says. Those capabilities will complement AppDynamics tools to help enterprises analyze application performance in real time.
The Perspica acquisition is Cisco's 200th. In addition to AppDynamics, this year alone Cisco paid $320 million for SpringPath for hyperconverged infrastructure (Cisco Acquiring SpringPath for $320M); MindMeld for $125 million to add AI to collaboration products (Cisco Buying AI Specialist MindMeld for $125M); and acquired analytics assets, intellectual property and some staff from Saggezza (Cisco Buys Analytics Assets From Saggezza). Previous acquisitions, including Meraki (Cisco Extends Meraki Cloud to the Enterprise ), Sourcefire (Cisco Banks on Sourcefire & Snort for Security) and Jasper (Cisco Looks to Jasper Acquisition to Transform Enterprises – & Itself) have become strategic to Cisco's core business.
Meraki in particular has evolved under Cisco from enterprise WiFi management delivered from the cloud to overall enterprise network management, still cloud-based. "At the time of acquisition, Meraki generated less than $100 million in annual bookings. Fewer than five years later, it now generates well over $1 billion," Hilton Romanski, Cisco senior vice president and chief strategy officer, said in a blog post Thursday discussing Cisco's acquisition strategy.
The Meraki and Jasper model of delivering services from the cloud has been a linchpin of Cisco's transition from a business model selling products to selling recurring services.
Cisco sees acquisitions as an important tool for bringing talented people on-staff. Acquisitions comprise 20% of Cisco's staff and 20% of its leadership, Romanski says. The retention rate after three years is 80%.
Cisco's strategic shift comes as revenue declines seven consecutive quarters, to $12.1 billion, down 4% year-over-year, for its fourth quarter ending July 29. (See Cisco Revenue Decline Continues Into Q4.)
Related posts:
— Mitch Wagner




Editor, Enterprise Cloud News