The cloud makes network performance essential, and BYO policies make diagnosing network problems difficult. Users call to complain that their device can't connect to the network, and the help desk doesn't know what kind of device it is or where the user got it.
Nyansa is looking to fight that problem. The company on Monday updated its Voyance network analytics service with tools designed to make it easier for enterprise tech support to diagnose problems on client hardware.
"Most problems today are caused by the device. Everybody's bringing their own weird devices onto networks nowadays," Anand Srinivas, Nyansa co-founder and CTO, tells Enterprise Cloud News. "You don't know what people are bringing in, you don't know what people are doing with it, but it's your job to nonetheless support it."
Srinivas adds, "Even if there is no BYOD policy, WiFi, application use, and connectivity events can be so flaky and intermittent, you need to know if these are one-off issues or network wide."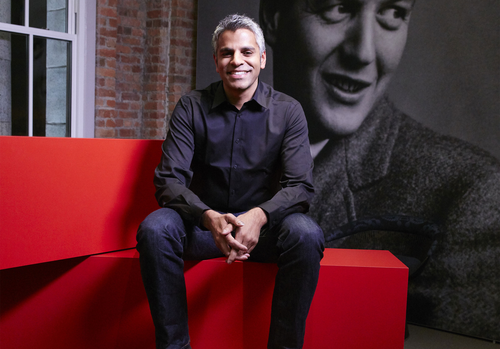 Voyance helps troubleshoot problems by keeping a running log of device and network events, to tell tech support what a user was doing when a problem occurred, and what was happening with other people and devices on the network.
"For client troubleshooting, we can make your traditional reactive workflow 10X more efficient," Srinivas says. "We put data in front of you in a digestible and efficient way that would take you a long time to try to get, or is too complicated for certain folks to even get at all."
And tech support doesn't have to wait for complaints to come in -- Voyance notes recurring problems, and clients that have been having problems with connectivity, and flag those problems for attention. Tech support can reach out to users and fix problems before the users complain, Srinivas says.
When a problem crops up, Voyance determines information about the device, such as adherence to company policy, and what connections it has made to SSIDs, IP addresses, VLANS, and what usernames have been tried. The software is looking for possible security attacks, or misconfigurations that might cause problems.
Voyance also checks to see if other people are having problems at the same time, to indicate whether the problem is specific to an individual user or device, or whether the problem is more widespread, Srinivas says.
Voyance is a network analytics service designed to not just flag problems, but recommend remediation in plain English. It runs as a service in the cloud. (See Nyansa Looks to Diagnose Cloud Application Performance Mysteries.)
The company launched in 2014 by three founders educated at MIT and Harvard, with experience working at Aruba and Cisco, and has received $12 million Series A funding.
Nyansa launched a version of its service in April to manage network performance for private clouds, with a version that runs on enterprise premises, for companies with a high degree of security and privacy concerns. (See Nyansa Launches Network Analytics for Private Cloud.)
Nyansa faces competition in network performance management. Riverbed Technology bought Aternity last year, adding end-user devices to Riverbed's performance monitoring line. (See Riverbed Buying Aternity for Endpoint Management.)
---
Keep up with the latest enterprise cloud news and insights. Sign up for the weekly Enterprise Cloud News newsletter.
---
More recently, VMware purchased the assets of Apteligent in May, to add that company's mobile application performance management and monitoring across public and private clouds. (See VMware Acquires Apteligent for Mobile App Management.)
A10 Networks introduced new analytics capabilities in April for the A10 Harmony Controller to manage applications on-premises and across multiple clouds. (See A10 Launches Multi-Cloud App Analytics.)
And network automation is behind Cisco's recent strategic shift to intent-based networking, which Cisco calls "network intuitive." (See Cisco Makes 'Intuitive' Bet to Reconquer Networks and Cisco's 'Network Intuitive': A Risky Transition.)
— Mitch Wagner
Editor, Enterprise Cloud News
---
CALLING ALL CLOUD, NFV AND SDN COMPANIES: Make sure your company and services are listed free of charge at Virtuapedia, the comprehensive set of searchable databases covering the companies, products, industry organizations and people that are directly involved in defining and shaping the virtualization industry.
---