IBM had a coming out party for its multicloud strategy on Tuesday, long after other enterprise companies. But with everything IBM has going for it, being late to the party may not matter.
New services and technologies from IBM Corp. (NYSE: IBM) announced on Tuesday include cloud migration tools that work on multiple public clouds and private clouds from a variety of vendors. And it debuted new security and AI capabilities.
At its Think event in Las Vegas this week, IBM launched tools to help enterprises migrate to cloud, including an Application Transformation Advisor that scans traditional applications and provides guidance on modernizing them for the cloud. Cloud Automation Manager helps businesses deploy and run these modernized applications on-premises or in the cloud of their choice, IBM says in a blog post.
A new Cloud Integration platform provides a single control point for multiple technologies, including messaging, API management, app integration, high-speed file transfer and secure gateway, connecting data and apps on-premises, and in public or private clouds, IBM says.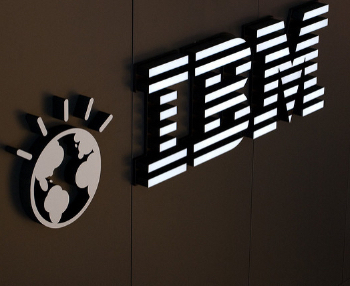 ---
Want to learn more about network automation? Register today for Light Reading's Automation Everywhere on April 4 in Dallas. We will be tackling the business and technology challenges behind driving network automation. The event is free for communications service providers – don't miss out!
---
And IBM Cloud Object Storage service will provide high-speed data upload options to move huge amounts of data quickly to and from the cloud, based on Aspera technology.
More than 150 companies have signed up for IBM's private cloud platform -- called Cloud Private -- since it launched last quarter, IBM says. (See IBM Cloud Private Extends Big Blue's Hybrid Reach.)
Cloud Private supports systems from Cisco, Dell EMC, Intel, Lenovo and NetApp, as well as IBM's own systems. In the latest partnership, IBM and Cisco announced the software will be compatible with the next VersaStack converged infrastructure jointly developed by the two companies.
IBM also launched security capabilities. It debuted "mainframe-level data protection" for the enterprise cloud, according to a post on the company blog. This includes data encryption; key management; security services for cloud-native databases such as MongoDB-EE, ideal for highly regulated industries; secure containers and microservices; and secure developer starter kits for the iPhone and iPad.
IBM claims to be the first public cloud platform to achieve FIPS 140-2 Level 4 certification, the industry's top level certifications and controls.
The security announcements follow on IBM's "continuous security" service, announced last week. (See IBM Launches 'Continuous' Security & Kubernetes on Bare Metal.)
Also, IBM bolstered its AI services in the cloud. It launched Power Systems Servers running POWER9 processors for IBM Cloud; PowerAI, a distribution of open source deep learning frameworks such as Tensorflow, Torch and Caffee; and a managed SAP HANA service on IBM Cloud for in-memory analytics workloads up to 24TB. (See SAP's Prime Directive: Aggressively Cloud-Agnostic Strategy.)
Tuesday's announcement followed the launch last week of private cloud analytics on Kubernetes, cloud security services and Kubernetes on bare metal. (See IBM Launches Analytics Platform for Private Cloud.)
IBM makes its multicloud debut long after other enterprise vendors have already gone all in on multicloud. Cisco, Dell Technologies and Hewlett Packard Enterprise have long-standing multicloud strategies.(See AWS & VMware Vs. Cisco & Google: A Cloud Fight Worth Watching.)
And IBM does too, with a long-standing VMware partnership and support for open source technologies such as Kubernetes and Cloud Foundry. But IBM hasn't made a big deal out of multicloud strategy, until now, instead touting its own IBM Cloud platform. (See IBM, VMware Double Down on Cloud Partnership.)
Still, being late to the party may not prove to be a handicap for IBM. It's one of the top four cloud providers in the US by market share, it wins accolades for its technology, and it has a broad history of enterprise support. That seems likely to overcome its latecomer status. (See Cloud Market Soared to $180B in Revenue in 2017 – Study.)
Related posts:
— Mitch Wagner




Editor, Enterprise Cloud, Light Reading