IBM reversed more than five years of revenue decline, growing in the fourth quarter of 2017, driven by strong cloud and mainframe business.
Wait, what? Mainframe?
IBM on Thursday reported fourth-quarter revenue of $22.5 billion, up 4% year over year. Currency fluctuations gave IBM a tailwind; revenue was up 1% adjusted for currency. But, hey, growth is growth. The results put an end to 22 straight quarters of revenue decline. (See IBM's Long Decline Continues, Despite Cloud Growth.)
IBM's so-called "strategic imperatives" -- the company's name for its category of high-growth business, including cloud; cognitive computing, including Watson; analytics; mobile and security -- grew to $36.5 billion in the full year 2017, up 11%, and now represents 46% of IBM revenue.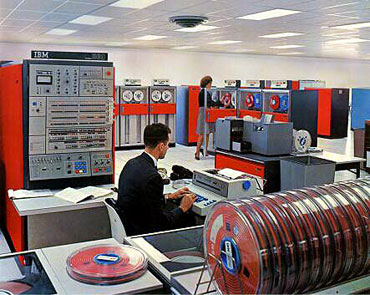 ---
You're invited to attend Light Reading's Big Communications Event  – the one event that delivers fresh perspective on the rapid transformation of the telecom industry and the road ahead. We'll see you May 14-16 in Austin – communications service providers get in free!
---
Full-year cloud revenue was $17 billion, up 24% year over year. The annual "as-a-service" exit run rate was $10.3 billion in the quarter, up 20% year-over-year, or 18% adjusting for currency.
Fourth-quarter cloud revenue increased 30% to $5.5 billion, up 27% adjusted for currency.
Cloud now accounts for 21% of IBM's revenues, up from 10% four years ago.
Fourth-quarter non-GAAP earnings per share was $5.18, excluding a one-time $5.5 billion charge associated with enacting US tax reform.
IBM executives made a point of singling out blockchain as a growth area for the company. Blockchain can simplify end-to-end business processes by providing immutable transactions, permission and scalability, executives said. This week, IBM announced a deal with Maersk to build a blockchain platform to track global shipping.
For 2018, IBM expects earnings per share to be at least $13.80, with 17-18% of that delivered in the first quarter, which is typical for the last five years. The company expects revenue growth for the full 2018 at current spot rates.
And now about the mainframe: The systems segment, which includes the mainframe, grew 28% year-over-year to $3.3 billion in the fourth quarter of 2017, with a gross margin of 55.7%. The Z mainframe series revenue was up more than 70%, driven by the new z14 mainframe model. (See IBM Brings Big Iron to the Big Cloud and Mainframe Cloud? That's Nuts!)
"Our mainframe is an enduring franchise," Martin Schroeter, IBM senior vice president for global markets, said on the call. "In fact it is an enduring and growing franchise. Our MIPS installed base is up two and a half times over the last ten years. And as long as we continue to innovate and modernize, this platform will continue to be the leading enterprise platform in the world."
MIPS is a measure of compute power; it stands for million instructions per second.
"Believe me, we are very pleased with our overall systems performance in the fourth quarter, and that goes well beyond mainframes," James Kavanaugh, IBM senior vice president and chief financial officer, said on the earnings call. Mainframe is the basis for new workloads, such as Linux and SAP HANA, and emerging workloads such as blockchain.
Far from being obsolete, the mainframe drives emerging technologies, Schroeter said. Ten years ago, that meant Linux, more recently it powered mobile applications and now mainframes are used in pervasive encryption.
And maybe the mainframe is a dinosaur after all. Dinosaurs survived tens of millions of years, and arguably live on today -- now we call them "birds."
Related posts:
— Mitch Wagner




Editor, Enterprise Cloud News