Enabling the Virtualized Edge with Smart NIC Data Acceleration




Date:

11/20/2018 11:00 a.m New York / 4:00 p.m London
Sponsors: Ethernity
More information and registration

The network edge provides a dramatic opportunity for NFV deployment, as communications service providers rapidly convert their existing edge infrastructure to mini virtualized data centers, and as cloud providers extend their reach closer to end users. This presentation will describe this burgeoning market, explain the fundamental challenges, and review the various open source and standardization projects in this area. We will then introduce Smart NICs and show how Smart NICs using FPGAs that offer affordable, programmable, hardware-based acceleration, provide an ideal solution for this growing market segment. On this Light Reading webinar, we will address the following:
What is the virtualized edge, and what are telcos and cloud providers doing in this space?
The unique requirements of the virtualized edge
Lessons learned from Microsoft Azure's experience with Smart NICs
How Smart NICs accelerate both NFVi and various VNFs at the edge using SR-IOV
Why FPGA-based Smart NICs are best suited to address the challenges of the virtualized edge
DAA - Headend Considerations Before the First Remote Unit is Turned Up




Date:

11/27/2018 11:00 a.m. New York / 4:00 p.m London
Sponsors: VIAVI Solutions
More information and registration

There has been much discussion about the turn-up process for the actual distributed access nodes and what can go wrong at this step. But what has been conspicuously absent is dialogue about the preparation required in the headend and transport network. Much of the complexity (and challenges) in DAA deployments come from re-architecting the headend/hub and transport network before the first field DAA unit is ever turned up. The challenges in these areas are both technical and organizational – it is not always well thought out who owns the issues with the new interfaces that Distributed Access Architecture brings. In this session, we will go over a few architecture options in play today and focus on the crucial fiber and transport areas, including fiber characterization and testing, Ethernet testing (including PTP timing) and recommended service testing.
Transatlantic Optical Transmission With 16QAM




Date:

11/27/2018 12:00 pm New York / 5:00 pm London
Sponsors: Infinera
More information and registration

Subsea transmission capacity is growing at a dramatic rate – with analyst firm Telegeography forecasting a compound growth rate of 46% between 2017 and 2024. Much of this demand is driven by Internet content providers (ICPs). On Transatlantic routes, for example, ICP demand exceeded Internet bandwidth for the first time in 2014, and in 2017, ICP bandwidth accounted for the majority of overall international bandwidth usage.

Extracting the maximum capacity from trans-oceanic cables is, therefore, paramount in importance. This webinar tells the story of the world's first transatlantic transmission using 16QAM modulation across the entire C-Band spectrum, with production equipment and commercial transmission margins.

<

We look at the following issues:
Why is ICP subsea demand growing so quickly?
What are the technologies used to achieve successful 16QAM transmission over this distance?
How much capacity can we extract from subsea cables, and what is the next miracle technology?
5G Expectations Still Evolving With a Global Twist




Date:

11/29/2018 10:00 a.m. New York / 3:00 p.m London
Sponsors: Interdigital
More information and registration

What makes 5G different from all other Gs? After efforts to develop specifications, technology and research, the industry has an initial view of how the next generation of 5G services will look. What's still unknown is just how great will be 5G's global impact. According to a recent Heavy Reading Operator Survey, there are striking differences between the US and the rest of the world (RoW) when it comes to 5G expectations. A majority (52%) of US respondents believe that "faster end-user speeds" will be the biggest benefit over the next five years, while 41% of RoW respondents identified "new services and eco-system expansion" as being the primary commercial benefit over the same timeframe.

Join us for an interactive discussion of the near-term benefits and long-term potential for 5G and the wireless industry to deliver new services and connected experiences for businesses, consumers and society.
Serial 100G – A Forerunner to the Networks of Tomorrow




Date:

11/29/2018 12:00 pm New York / 5:00 pm London
Sponsors: MACOM
More information and registration

Today's optical module providers are under tremendous pressure to enable hyperscale data center customers with faster connectivity solutions at volume scale. 100 Gigabit Ethernet will continue to be a cornerstone as the industry drives to lower the cost and increase the density of these connections. The seemingly unending lifespan for 100 Gbps links is only further accelerating its proliferation. Multi-lane approaches to achieve 100 Gbps are not naturally compatible with emerging switch ASICs employing 50 Gbps I/O, and 400 Gbps breakout applications requiring 4 x 100 Gbps. A serial solution is pivotal in the evolution of 100 Gbps networking because it achieves the lowest cost, highest density and provides a forward-compatible electrical and optical interface for many years to come. Learn how MACOM is on the forefront of delivering single-lane 100 Gbps solutions which meet the challenges of today while preparing for the networks of the future.
How to Build an Efficient Campus Network to Drive Business Innovations in Retail & Manufacturing Industries




Date:

12/5/2018 10:00 a.m. Mexico City, 11:00 a.m. New York, 4:00 p.m. London
Sponsors: Huawei
More information and registration

Today's retail industry is undergoing tremendous changes to its operating models. Retailers are expanding in scale and retail chains are becoming the norm. In the face of fierce competition, retailers are tasked with adjusting their business models and, more importantly, are expected to bolster their operations with cutting-edge information technology. Huawei's retail-tailored solution makes the most of the latest WiFi technologies and brings tangible benefits to the retail industry. Typical outcomes include full network coverage for diverse transaction scenarios, an improved shopping experience, enhanced customer loyalty, and fast network deployment for ultra-large chain retailers through zero-touch deployment.

We invite you to join our webinar on December 5 to learn about the latest updates and practices on Huawei's campus network solutions, which are tailored to the needs of the retail and manufacturing industries. In this webinar, we will discuss how to:
Quickly deploy networks for chain enterprises that have a large number of branches geographically located in different places.
Carry out professional WiFi network management if engineers have poor network-related technical skills.
Fully meet new network buildout or reconstruction needs of hundreds of stores in the future despite a limited number of network management experts.
How to maximize WiFi networks to analyze customer segments and increase sales revenue.
Quickly deploy network services for retail enterprises (a European top 3 retail giant will be used as an example).
Please note this webinar will be presented in Spanish.
Crossing The R-PHY Finish Line – RPU Installation, Cutover and Ongoing Maintenance 




Date:

1/23/2019 11:00 a.m. New York / 4:00 p.m London
Sponsors: VIAVI Solutions
More information and registration

In the first two installments of this series, we covered R-PHY basics and details about the largely headend-focused Ethernet, Fiber and Transport test processes. Now, in this edition, we will focus on the actual field install/cutover and maintenance aspects that follow. We will discuss Fiber, Ethernet, RF and service test considerations for flawless turn-ups, as well as strategies for retaining critical test and measurement capabilities and standardized processes.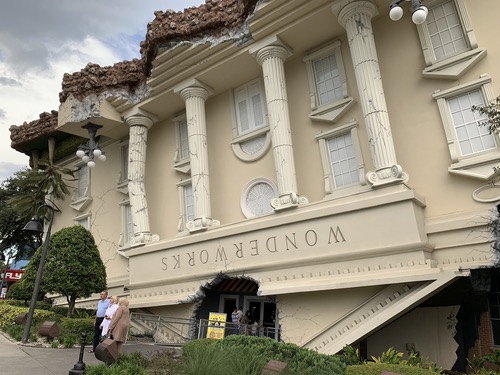 Microsoft Ignite Slideshow: Stay Away From the Agony Booth

More Slideshows