Open RAN: What, Why & When?




Date:

12/17/2018 11:00 a.m. New York / 4:00 p.m London
Sponsors: Radisys, Nokia, Cisco, Intel
More information and registration

The market for radio access network (RAN) equipment is worth at least $30 billion year – and significantly more if passives, civil works and transport are included – with spending concentrated on a handful of large system vendors. Open RAN promises to disrupt this market by making it faster to introduce radio innovation into live networks and faster to create RAN solutions optimized for different use cases and markets. This webinar will provide a read-out of an exclusive new Heavy Reading survey focused on operator attitudes towards Open RAN. With input from more than 100 respondents working at communications service providers, the survey addresses the key topics that define Open RAN, including system integration, disaggregation, virtualization, transport, edge architecture and business drivers. The session will be led by Principal Analyst Gabriel Brown, with expert guest speakers from Cisco, Intel, Nokia and Radisys. Join us to discuss what is fast becoming one of the most important topics on the mobile networking!
Integration Challenges of Software Defined and Virtualized Enterprise Networking




Date:

12/18/2018 10:00 a.m New York / 3:00 p.m London
Sponsors: Ekinops
More information and registration

As Service Providers rush to deploy SD-WAN and NFV services to their enterprise customers, they are typically picking a couple of different CPE platforms, VNFs and SD-WAN partners to work with.

This has created challenges to integrate solutions and other services with their chosen CPE. As they look to increase the number of virtualized network functions in their portfolios they face increasing integration challenges.

Topics covered in this webinar will include:
The need to develop more in-house systems integration capabilities or partner with vendors with these integration capabilities
How to address the organizational and cultural obstacles to achieve the internal transformations required
Open Domain-Specific Accelerators: What Are They & Why Should They Matter to Cloud & Network Providers?




Date:

12/19/2018 12:00 p.m. New York / 5:00 p.m. London
Sponsors: Netronome
More information and registration

The end of Moore's Law will increase the use of domain-specific accelerators to meet power-performance requirements in cloud infrastructure, network infrastructure and IoT/wireless edge applications. However, the high cost and complexity of accelerator development is a major factor restraining growth. To meet current and future growth demands, network providers need a more efficient and open approach to satisfy the needs of a wide range of data center applications.

Seven leading companies (Achronix, GlobalFoundries, Kandou, Netronome, NXP, Sarcina and SiFive) have joined forces to form the Open Domain-Specific Accelerator (ODSA) Workgroup. The primary goal of the ODSA Workgroup is to develop an open architecture and related specifications that will enable integration of multi-vendor chiplets to build best-of-breed silicon devices and reduce development and manufacturing costs. On this Light Reading webinar we will address the following:
How can cloud and network providers benefit from open domain-specific accelerators?
What best-of-breed components such as processors, accelerators, memory and I/O will be addressed in the architecture? Would there be any limitations?
What chiplet-based solutions can be supported today?
What are the technical and business challenges related to chiplets?
How can companies join and contribute to the ODSA Workgroup?
PoE: Adding Power to (IoT)∞




Date:

12/20/2018 10.00 a.m New York / 3.00 p.m London
Sponsors: Sterlite Technologies
More information and registration

As networks get smarter, network infrastructure needs to get simpler. Once IoT applications scale up, the number of connected devices will increase exponentially, making infrastructure provisioning increasingly complex.

The connected world needs a solution that converges power and data infrastructure to cater to triple-play services and power consumption demands of edge network assets. A smart way to do this is to re-engineer category cable design and technical standards for enhanced business and operational performance. Power over Ethernet (PoE) is the new buzzword, which will shape the network ecosystem of tomorrow. Tune into this webinar to understand what goes into ensuring increased safety and network longevity for the latest 4-pair PoE system by Sterlite Tech. In this webinar, Md.Shahid Khan, Chief Technical Manager, Sterlite Tech, explores:
Power over Ethernet (PoE) standards, PoE's implications and benefits over other alternatives
Why PoE is the perfect solution for enabling the IoT ecosystem
PoE use case for LiFi, New WiFi and HDBase-T
Real-life experiments to develop a correlation between data transmission and heat dissipation for a PoE system
Accelerating Cloud & Digital Transformation With SD-WAN




Date:

1/10/2019 10:00 a.m. New York / 3:00 p.m. London
Sponsors: Huawei
More information and registration

SD-WAN is the enabler for enterprises to accelerate their cloud and digital transformation on a day-to-day basis by improving digital connectivity and enhancing the user experiences of cloud-based applications. This webinar explains how Huawei's latest Intent-Driven SD-WAN Solution and next-generation AR series SD-WAN routers can help enterprises in the following:
Address their growing bandwidth needs without increasing their bandwidth budget;
Take advantage of application-based intelligent traffic steering and WAN optimization technologies to optimize their cloud service experience;
Dramatically reduce the time it takes to introduce new technologies and services through the deployment of universal CPEs (uCPEs);
Build, monitor and intelligently manage international networks; and more.
xHaul Transport – Key for new 5G Services




Date:

1/16/2019 11:00 a.m. New York / 4:00 p.m London
Sponsors: Cisco
More information and registration

The promise of 5G services is huge. Massively scalable, low-latency enabled applications will open up new ecosystems, business models, and creativity across the enterprise and residential markets in every industry. While industry conversations may revolve around new 5G services, the network plays a fundamental role in delivering them. Attendees of the session will receive a Heavy Reading white paper on the topic written by analyst Sterling Perrin. You will also have access to a recent Cisco-published white paper outlining our strategy for the transport network that will underpin the worldwide adoption of 5G technologies and delivery of applications. Join this session to learn about the technical aspects of the 5G transport network to lay the foundation for deeper dives on the evolution of transport architecture. Recommended for both technical and sales audiences.
Taming the Home Networking Monster




Date:

1/17/2019 11:00 a.m. New York / 4:00 p.m London
Sponsors: SCTE, Adtran
More information and registration

Now that many of them have rolled out either DOCSIS 3.1 or FTTH networks in their service areas, cable operators are staking their claim in the gigabit market with the capacity to offer blazing speeds of up to 10 Gbps down and at least 1 Gbps up. But as they do so, they are running into a fresh set of challenges, particularly in the home WiFi environment. How can operators manage their new gigabit services to make sure that customers get the speeds and service they're promised? How can they improve the customer's WiFi and mobile experience? In this session, our expert panelists will discuss the early gigabit deployment lessons from the field.
Crossing The R-PHY Finish Line – RPU Installation, Cutover and Ongoing Maintenance 




Date:

1/23/2019 11:00 a.m. New York / 4:00 p.m London
Sponsors: VIAVI Solutions
More information and registration

In the first two installments of this series, we covered R-PHY basics and details about the largely headend-focused Ethernet, Fiber and Transport test processes. Now, in this edition, we will focus on the actual field install/cutover and maintenance aspects that follow. We will discuss Fiber, Ethernet, RF and service test considerations for flawless turn-ups, as well as strategies for retaining critical test and measurement capabilities and standardized processes.
Deep Fiber, How to Deploy




Date:

2/21/2019 11:00 a.m. New York / 4:00 p.m London
Sponsors: SCTE
More information and registration

Although top cable technologists stress that the industry's HFC pipes still have plenty of juice left, most cable operators are scrambling to install more fiber in their networks. Whether they're going all-fiber like Altice, embracing Fiber Deep like Comcast and Cox or just splitting more optical nodes, cablecos are deploying more fiber to offer more bandwidth, deliver new services, improve performance and cut operating costs. In this session, we'll look at cable's growing fiber diet, the opportunities that more fiber presents and the challenges involved in upgrading the HFC plant.
Delivering Services over a Distributed Access Architecture




Date:

3/21/2019 11:00 a.m. New York / 4:00 p.m London
Sponsors: SCTE
More information and registration

Following years of tech trials and pilot deployments, cable operators are starting to deploy distributed access architecture (DAA) techniques for moving legacy headend functions to the access network and expanding the capacity of that network for new, more advanced services. In this session, cable technologists will discuss their latest Remote PHY, Remote MAC/PHY and related moves; the new services they plan to deliver with DAA; and the challenges they must overcome to make DAA a reality.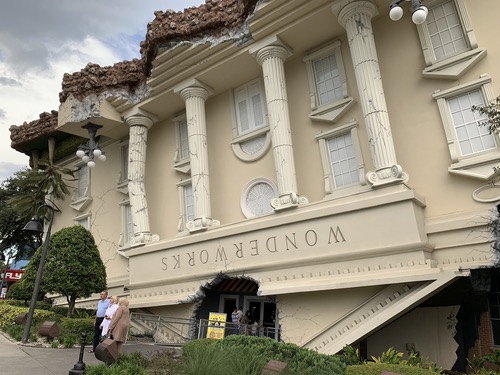 Microsoft Ignite Slideshow: Stay Away From the Agony Booth

More Slideshows