SCTE® LiveLearning for Professionals Webinar™ Series: Going to 10G & Beyond
SCTE® LiveLearning for Professionals Webinar™ Series: Going to 10G & Beyond
In this year-end session, we will look at where cable stands nearly five years into the 10G era.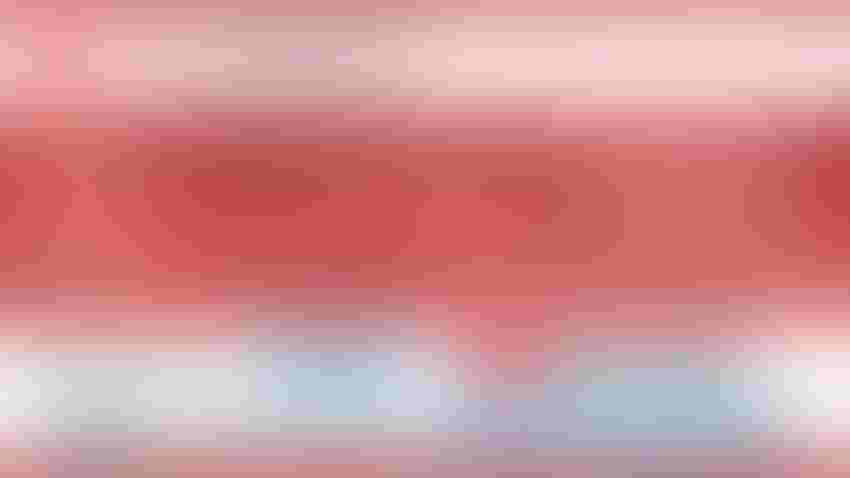 As another busy year of technology development winds down, the cable industry is now starting to deliver on its promise to offer multi-gig speeds to subscribers over its legacy HFC network.
Leading MSOs like Comcast and Altice USA are rolling our 2 Gig and faster service, lab and field trials of both flavors of DOCSIS 4.0 are moving forward and vendors are developing the relevant equipment and software to support the higher speeds and greater bandwidth demands. What comes next in the 10G evolution? What will the new year bring for cable's 10G quest? What challenges must still be overcome?
Speakers:
Alan Breznick, Cable/Video Practice Leader, Light Reading

Alan covers the cable, fiber, broadband, and IP video markets for Heavy Reading. In particular, he tracks new cable, broadband, and video technologies and standards, such as DOCSIS 4.0, FTTP, DAA, XGS-PON, 10G EPON, streaming video, network virtualization, business services, Wi-Fi 6, and ATSC 3.0.
With a strong background in both business journalism and technology research, Alan has covered the cable, telecom, broadband, media, and consumer electronics markets as an editor and analyst for more than 30 years, including the past 17 years for Light and Heavy Reading. A New York City native, Alan is now based in Ontario, Canada.
Chris Bastian, SVP, Engineering and CTO, SCTE

Chris Bastian joined SCTE in 2015 following three decades of leadership in advanced cable and network security technologies. Chris is responsible for all areas of technology and engineering to ensure that SCTE maintains a leadership role in standardizing and operationalizing advanced technology, including the SCTE Standards Program and the SCTE Engineering Committee – as well as groundbreaking efforts such as SCTE's Energy 20/20 program. Prior to joining SCTE, Chris spent 12 years with Comcast, where he served as senior director of converged regional area network engineering for the Comcast Network Engineering Group, executive director of network architecture for the Comcast Technology and Product Group and ultimately as executive director of Comcast's Xfinity Wi-Fi network. Previously, he had held network operations and engineering positions with RCN and Comcast Cellular Communications, and had spent 10 years in engineering and leadership capacities with the National Security Agency. Chris holds a B.S. in Electrical Engineering from Penn State University, an M.S. in Electrical Engineering from George Washington University and an M.S. in Technical Management from Johns Hopkins University.
Nader Foroughi, Chief Technology Officer, Americas, Technetix

Nader was appointed Chief Technology Officer, Americas, in June 2022. He brings over a decade of experience to Technetix, focusing on technology and strategy. Much of his career has been spent working in research & development, primarily focused on the evolution of broadband access systems and data sciences. He is a tenured industry panelist and speaker at the SCTE and CableLabs conferences. Nader has published numerous white papers and has been a primary contributor to several recent industry developments, including DOCSIS 4.0 and distributed gain architecture (DGA). Nader holds a double major in Electrical and Electronic Engineering, as well as a certificate in Systems Architecture & Management.
Colin Howlett

Chief Technology Officer, Vecima

Colin Howlett is the Chief Technology Officer, joining Vecima in 1997. He is responsible for defining the overall technology strategy at Vecima and leads a group of product architects who work directly with customers to define the next generation of Vecima products. Colin has been an active participant in industry standards development at CableLabs and SCTE (Society of Cable Telecommunications Engineers) in the areas of DOCSIS and Distributed Access Architectures.
Colin holds multiple patents in cable broadband access, a Bachelor of Electrical Engineering degree, and Bachelor of Computer Science degree from the University of Saskatchewan.
Thuy Nguyen, Cable Segment Lead, Network Platforms Group, Intel Corporation

Thuy Nguyen leads the Cable Segment for Intel's Network Platforms Group (NPG). Intel is focused on helping cable MSO's and the cable partner ecosystem transform HFC networks to meet the ever growing demand for more broadband bandwidth. Thuy supports the Intel team developing access network solutions enabling Network Functions Virtualization to help Cable MSO's scale their HFC networks for the next decade of growth and network transformation.


Prior to Intel Corporation, Thuy has spent more than 20 years working in the Cable broadband industry where he previously served Comcast as GM & VP of Engineering. Thuy has worked in Network Engineering capacities for Rogers Cablesystems, @Home Network (Excite@Home), Comcast, and Charter. Thuy has also worked for Cisco, Alcatel-Lucent, and startup companies developing cable broadband and wireless solutions.
Rob Wilmoth, Senior Principal Solution Architect, Red Hat

Rob Wilmoth is a Senior Principal Solution Architect on the Red Hat Americas Service Provider team. He works closely with customers and partners assisting with challenges ranging from regulatory compliance and general IT, to changing their perspectives and approaches towards business problems in the network and content delivery spaces. He has excelled in solution architecture roles supporting a range of industry participants including AT&T, WarnerMedia, Charter Communications, Comcast, TIAA Bank and the utility industry.
Subscribe and receive the latest news from the industry.
Join 62,000+ members. Yes it's completely free.
You May Also Like
---