Are DIY Telco Networks DOA? If True, Great for VMware

Comment (1)
LAS VEGAS -- VMworld -- Service providers seem to be abandoning their dream of building DIY networks from best-of-breed parts, just as VMware is coming up to speed with an all-in-one networking package for telcos, says Roz Roseboro, Heavy Reading principal analyst, cloud infrastructure and management.
I caught up with Roseboro in the final hours of VMware Inc. (NYSE: VMW)'s annual US user conference here Wednesday, where VMware pounded the drum for packaging and simplifying multicloud complexity for both service providers and enterprises. (See VMware Sees 'Enormous' Telco Opportunity and VMware Wants You – Yes, You! – as a Cloud Provider)
VMware's strategy could be good news for telcos weary of the complexity of acting as their own network integrators. "It seems as though service providers are trading off potential flexibility for an easier integration process," Roseboro said. "The pendulum is kind of shifting." She adds that if the shift is happening, it's early days, and she'll want to take a closer look at telco attitudes in the spring.
"Service providers tried to do a lot of this on their own, roll-your-own. They figured out it's hard, and they say, 'Come fix it,'" Roseboro says. "They find that having a fully integrated stack makes their life easier." Service providers are trading the risk of lock-in later for ease of deployment and so-called "day 2 operations" -- ongoing operation simplification.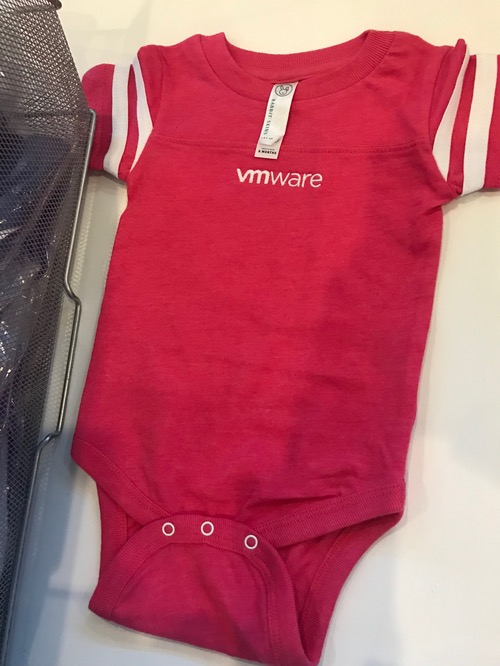 ---
Now entering its fifth year, the 2020 Vision Executive Summit is an exclusive meeting of global CSP executives focused on navigating the disruptive forces at work in telecom today. Join us in Lisbon on December 4-6 to meet with fellow experts as we define the future of next-gen communications and how to make it profitable.
---
The possible shift in service provider attitudes is coming as VMware gets its act together toward the market. Roseboro says that at her first VMworld, about three years ago, "they barely had a presence in telco. They were talking about it, but didn't have a solid proposition for the network side of the house. They were at service providers on the IT side, but that's no different than a bank or manufacturing."
Since then, VMware has made considerable progress, says Roseboro (although VMware CEO Pat Gelsinger said at the conference keynote that the company has barely cracked the network side of the telco house). A big part of that progress is attributable to the VMware telco leadership team, particularly Shekar Ayyar, executive vice president and general manager of the company's Telco NFV Group; Gabriele Di Piazza, VP products & solutions, telco NFV; and Suzanne McCormac, director, global market development, Telco NFV Group. Also, VMware is partnering with companies, including Dell EMC (a sister company to VMware in the Dell Technologies federation of companies), that are similarly working to crack the network side of the telco market.
And the industry is changing. "There are more people now willing to try virtualization. The trials are done, it works, but now can it work at scale? That's what we're trying to get to," she says.
Additionally, very importantly, VMware bought its way into the telco market with its acquisition of emerging SD-WAN vendor VeloCloud. Gelsinger said at his keynote Monday that SD-WAN is the hottest product in Dell's portfolio, a statement that was much discussed by conference attendees. (See VeloCloud 'Pours Gas' on VMware's Carrier Ambitions.)
One big weakness for VMware in the telco market is that they just don't have the reputation they have in IT. Winning key customers such as Vodafone helps build credibility, and AT&T presented to journalists and analysts at the conference. Still, Roseboro noted an absence of telcos speaking at keynotes and making prominent presentations, although she added that the Las Vegas VMworld is more of an enterprise conference, and she expects service providers to be more visible at VMworld in Barcelona. (See VMware Takes NFV to the Edge.)
Another potential weakness for VMware: It's still viewed as an outsider in open source.
VMware made a point of saying they see service providers not just as customers, but also as partners selling to the enterprise. Roseboro is skeptical. "I've heard about that for ten years. There's nothing new under the sun," she said. The big question will be if enterprises want to partner with service providers on anything other than connectivity.
Related posts:
PARTNER PERSPECTIVES
- content from our sponsors
GUEST PERSPECTIVES
- curated contributions