VMware Flies to Public Cloud With CloudHealth Acquisition

Comment (1)
LAS VEGAS -- VMworld -- VMware's acquisition of emerging vendor CloudHealth will provide managed service providers (MSPs) with visibility into workloads running on public clouds, complementing VMware's existing capabilities in private and hybrid cloud.
VMware Inc. (NYSE: VMW) announced its intent to acquire CloudHealth Monday. CloudHealth bills itself as a platform for MSPs and enterprises to help analyze and manage multicloud costs, usage, security and performance from one location. But it's the public cloud and MSP elements of CloudHealth's portfolio that pique VMworld's interest, Milin Desai, VMware general manager, cloud services, tells Light Reading. (See VMware Buys CloudHealth for Multicloud Ops.)
CloudHealth supports Amazon Web Services Inc. , Microsoft Corp. (Nasdaq: MSFT), Google Cloud and VMware with its CloudHealth Cloud Management Platform, with customers including born-in-the-cloud companies, legacy enterprises and MSPs.
"The focus for CloudHealth is that the public cloud would bring a set of challenges the likes of which we have not seen," Desai says. "We have essentially democratized the entry point for end users."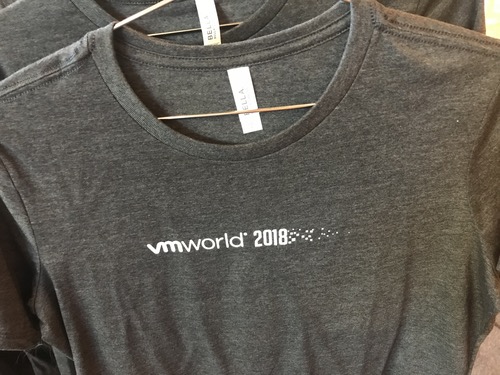 ---
Now entering its fifth year, the 2020 Vision Executive Summit is an exclusive meeting of global CSP executives focused on navigating the disruptive forces at work in telecom today. Join us in Lisbon on December 4-6 to meet with fellow experts as we define the future of next-gen communications and how to make it profitable.
---
VMware and other enterprise infrastructure vendors -- like Cisco Systems Inc. (Nasdaq: CSCO), VMware sister company Dell EMC , and Hewlett Packard Enterprise -- all talk about the multicloud, hybrid cloud, and hybrid IT. When they do, they talk about enterprises having six to nine major public cloud providers.
But the problem is orders of magnitude more complicated. Big enterprises have thousands of teams, all signing up for multiple cloud services independently of each other. Enterprises aren't just managing six to nine public clouds, they're managing thousands of relationships and connections, which need to be secured, paid for, optimized and made compliant. It's a hairy data problem, Desai says.
Line of business users and developers are moving as fast as they can to get their jobs done, and they don't stop to think about controlling costs, compliance, and rightsizing resources. That's where CloudHealth helps, Desai says.
"Your line of business and your developers are like race car drivers. They're running as fast as possible and their goal is to win," Desai says. "The VMware cloud and resources is like the pit crew and crew chief."
CloudHealth helps MSPs work with enterprises to be sure they're not over-provisioning cloud resources -- buying and paying for more than they need. CloudHealth helps organizations set the right policies, and manage user access to data and resources, Desai says. It helps ensure security and regulatory compliance.
CloudHealth complements VMware's core vSphere business, which provides visibility into private clouds, and Wavefront, which provides visibility into applications. (See VMware Buys Wavefront for Cloud App Management .)
MSPs can use CloudHealth as a platform to deliver services on AWS, Azure or Google Cloud, with a common billing platform. "It's a nice way for MSPs to deliver value to their customers," Desai says.
The CloudHealth acquisition is VMware's second MSP cloud push in less than a week. On Friday, VMware enhanced its VMware Cloud Provider program with additional tools for MSPs and telcos to manage multicloud infrastructure for enterprises. (See VMware Wants You – Yes, You! – as a Cloud Provider.)
CloudHealth has more than 250 employees, including the top management team, who will be coming on board VMware. The group will be kept intact, reporting to Raghu Raghuram, VMware's chief operating officer for products and services.
Reuters reported the value of VMware's CloudHealth acquisition at $500 million, though VMware declined to comment.
CloudHealth is a key element in VMware's mission to deliver cloud-agnostic multicloud solutions to organizations.
"If you want to go to the public cloud, we're there with you," Desai said. "If you want to build a hybrid cloud, we're there with you." Likewise, VMware supports on-premises applications as well. "Our mission is to give you value wherever the application may land," Desai said.
During Monday's keynote, VMware CEO Pat Gelsinger said VMware will deliver CloudHealth as a VMware branded service, but a VMware spokesperson said no decision has been made on branding or delivery.
Related posts:
— Mitch Wagner




Executive Editor, Light Reading