VMware Challenges Cisco With AWS & Microsoft Pacts

Comment (0)
LAS VEGAS -- VMworld -- VMware is making things hotter for Cisco, extending NSX networks across private clouds, Amazon Web Services and Microsoft Azure, as well as partnering with Cisco rival Arista for switch interoperability.
Building on the Virtual Cloud Network architecture VMware Inc. (NYSE: VMW) debuted in May, the vendor launched NSX-T Data Center 2.3 on Monday, extending multi-cloud networking and security capabilities to Amazon Web Services Inc. , Microsoft Azure and on-premises environments. The new version supports bare metal hosts; hypervisors, including Linux workloads running on bare metal servers; and containers running on bare metal servers without a hypervisor. (See VMware Takes On Cisco & Juniper With Network Vision.)
The NSX extensions are the latest in a series of launches VMware has made in the run-up to VMworld, strengthening its cloud portfolio while taking jabs at Cisco Systems Inc. (Nasdaq: CSCO).
Two weeks ago, VMware debuted a strategy it calls Microsegmentation 2.0, extending its architecture for setting virtual machine policy to applications. Microsegmentation 2.0 is similar to Cisco's intent-based networking architecture, but VMware says it's positioned to do it better. (See How VMware Plans to Put the Screws on Cisco.)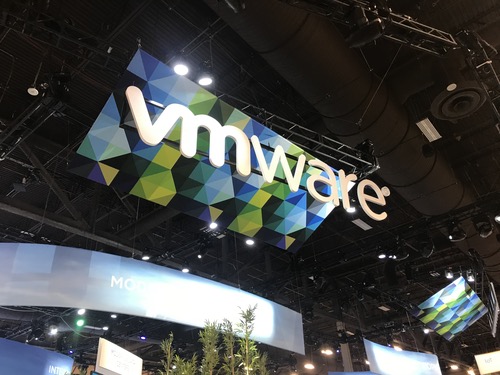 ---
Now entering its fifth year, the 2020 Vision Executive Summit is an exclusive meeting of global CSP executives focused on navigating the disruptive forces at work in telecom today. Join us in Lisbon on December 4-6 to meet with fellow experts as we define the future of next-gen communications and how to make it profitable.
---
Last week VMware extended its VMware Cloud partner program with new tools to enable telcos and managed service providers to help enterprises build and manage hybrid clouds, integrating with AWS. VMware and AWS have a two-year partnership, although previously they were blood enemies. (See VMware Wants You – Yes, You! – as a Cloud Provider and Enemies No More: Amazon & VMware Partner on Cloud.)
And yesterday, VMware cut the startup costs of launching vSphere workloads on AWS by 50%. (See VMware Slashes Costs for vSphere on AWS.)
As for Arista and VMware, the two companies will provide interoperability between Arista's CloudVision network management toolset and VMware NSX. NSX users will be able to enforce security policies natively on Arista switches across the multi-cloud enterprise, extending security policies across virtual and physical workloads.
Arista is turning up the heat against Cisco in the data center -- a long-time stronghold for Cisco -- as Arista is thriving providing high-powered data center switches, and recently launched a plan to extend to the campus. Arista acquired WiFi networking specialist Mojo Networks to bolster its campus networking plans and cut a big check to settle messy litigation with Cisco, while topping a $2 billion run rate.(See Arista Finds Its Campus Mojo, Arista Shelling Out $400M to Settle Cisco Litigation and Arista Weaves Security Blanket Over Data Center, Campus and Cloud.)
Related posts:
— Mitch Wagner




Executive Editor, Light Reading