CenturyLink's Feger: Automation Sets You Free

Comment (0)
AUSTIN, Texas -- Big Communications Event -- Network automation frees up your best people from mundane network operations, and lets them work on the most challenging technical and business problems instead, says James Feger, CenturyLink's vice president of network virtualization.
The switch to automation is essential for service providers to deliver the agility needed to meet customer demand, CenturyLink Inc. (NYSE: CTL)'s Feger said in a keynote at last week's Big Communications Event.
Automation needs to be built into the network, and not added as an afterthought, Feger said.
CenturyLink is already managing a big operation -- it has $24 billion revenue for calendar 2017, with 52,500 employees globally, 450,000 route miles of fiber globally, and service in more than 60 countries, Feger said.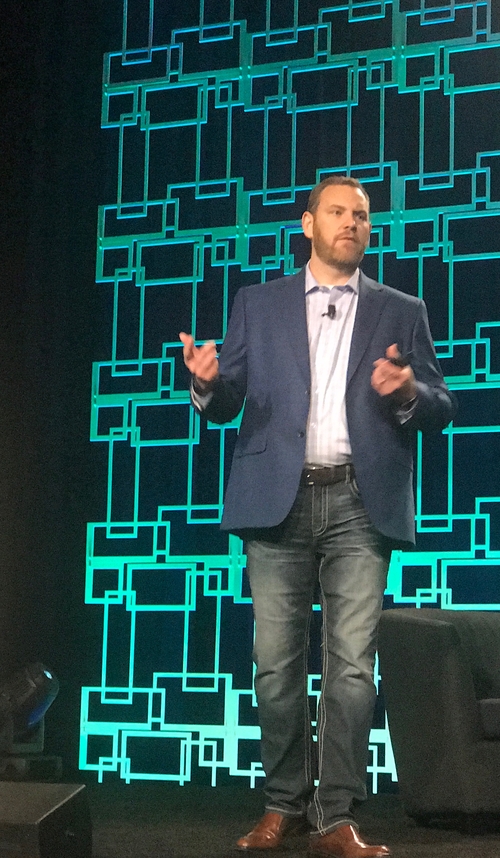 ---
Want to know more about the cloud? Visit the Light Reading Enterprise Cloud channel.
---
And complexity is on the rise, for CenturyLink and all operators. By 2020, 25 billion intelligent systems and 4 billion people will be connected globally, driven by emerging technologies such as drones, the Internet of Things, machine learning, big data and virtualization, Feger said.
Traditional telecom networks just aren't built to handle that demand.
The traditional view of telecom networks is that they're organized by technology domain, with teams of experts focused on transport, IP, servers and operating systems, and so on. And operations are supported by big systems, one each for ticketing, alarms and so forth, Feger says.
The reality is different. Network operators need to manage multiple provisioning systems, configuration and inventory tools. "The operations teams have become quite skilled about working around the things the design team drops in their laps," Feger said.
Most succinct summary of how #automation benefits carriers: it lets you put the best people on the most challenging problems. @JamesFeger #BCE2018

— Phil Harvey (@futurephil) May 16, 2018
That's where so-called "shadow IT" comes from -- people bring in external tools to get their jobs done without the sanction of the company's official IT department.
Operations tools work, but they don't take the big picture into account, and the customer isn't served as well as they should be, Feger says.
To meet changing network needs, infrastructure needs to fundamentally change, Feger said. "It's not just dropping in new boxes. It's not just decoupling software from boxes. It's a fundamental shift in the way we take advantage of analytics and telemetry," he said.
Network designers must build telemetry into the design -- not as an afterthought.
And they need to find the drivers of shadow IT. Network operators didn't bring in outside, unsanctioned technology "because they were bored," Feger said. "They did it because they had a need and they weren't being served."
Operations knows what their challenges are and the reason for their homegrown tools; network designers can eliminate the need for shadow IT by involving ops in development -- although not necessarily by implementing DevOps, Feger said.
Next Page: "Don't be afraid to let software make decisions."
PARTNER PERSPECTIVES
- content from our sponsors
GUEST PERSPECTIVES
- curated contributions