The Open Source Revolution Is Over – the Revolutionaries Won
The Open Source Revolution Is Over – the Revolutionaries Won
Microsoft's $7.5 billion GitHub acquisition and IBM's $34 billion purchase of Red Hat mark the final end of open source's outlaw period. Light Reading looks at how open source went mainstream, and what the revolution means for business.


What happens when the revolutionaries win? After they've stormed the castle, tried on the king's clothes, slept in his bed and drunk the royal wine, then what?
They have to figure out how to actually run things.
The open source revolutionaries stormed the castle recently with two monumental business deals: Microsoft Corp. (Nasdaq: MSFT)'s closing its $7.5 billion GitHub acquisition, and the announcement that IBM Corp. (NYSE: IBM) plans to acquire Red Hat Inc. (NYSE: RHT) for a staggering $34 billion. (See Microsoft Completes $7.5B GitHub Acquisition and IBM-Red Hat: A Crazy Plan That Might Work.)
But truly the revolution ended before then. Open source is now a mainstream way of working, for both communications service providers and enterprises.
How did we get here, and where do we go from here? To answer those questions, Light Reading talked with about a dozen open source leaders over the past few months, in enterprises, cloud providers, and communications service providers.
Over the next few weeks, we'll bring you stories about the different business models that open source has created, and the different ways that organizations use open source. We'll talk about making the transition to open source. We'll talk about what some see as a devil's bargain -- the transition between free software and open source software, and why that seemingly subtle distinction is a big deal. And we'll talk about a dark side of open source; recent allegations of abuse that resulted in Linux creator Linus Torvalds temporarily quitting his position of leadership in developing the operating system kernel.
Linux Foundation Executive Director Jim Zemlin sees multiple factors contributing to the ascent of the new paradigm. Open source won the support of mainstream technology leaders such as IBM and Oracle Corp. (Nasdaq: ORCL); Linux became a standard server OS; and Linux was embraced by non-technology companies such as Toyota, financial services companies and entertainment companies, as well as telcos such as AT&T. (See Linux Foundation, AT&T Launch Akraino, Oh the Humanity! AT&T's Airship Open Infrastructure Project Takes Off and DANOS Fuels AT&T's White Box Binge .)
Google (Nasdaq: GOOG) was a huge driver, Zemlin says. "Google effectively leveraged open source, specifically Android, to become the largest operating system in the world," he said. The open source Android operating system achieved dominance for mobile handsets.
Figure 1: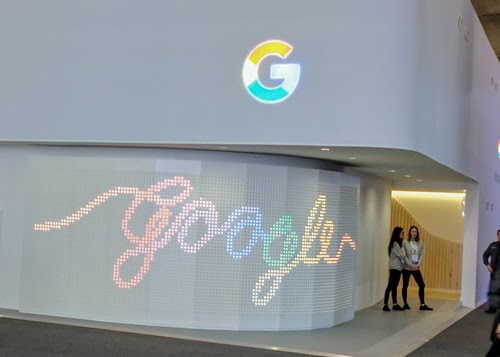 Subscribe and receive the latest news from the industry.
Join 62,000+ members. Yes it's completely free.
You May Also Like
---