During CenturyLink's second-quarter earnings call in August, President and CEO Jeff Storey provided an update on the company's integration efforts associated with the acquisition of Level 3. He also talked about how the company is transforming to increase efficiency beyond the merger cost synergies: "Integration is about bringing the two companies together. Transformation is about enhancing our business for effectiveness, cost efficiency, and customer experience to move us to where we want to be as a company." (See the Seeking Alpha transcript.)
To find out more, we spoke with two of CenturyLink's operations executives: Krista Lester, VP Operations Planning & Strategy; and Shawn Draper, VP IT Network Service Fulfillment, Engineering & Field Services.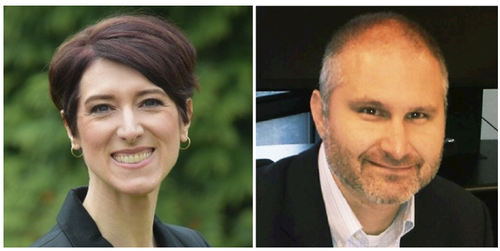 There are four main planks to CenturyLink's operations transformation: increasing the visibility into its network; delivering business-owned automation; encouraging a lean mindset; and skills transformation.
Improving network visibility
With the recent merger of CenturyLink and Level 3, the enlarged organization has increased in complexity; that applies to its network and associated OSS as well. In order to better manage this complexity, CenturyLink is layering federation tools on top of its existing systems. The pace of change of enterprise telecom is too fast to have the luxury of building a new OSS stack from scratch or to undertake signification consolidation and migration efforts. The first phases of federation efforts mainly deal with the customer- and sales-facing systems (quoting, order entry, order status) as well as inventory management and ticketing. Federation allows the organization to move towards a common sales ecosystem (based on Salesforce) and standard portals that give the customer greater visibility into their "journey" -- order status updates, trouble ticket updates, and so on.
On the inventory side, CenturyLink has inherited a number of silo-specific inventory systems over the years through its history of acquisitions. The operator's federated inventory efforts will allow it to link between the various subsystems and correlate issues that span across domain, vendor or system silos. This holistic view of inventory is invaluable to the activation, provisioning, assurance, network planning and field operations teams, as well as the sales organization, which is now better able to understand what services can be delivered to potential customers based on existing combined infrastructure.
Business-owned automation
CenturyLink's automation strategy accepts that there are benefits in a certain degree of centralization with the creation of centers of excellence in areas such as robotic process automation (RPA), digital collaboration (for example, automated email updates during a customer order or repair process), mobility and analytics. However, this is balanced with empowering the business units to take ownership of their own automation rather than having it imposed by a central authority. The business units receive training from the centers of excellence and then incorporate their experiences from real world implementations in day-to-day operations. CenturyLink's approach of utilizing the expertise within its operations teams to develop their own automation tools is well aligned with the DevOps concept which many organizations are striving towards in their IT operations.
---
How will service providers enable automated and efficient network operations to support NFV & SDN? Find the answers at Light Reading's Software-Defined Operations & the Autonomous Network event in London, November 7-8. Take advantage of this opportunity to learn from and network with industry experts – communications service providers get in free!
---
Lean Mindset
As part of CenturyLink's "Lean Mindset" initiative, the company is making an ongoing investment in "Lean" training and practices at all levels to maximize customer value and reduce waste. The Haslam College of Business at the University of Tennessee is a key training partner. Here, CenturyLink employees study the Lean Applied to Business Process program. The course applies the principles of continuous improvement to the administrative, service and transactional processes that make organizations run.
Skills transformation
As CenturyLink increasingly automates its operations, the work that remains for humans will need a higher level of problem-solving expertise. CenturyLink is actively training its operations staff today to take advantage of tools such as RPA and data analytics, while simultaneously empowering them to adopt a problem-solving mindset to meet the long-term requirements of the business.
A key element is giving visibility to operations staff regarding the activities taking place elsewhere in the organization, either upstream or downstream of their role, so they can better understand changes that might impact their role and how best to prepare for them.
Network reliability
Lester and Draper also talked about CenturyLink's initiatives to boost network reliability and value. A key part of that is the company's network expansion program, enabling it to bring more off-net traffic onto its own network. CenturyLink is also embracing NETCONF/YANG as a way to make device configuration more programmatic. The company has put tooling in place to audit the 35 million lines of configuration code across its network and quarantine changes if they look anomalous, so they can be checked before they have a potentially negative impact on customer services.
CenturyLink is also looking to increase the proactive resolution of network issues rather than the traditional reactive fire-fighting. Key to this is enhanced monitoring capability that the company has put in place along with the increasing use of predictive analytics and AI/machine learning for change management and proactive alarms. For example, CenturyLink is now using weather reports to predict where it may experience potential problems with outside plant so that it can take proactive measures to mitigate any service impact in advance.
— James Crawshaw, Senior Analyst, Heavy Reading