With its $34 billion Red Hat acquisition, IBM is making a bold move to set a path for itself that's different from other hypercloud players.
In American football terms, it's a "hail mary" -- a long pass made in a desperate, and usually unsuccessful, attempt to score late in the game. (See IBM Buying Red Hat for $34B, Turning Cloud Upside Down.)
With the Red Hat Inc. (NYSE: RHT) acquisition, IBM Corp. (NYSE: IBM) abandons its unsuccessful strategy of being a public cloud trying to compete with Amazon, Microsoft and Google. (See Cloud Spending Growth Slows, While Big Providers Squeeze Little Guys Even Harder.)
IBM positions itself instead as a hybrid cloud platform, a trusted partner to help enterprises integrate their on-premises IT with the new era of the cloud containers and AI.
It's a great idea, articulated by IBM leadership several times since the two companies announced their surprise engagement Sunday afternoon. And IBM was talking up that strategy even before the merger announcement. (See Is IBM Late to the Multicloud Party?)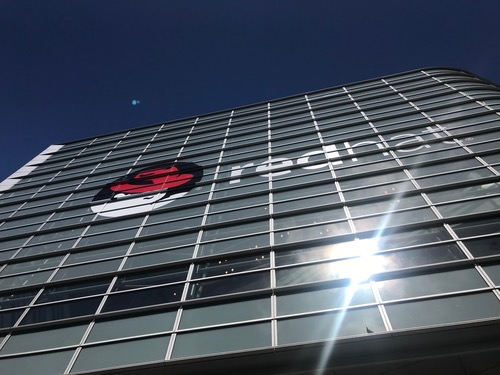 ---
Now entering its fifth year, the 2020 Vision Executive Summit is an exclusive meeting of global CSP executives focused on navigating the disruptive forces at work in telecom today. Join us in Lisbon on December 4-6 to meet with fellow experts as we define the future of next-gen communications and how to make it profitable.
---
However, Amazon, Google and especially Microsoft are also playing the hybrid, enterprise cloud game, as are Dell and VMware. So IBM isn't unique there. (See VMware & Amazon Grow Hybrid Tie-Up to 'Very Large Scale', Google Debuts On-Prem Kubernetes Server and Dell CTO: Public Cloud Is 'Way More Expensive Than Buying From Us'.)
And, furthermore, it's unclear why IBM needed to pay a staggering premium for Red Hat to change its strategy. Red Hat has strong technology, but so does IBM.
What Red Hat has that IBM lacks is agility, reflected in the two companies' respective growth rates. Red Hat is growing at a healthy clip, while IBM revenues are stagnating. (See Is IBM Overpaying for Red Hat?)
But Red Hat's agility may not help IBM. When a big, slow-moving company acquires a smaller, agile business, it's much easier for the big business to slow down the smaller acquisition than it is for the company being acquired to infuse its new parent with new life.
"My view is that IBM management has run out of steam with all marketing and buzz around 'strategic imperatives' -- an IBM marketing term highlighting all new technologies, such as cloud, AI, and blockchain," says Saurabh Sharma, Ovum Ltd. principal analyst for infrastructure solutions, in an email to Light Reading. "IBM Watson, IBM's flagship AI platform, is not delivering the kind of growth IBM leadership has expected and so they decided to pivot to hybrid cloud opportunity and Red Hat was the only one IBM could buy." (See Is IBM's Watson Overhyped & Soon to Be Outdone?)
"Color me more than a little skeptical," about the acquisition, says Roz Roseboro, Heavy Reading principal analyst for cloud infrastructure and management. "I worry about the culture fit. These two companies couldn't be any more opposite. The chances that Red Hat's DNA takes hold in a company as old and large as IBM are slim."
She continues, "IBM gets some halo effect from Red Hat and Red Hat gets the IBM machine behind them -- although I'm not convinced that's a good thing." Roseboro's impression of Red Hat is that "they have been humming along quite nicely;" although she does hear occasional grumbling about the company, she attributes that to sour grapes.
The differences between the two companies are stark, Sharma says.
"IBM and Red Hat are two different types of software vendors. IBM sells to CIOs and high-level IT directors." Red Hat, on the other hand, "relies on developers and hands-on technologists for its business," as a by-product of its open source focus.
"Red Hat is agile and has a good run in terms of revenue growth. It grew 20% and 21% respectively for financial years 2017 and 2018. IBM has had 20 straight quarters of revenue decline, and then some feeble growth for two quarters. The most recent quarterly results for IBM were below expectations." (See IBM Is Losing the Cloud Race.)
Next page: IBM will kill Red Hat's culture