Red Hat Pushes Serverless, Locks Horns With Amazon & Google
SAN FRANCISCO -- Red Hat Summit -- Red Hat is pushing its support for serverless computing, streamlining application development and calling out Amazon and Google as competitive targets, the company said Wednesday.
Serverless, also known as function-as-a-service, extends virtualization beyond containers, to automate compute, storage and networking. Developers do not need to control those resources manually, and can instead focus on application functionality. "Serverless" is a figure of speech; the applications still need servers, but developers can ignore provisioning them.
Amazon Web Services Inc. pioneered serverless with its Lambda service, and Google (Nasdaq: GOOG) also has an implementation. Now, Red Hat is consolidating its various serverless initiatives around OpenShift Cloud Functions, on its OpenShift Kubernetes cloud platform, which runs both on-premises and on public clouds. The OpenShift serverless is based on the Apache OpenWhisk project, an open source serverless implementation pioneered by IBM Corp. (NYSE: IBM).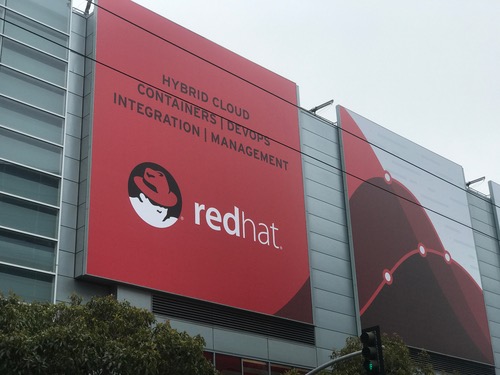 ---
Boost your knowledge of cloud-native software and innovations driving data center transformations! Join us in Austin at the fifth annual Big Communications Event May 14-16. The event is free for communications service providers -- secure your seat today!
---
"You can run OpenShift cloud functions anywhere you can run Kubernetes and OpenShift, which is pretty much everywhere," Rich Sharples, Red Hat's senior director of product management, tells Light Reading. "That's different from Amazon and Google cloud functions, which can only run on Amazon or Google cloud."
Red Hat announced OpenShift partnerships with Microsoft and IBM this week, bridging those companies' public clouds and on-premises private clouds. Moreover, OpenShift runs on Amazon and Google as well, making Red Hat partners with those companies as well as competitors. (See Red Hat Partners With Microsoft & IBM for Hybrid Cloud Power.)
In addition to streamlining development, serverless will allow enterprises to pay for cloud facilities they use, rather than paying for idle time to ensure sufficient capacity, as with traditional cloud services, Sharples says.
Serverless support is another step Red Hat is taking to streamline application development and operations. The company announced automation tools this week for ongoing operations of cloud applications. (See Red Hat Beefs Up OpenShift Automation, Based on CoreOS Acquisition.)
Related posts:
— Mitch Wagner




Executive Editor, Light Reading
PARTNER PERSPECTIVES
- content from our sponsors