SAN FRANCISCO -- Google Cloud Next -- Google is looking to extend its cloud empire with a Kubernetes server designed to be deployed by enterprises on-premises or at the network edge.
"We're bringing the cloud to you and ending the false dichotomy between on-premise and in the cloud," Urs Hölzle, Google (Nasdaq: GOOG) senior vice president for techical infrastructure, said at a Tuesday morning keynote at Google's annual cloud conference.
GKE On-Prem provides managed Kubernetes that runs inside the data center, with the same look and feel as the Google Container Engine (GKE), Google's Kubernetes platform, running on the public cloud. (See Google Revs Container Engine for Security & Enterprise Apps.)
"You can deploy and manage the same application using a single tool on-premises, with your own servers and managed through a browser," Hölzle said. And those same tools would be used on the Google cloud to manage applications there -- possibly the same applications that are also running on-premises. "And either way, managing or monitoring the application is the same as on GCP, so you have a single, consistent unified way to do your job." IT staff doesn't need separate teams and training for on-premises and cloud apps.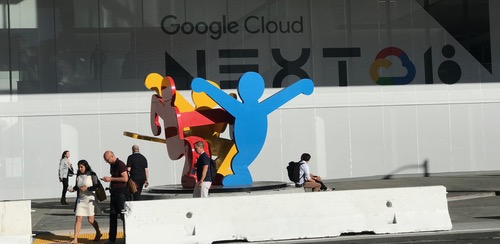 ---
Now entering its fifth year, the 2020 Vision Executive Summit is an exclusive meeting of global CSP executives focused on navigating the disruptive forces at work in telecom today. Join us in Lisbon on December 4-6 to meet with fellow experts as we define the future of next-gen communications and how to make it profitable.
---
Additionally, enterprises can use the GCP Marketplace to find containerized apps, including license commercial Kubernetes applications both in the cloud and on-premises.
The major public cloud providers are all pursuing hybrid strategies, because -- at least for now -- enterprises have strategic investments in on-premises compute that aren't going anywhere. Amazon Web Services last week extended its EC2 compute services to run on Snowball, an on-premises server that previously ran local storage for AWS cloud users. Microsoft has a head start on on-premises computing, with its long history of Exchange and Windows, and it provides Azure Stack to run the Azure cloud stack on-premises. And IBM is making the opposite journey, starting with literally a century of on-premises enterprise business and extending that legacy to the cloud. (See AWS Boosts 'Snowball' Edge Device & EC2.)
Enterprise vendors, meanwhile, are extending to the public cloud, including Cisco, Dell and its VMware business, as well as Hewlett Packard Enterprise. These companies are partnering by extending their software to public clouds, particularly Amazon and Azure. (See VMware & Amazon Grow Hybrid Tie-Up to 'Very Large Scale' and HPE to Acquire Plexxi for Hybrid Cloud Infrastructure Muscle.)
Related posts:
— Mitch Wagner




Executive Editor, Light Reading