Dish looks to undermine T-Mobile's 5G spectrum aspirations
Dish looks to undermine T-Mobile's 5G spectrum aspirations
'This transaction threatens wireless competition,' Dish said of T-Mobile's deal to purchase more 600MHz spectrum from Columbia Capital and Comcast. Thus, the squabbling between the companies continues – but the stakes appear higher than ever.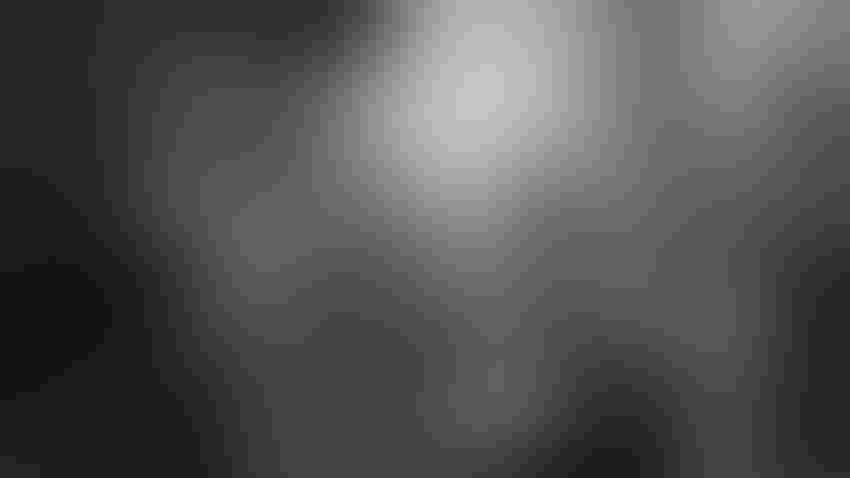 MWC 2023 attendee plays a VR racing simulator at the T-Mobile booth on the MWC show floor in Las Vegas.
(Source: Phil Harvey)
T-Mobile is hoping to significantly improve the depth and reach of its lowband 5G network. But Dish Network is looking to block that move.
Dish's latest attack against T-Mobile comes at the same time that Dish is loading its new Boost Infinite customers onto T-Mobile's network. Dish also remains in negotiations with T-Mobile to buy some of the operator's 800MHz spectrum licenses.
And all of those recent events partly stem from the 2019 agreement among Dish, T-Mobile and the US Department of Justice (DoJ) that ultimately paved the way for T-Mobile to close its $26 billion purchase of Sprint. That transaction – made possible by Dish's support of it – has proven transformative to T-Mobile, helping the operator dramatically expand its 5G network in a way that has galvanized its growth in the US wireless industry. It also positioned Dish to build its 5G open RAN network.
Regardless, Dish doesn't appear to be terribly interested in smoothing over its relationship with T-Mobile. "This transaction threatens wireless competition and implicates material questions for FCC public policy," Dish told the FCC in a recent filing, pointing to T-Mobile's recent deals to purchase more lowband 600MHz spectrum from Columbia Capital and Comcast.
Continued Dish: "The Commission should suspend review of this transaction, or at least condition the transaction, to offset the harms to competition and consumers."
T-Mobile's spectrum hunger
T-Mobile, for its part, continues to look to add to its massive spectrum war chest as it builds out its 5G network and gains more customers.
In recent years T-Mobile has snapped up all kinds of spectrum, from $10 billion worth of C-band spectrum it bought in an FCC auction in 2021 to the $3 billion it spent on 3.45GHz licenses in another FCC auction that ended in 2022.
Separately, T-Mobile has also pursued spectrum on the so-called "secondary" market (transactions outside FCC auctions). Last year the company said it would pay Columbia Capital $3.5 billion for 600MHz spectrum licenses covering around 100 million people in major markets like Boston and Los Angeles. And then last month T-Mobile announced a separate agreement with Comcast to purchase some – or potentially all – of Comcast's 600MHz spectrum holdings in a deal worth up to $3.3 billion.
T-Mobile's voracious appetite for spectrum has sparked alarm among its competitors. "T-Mobile controls a grossly outsized portion of the midband spectrum needed to fuel the 5G revolution," AT&T told the FCC after T-Mobile spent $304 million on more 2.5GHz licenses in an FCC auction that ended last year.
Importantly, AT&T's complaint appears to have struck a chord with regulators at the FCC, who last month opened a proceeding into whether they should update the nation's spectrum screen. The FCC first introduced its spectrum screen in 2004 in order to prevent wireless network operators from gobbling up all the market's available spectrum, thereby blocking rivals from acquiring it.
According to Dish's latest complaint against T-Mobile, its plans to purchase 600MHz licenses from Columbia Capital and Comcast would clearly trigger that screen. "If the Commission allows both transactions to proceed without change, T-Mobile would have five blocks of 600MHz spectrum (or over 71% of the band) in seven of these 10 PEAs," Dish told the FCC in a filing earlier this month.
PEAs are Partial Economic Areas, and are often the units used by the FCC to divvy up spectrum on a geographic basis. Dish told the FCC that there "appear" to be ten PEAs where Columbia Capital and Comcast both hold 600MHz licenses. Neither company's transaction with T-Mobile has been approved by the FCC.
"T-Mobile acquiring the spectrum at issue here (in markets where it already exceeds the spectrum screen) would thwart the Commission's goals of vibrant competition and the downward price pressure that competition delivers for the public," Dish argued.
An increasingly messy relationship
Dish arguably emerged as T-Mobile's white knight in 2019 when it agreed to take Sprint's place as the nation's fourth nationwide wireless network operator. That agreement gave regulators cover to approve T-Mobile's purchase of Sprint.
But since then the two companies have engaged in skirmishes in the realms of business, regulation and litigation.
In the business realm, Dish complained about T-Mobile's plan to shutter its 3G network. It then subsequently inked a new MVNO with T-Mobile. Now Dish is working to sell iPhones through Amazon that connect to its new 5G network, but in areas where it doesn't offer 5G, it's putting those customers onto T-Mobile's network.
Dish is also fighting T-Mobile in court. Most recently, the company urged a Washington, DC, judge to give it more time to round up the financing necessary to purchase roughly $3.6 billion worth of T-Mobile's 800MHz spectrum licenses. The DoJ agreed that Dish ought to have an extra seven months, rather than ten. Now all eyes are on Judge Timothy Kelly to see whether he agrees.
Finally, Dish and T-Mobile have sparred in the regulatory realm a number of times. For example, Dish first went after T-Mobile's 600MHz purchases earlier this year. And that came roughly two years after T-Mobile sought to strip Dish of its own 12GHz holdings.
Why it matters
While it might sound like trivial squabbling between guests on a Maury Povich TV show, the ultimate stakes in the battles between Dish and T-Mobile are high.
Spectrum is often described as the "lifeblood" of the wireless industry, and companies that are able to amass a definitive lead in spectrum ownership are much better positioned to outplay their competitors. That's because spectrum depth directly contributes to the speed and capacity of a wireless network.
Indeed, the relationship between spectrum and services is clearest in light of the fixed wireless access (FWA) efforts by T-Mobile, Verizon and – most recently – AT&T. The companies can only offer speedy FWA services to large numbers of customers in areas where they deploy midband spectrum like 2.5GHz, C-band and 3.45GHz.
Thus, if Dish is successful in getting the FCC to more carefully review T-Mobile's latest spectrum transactions, there's a possibility that the agency will limit the amount of spectrum T-Mobile can own. And in doing so, the agency could potentially release that spectrum to other players in the market – like Dish.
Finally, there's a chance that arguments over spectrum may shift dramatically in the future. That's because there is a noteworthy and growing push among regulators in the Biden administration to create spectrum sharing mechanisms. Meaning, there's a possibility that Dish and T-Mobile may ultimately be forced into some kind of spectrum sharing relationship.
Already Dish officials have signaled an interest in that kind of future. "I think you're going to start to see more of that sharing, because the capital costs are so great and if you can do that and build a better product I think the consumer wins," Dish's Charlie Ergen said in 2021.
Subscribe and receive the latest news from the industry.
Join 62,000+ members. Yes it's completely free.
You May Also Like
---