Dish's 5G gets serious with iPhone 15 campaign
Dish's 5G gets serious with iPhone 15 campaign
Dish hired a high-profile ad agency to develop a nationwide campaign for its Boost Infinite iPhone 15 promotion. The company also offered insights into its new distribution deal with Amazon.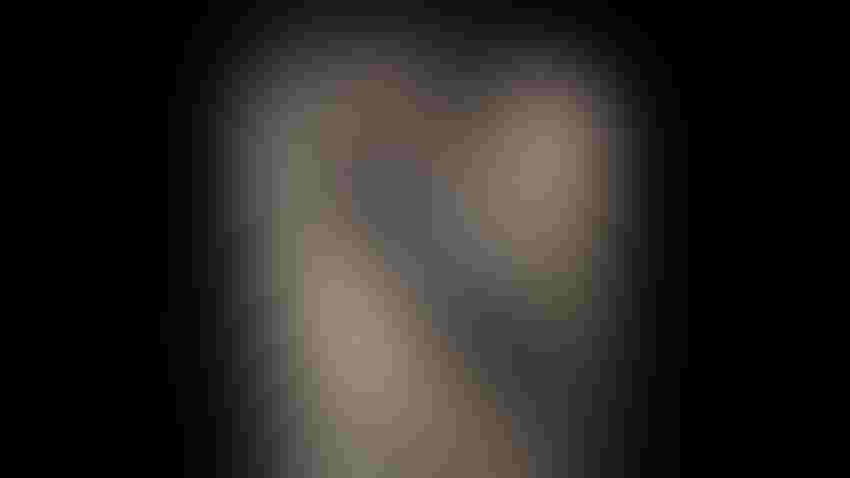 Apple recently released the iPhone 15.
(Source: Apple)
Dish Network appears to be going big with its new iPhone 15 promotion, having launched a new nationwide advertising campaign to encourage prospective customers to "transcend to a wireless utopia."
As noted by Adweek, Dish hired advertising company Grey New York to develop its new ad campaign. "Boost Infinite represents a different kind of phone plan where there are no sacrifices and no tradeoffs – a fantasy that's been brought into existence. In this world of wireless the way it should be is a world free of complications, full of infinite possibilities and unlimited joy. The campaign serves as an invitation to sign up and experience the wireless utopia that is Boost Infinite," said Grey's Brent Singer in a statement, according to Adweek.
The publication noted that Grey won Dish's business "following a competitive pitch over the summer that involved other high-profile agencies." The company's ad campaign kicked off last week with its "Garden" TV ad running during the Thursday night NFL game livestreamed on Amazon Prime Video.
A variety of Dish executives cheered the new campaign on social media. "Tonight I got to watch this premiere on Thursday Night Football," wrote Dish's Dustin Evans, GM of the company's Boost Infinite marketing, on LinkedIn. "To many this was probably just a new beautiful commercial, but to me this was the culmination of a lot of hard work from a group of people who wanted to introduce the country to a new world of wireless."
According to LinkedIn, Jonathan Sipling is the CMO of Dish's wireless business. He recently joined the company following marketing positions at Amazon, Wayfair and Elevate Brands.
Dish last month launched a new $60 per month service plan for iPhone 15 customers. Importantly, Dish's offer does not require customers to trade in an existing device – meaning that Dish won't offset the cost of a $1,000 iPhone 15 with a customer's trade-in.
According to a recent report from the financial analysts at MoffettNathanson, Dish's Boost Infinite iPhone 15 promotion is "arguably the richest (or at least costliest) in the industry." 
Boost Infinite costs around $25 per month for customers who don't get a new iPhone.
A 'smart network' from Amazon
Dish officials also said Amazon will sell its $60 per month iPhone plan. Amazon sells a variety of prepaid services from the likes of Verizon, Mint Mobile and others, but in July it entered the postpaid side of the wireless business with Dish's Boost Infinite.
Now, Amazon is promoting Dish's new $60 per month "Infinite Access for iPhone" plan. According to Amazon's site, eligible customers can sign up for the plan via Amazon's Prime e-commerce operation, and can get their phone the next day through Amazon's Prime shipping service. And then every year thereafter, they can upgrade to a new phone through the mail – all without a visit to a retail store.
There are also a few interesting tidbits about Dish's 5G network rollout plan on Amazon's site. For example, Dish plans to expand its Boost Infinite service to customers in a number of new cities over the next several months including Denver, Phoenix and Detroit in October, Miami in November, and San Francisco in December. In early 2024, Boost Infinite will expand into Boston, Los Angeles and San Diego. 
According to Amazon's site, customers in cities that are not covered by Dish's network will be loaded onto T-Mobile's network instead. That's interesting considering Dish promised to pay AT&T at least $5 billion over 10 years under their 2021 network services agreement.
A Dish official confirmed to Light Reading that the company's Boost Infinite expansion plans are tied to the company's efforts to introduce Voice over 5G New Radio (VoNR) throughout its 5G network.
Amazon's site also outlines how Dish will leverage its new open RAN 5G network against its MVNO agreements with both T-Mobile and AT&T. "We've combined three of America's top 5G networks for unparalleled coverage," according to the site.
If customers stray outside of Dish's 5G coverage area, they will be "connected to one of our partner networks, ensuring nationwide coverage anywhere in the US."
In that respect, Dish appears to be offering a service similar to the one Google initially launched in 2015 with its Google Fi MVNO. That service promised seamless coverage across the T-Mobile, Sprint and UScellular networks. But following T-Mobile's acquisition of Sprint in 2020, the company confirmed to Cnet that it is now only using T-Mobile's network for its Google Fi MVNO.
Amazon's site also notes that Dish is running its 5G network through the Amazon Web Services (AWS) cloud. Broadly, Dish is hoping to position its new 5G network as a cheaper and more flexible option to the established 5G offerings from T-Mobile, Verizon and AT&T. Dish covers roughly 240 million people with its 5G network today, but is required to expand that coverage to much of the rest of the country by 2025.
Subscribe and receive the latest news from the industry.
Join 62,000+ members. Yes it's completely free.
You May Also Like
---