T-Mobile to buy up to $3.3B of Comcast's 600MHz spectrum
T-Mobile to buy up to $3.3B of Comcast's 600MHz spectrum
'We've never met spectrum we didn't like,' T-Mobile CEO Mike Sievert said just before T-Mobile agreed to purchase up to $3.3 billion worth of Comcast's spectrum.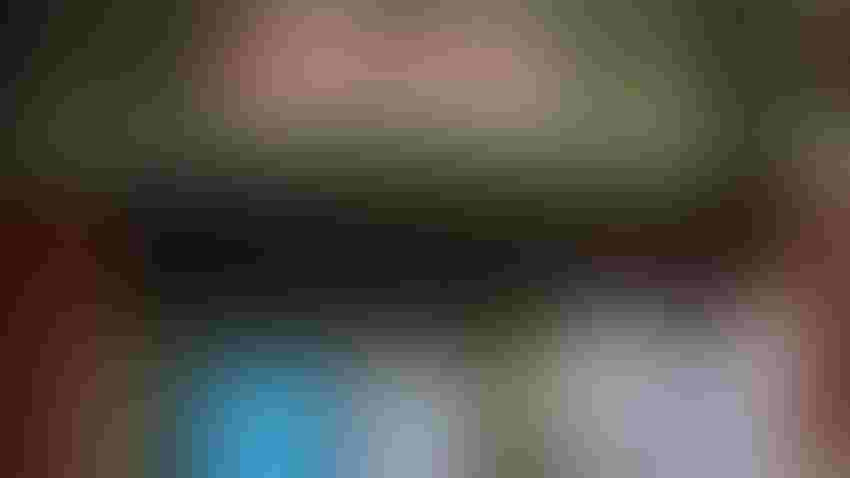 T-Mobile agreed to purchase some – or potentially all – of Comcast's 600MHz spectrum holdings. The deal's value sits between $1.2 billion and $3.3 billion, depending on how much spectrum T-Mobile ultimately walks away with.
The deal would represent a step back by Comcast from the mobile market. Selling its 600MHz spectrum would reduce Comcast's ability to operate its own wireless network. However, Comcast still owns spectrum in the 3.5GHz CBRS spectrum band, and has begun testing its own wireless network in that band in Philadelphia using equipment from Samsung.
"Our 5G network field tests with CBRS spectrum have exceeded our expectations and we've found the band to be highly efficient and a significant part of a 5G network. This strong CBRS spectrum performance has made us realize that we are unlikely to need the 600 MHz spectrum licenses that we currently hold to support our wireless customers. As a result, we recently entered into an agreement with T-Mobile in which it will lease and eventually purchase our licenses in the 600 MHz band," wrote Comcast's Tom Nagel, the company's SVP of wireless strategy, in a post to the company's site. "This new 5G network using CBRS spectrum is an exciting opportunity and is one that we could deploy to other markets where it makes good business sense."
For T-Mobile, the agreement would significantly expand its existing 600MHz operations. It also signals T-Mobile's seemingly endless appetite for spectrum, considering the company just a year ago announced it would pay Columbia Capital $3.5 billion for other 600MHz spectrum licenses covering around 100 million people in major markets like Boston and Los Angeles.
According to the financial analysts with New Street Research, the new transaction between T-Mobile and Comcast helps clarify the rising value of spectrum overall.
"If Comcast sells the entire portfolio, the price of $3.3 billion implies $2.21 per MHz-POP," the New Street analysts wrote in a note to investors shortly after T-Mobile disclosed the transaction. The per MHz-POP calculation is applied to most spectrum transactions and reflects the number of people covered compared with the amount of spectrum available, though it can be affected by a wide variety of factors.
"This is a 102 percent increase over what Comcast paid for the portfolio at auction. This compares to a 103 percent increase in the portfolio that Columbia Capital agreed to sell to T-Mobile in August of last year," the analysts wrote. Comcast won the 600MHz licenses in an FCC auction in 2017 for around $1.7 billion. "The Comcast transaction confirms that spectrum values have doubled in the six years since the auction."
The New Street analysts added that midband spectrum values have probably increased at an even bigger rate when compared with lowband spectrum like 600MHz.
The details
T-Mobile disclosed its new transaction with Comcast in an SEC filing. The company said that Comcast agreed to sell $1.2 billion worth of 600MHz spectrum licenses covering around 39 million people living in New York, New York; Orlando, Florida; Kansas City, Missouri; and other markets. Those markets are outside Comcast's cable footprint. However, Comcast said it might also sell spectrum licenses covering 110 million people in cities including Chicago, Illinois; San Francisco, California; Baltimore, Maryland; Boston, Massachusetts; Miami, Florida; Nashville, Tennessee; and other markets. Those markets are inside Comcast's cable footprint.
If Comcast eventually decides to sell those additional licenses, that would bump up the total value of the deal from $1.2 billion to $3.3 billion. Comcast must decide whether it wants to sell those additional licenses by 2027. The deal is scheduled to close in 2028.
"We are ... surprised that Comcast is unsure that they want to part with the spectrum in home markets at this stage," the New Street analysts wrote. "It suggests the utility they have found in their testing may be more compelling than we had assumed (this may sound counter-intuitive; after all, they are selling; but based on our starting point we thought they would have parted with the spectrum unconditionally rather than conditionally). At this stage, Comcast is not giving up any strategic value; they have locked in a price for the spectrum with a put option if they decide they don't need it; and they are collecting a small lease payment while they ponder the future."
While T-Mobile awaits Comcast's decision, it is leasing Comcast's spectrum for what New Street estimates to be around $50 million a year.
What it means for T-Mobile
T-Mobile's 5G network mainly works across its 2.5GHz and 600MHz spectrum holdings. The 600MHz portion covers wide geographic areas, while the 2.5GHz portion supports speedy connections transmitting lots of data. The more spectrum the company applies to its network, the more customers it can support with snappy connections.
"We think T-Mobile is aiming for 40MHz of 600MHz everywhere," the New Street analysts wrote. "Prior to this transaction they had 40MHz in 76 percent of markets (316 of 416 markets). Their shortfall was mostly in the top 50 markets. The Columbia Capital transaction mostly filled gaps in the top 50 markets, taking them from having 40MHz in just 15 percent of the top 50 markets to having 40MHz in 40 percent of the top 50 markets."
The analysts continued: "If all licenses transfer, this transaction will fill in gaps for T-Mobile in 23 of the top 50 markets, taking them from 20MHz to 30MHz in 15 markets and from 30MHz to 40MHz in 8 markets. We think filling these gaps is the primary driver of the transaction for T-Mobile."
T-Mobile has been buying spectrum at an astounding rate:
In 2021, T-Mobile purchased roughly $10 billion worth of C-band spectrum in another FCC auction.

Then, near the end of 2022, T-Mobile spent around $304 million in the FCC's auction of 2.5GHz spectrum.

Finally, in the middle of last year, it agreed to buy 600MHz licenses from Columbia Capital for $3.5 billion.
"We've never met spectrum we didn't like," T-Mobile CEO Mike Sievert said on the operator's recent quarterly conference call.
Subscribe and receive the latest news from the industry.
Join 62,000+ members. Yes it's completely free.
You May Also Like
---