FWA captures 90% of all new US customers, pleasing around 90% of them
FWA captures 90% of all new US customers, pleasing around 90% of them
According to new findings, fixed wireless services accounted for 90% of net broadband additions in 2022, compared to 20% of net adds in 2021. According to new figures from Leichtman Research Group, fixed wireless services accounted for 90% of all net broadband customer additions in the US during 2022. Separately, a recent survey of some T-Mobile fixed wireless customers, conducted by the financial analysts at Wolfe Research, found that 90% rated their service as "good enough."
Taken together, the figures help highlight the profound impact that fixed wireless access (FWA) services – primarily from Verizon and T-Mobile – had on the US market during the course of last year.
And there are some indications that FWA momentum will continue into 2023. For example, the financial analysts at Evercore reported that interest in T-Mobile's FWA service accelerated at the end of last month, based on the number of customers downloading the operator's FWA smartphone app. "Downloads for the month of February were up +3% vs. January," the analysts wrote in a recent note to investors. They continue to expect T-Mobile to accumulate around 450,000 new fixed wireless customers in the first quarter of 2023, down from the 524,000 the operator reported in the fourth quarter of 2022.
Figure 1: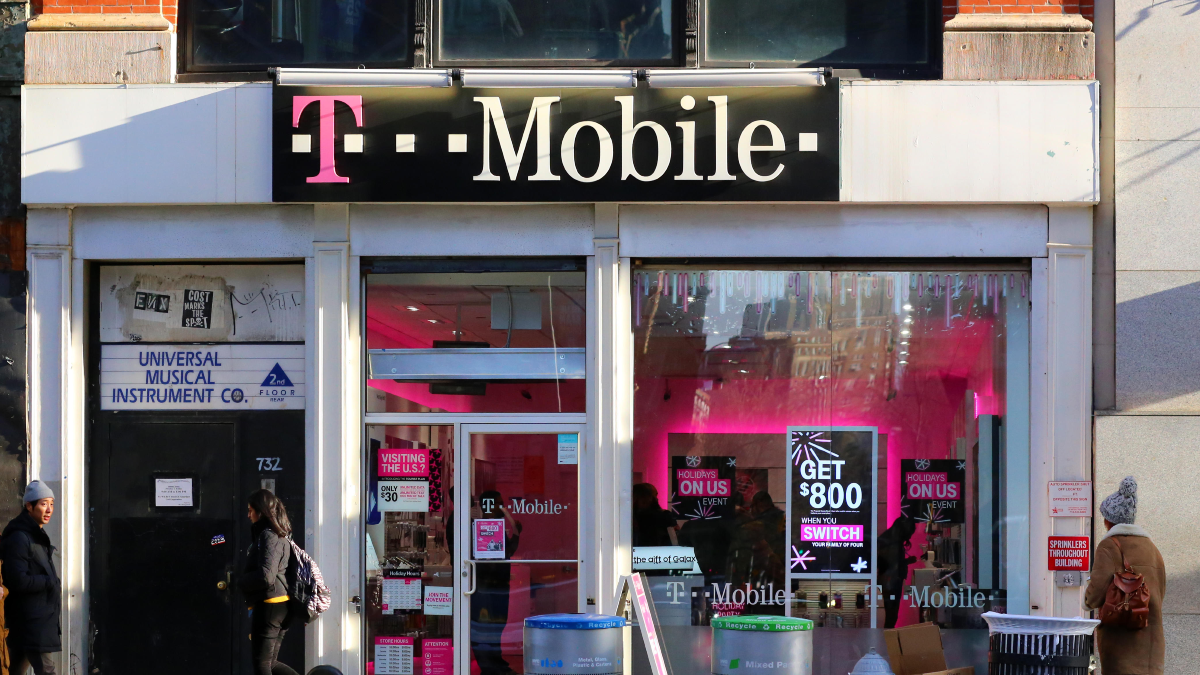 (Source: Robert K. Chin - Storefronts/Alamy Stock Photo)
Another indication of market interest in FWA comes from Cox Communications, the nation's third-largest cable company. According to Fierce Wireless, Cox is using 5G technology to test FWA services near Macon, Georgia; Tucson, Arizona; and Oklahoma City, Oklahoma.
The details behind the numbers
To be clear, the latest findings from Leichtman don't come as a surprise. Verizon and T-Mobile reported significant FWA customer gains throughout 2022, a situation that cast a cloud over the nation's cable companies.
However, now that the fourth quarter earnings season is over, Leichtman's official figures for 2022 help clearly show how FWA stacked up against cable. The firm reported that the top cable companies in the US added about 515,000 subscribers during 2022, way down from the 2.8 million net adds they collectively recorded in 2021. The FWA offerings from T-Mobile and Verizon, on the other hand, gained a collective total of 3.17 million subscribers during 2022, way up from the 730,000 net customer additions they recorded during 2021. "Fixed wireless services accounted for 90% of the net broadband additions in 2022, compared to 20% of the net adds in 2021," Bruce Leichtman, the firm's president and principal analyst, said in a release.
Further, based on new findings from Wolfe Research, it would appear most of those FWA customers are happy with their service. The firm surveyed Facebook's T-Mobile FWA user group, totalling over 15,000 members, in December 2022. Based on the 60 replies it received, 90% said they were mostly satisfied. The firm also found that 42% of respondents previously subscribed to a cable connection, 37% hailed from DSL operators, and 6% previously used fiber. Around 8% had no prior broadband service.
It's also worth noting that T-Mobile and Verizon aren't the only FWA providers in the US. For example, the Wireless Internet Service Providers Association (WISPA) kicked off its annual trade show this week in Louisville, Kentucky, boasting that WISPs service a total of 9 million Americans.
However, some analysts have cautioned that cable operators may regain their momentum in 2023 as T-Mobile and Verizon slow their FWA gains. After all, wireless networks only have so much excess capacity, a situation that will make it difficult for T-Mobile and Verizon to continue to grow indefinitely.
Related posts:

— Mike Dano, Editorial Director, 5G & Mobile Strategies, Light Reading | @mikeddano
Subscribe and receive the latest news from the industry.
Join 62,000+ members. Yes it's completely free.
You May Also Like
---