Questions over FWA capacity, competition dominate MWC
MWC23 – The fixed wireless home services of T-Mobile and Verizon have broken open local broadband monopolies and become a standout success for 5G in the US, but a multinational panel here offered reasons for operators to bet on FWA (fixed wireless access) in other consumer contexts – as well as expressing concerns about its long-term scalability.
Panel moderator Paul Lee, global head of TMT research at Deloitte, opened the discussion by noting that the two US carriers' breakout success only came after years of its opposite: "We've been trying to do FWA for literally a decade."
T-Mobile's takeoff
Ulf Ewaldsson, the new chief network officer at T-Mobile, said it wasn't just 5G but the right set of frequencies that turned things around.
"We built up an amazing 5G asset portfolio through a merger with Sprint and T-Mobile," said, alluding to the 2.5GHz midband frequencies that came over in that deal.
Steady expansion of that midband network has allowed it to reach 265 million people out of a total population of about 334 million. T-Mobile has also brought capacity – 130 megahertz "totally dedicated to midband" – for a service that it continues to sell without data caps, in distinct contrast to many of the cable services from which it's been poaching customers.
Citing the 2 million subscribers T-Mobile added in 2022, Ewaldsson bragged: "That's more growth in net add subscribers than Verizon, AT&T, Comcast and Charter together."
The telco executive seated next to him could point to even faster growth, however.
A Finnish firm off to a fine start
"Today, 40% of households in Finland are connected over mobile," said Christoffer von Schantz, head of broadband and TV at DNA Oyj. That carrier first offered FWA in 2008 and began selling 5G FWA in 2020, relying on both 700 MHz and 3.5 GHz frequencies.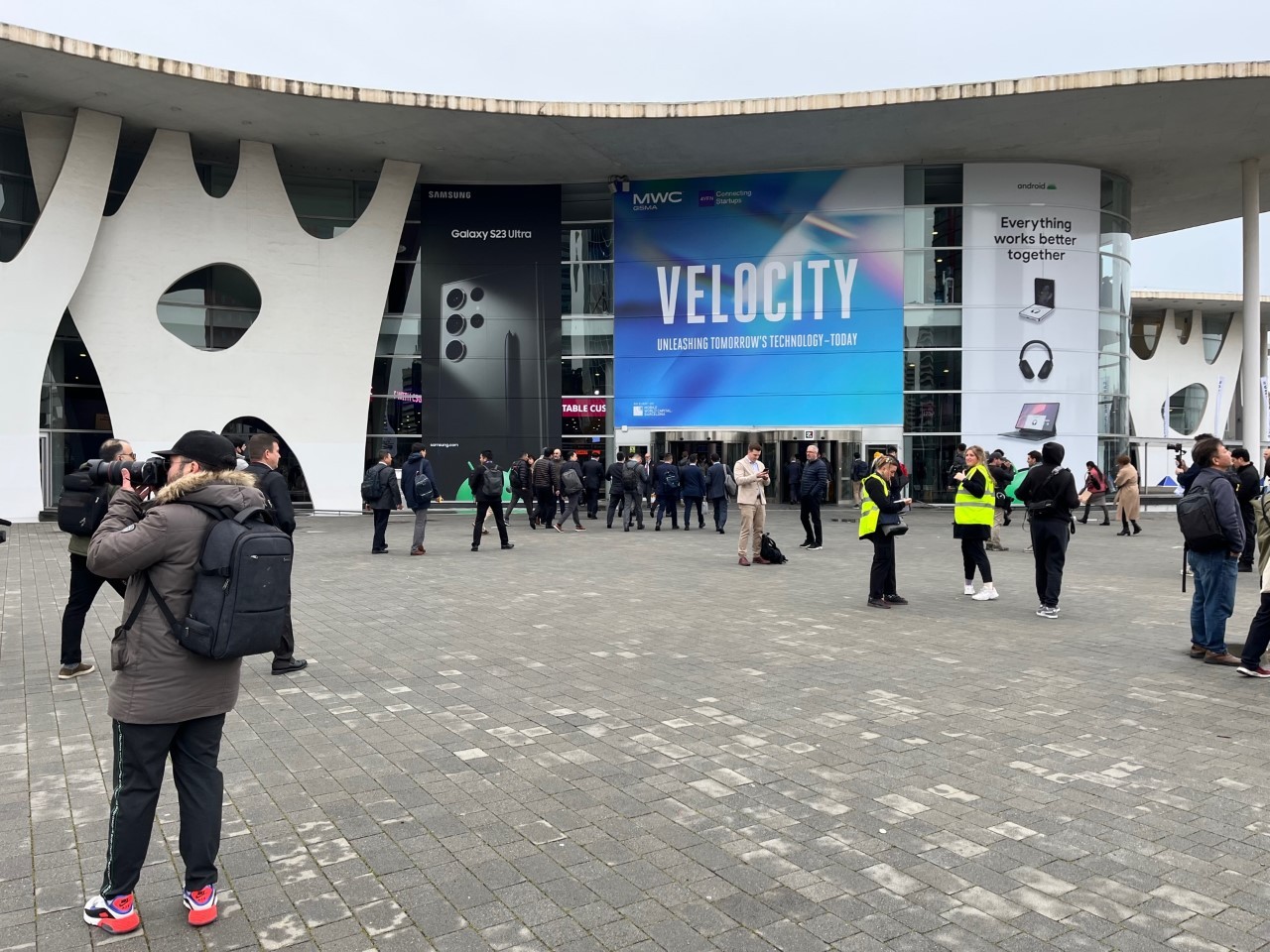 It, too, has renounced data caps, instead segmenting its pricing by speed tiers that go up to 1 Gbit/s, with a floor set in a November 2019 quality of service guarantee that is fairly high in FWA terms.
"We promise a minimum 100Mbit/s download speed for our customers," von Schantz said. But even with household data consumption averaging 15GB a day, he said the service handily beats that, with average throughput even in "busy hours" of 380 Mbit/s.
But another speaker at the event sounded far less optimistic about FWA except – at least for now – as an alternative to the most difficult fiber-buildout scenarios.
Rules in the way in Italy
"We expect a lot of revenues coming from it, but we are still really at the beginning," said Elisabetta Romano, chief network operations and wholesale officer of the Italian telco TIM.
"For us in TIM, it's still complementing the fixed broadband," she said. One big reason is that for TIM, FWA remains mostly a 4G phenomenon, which Romano blamed on government regulations.
"We paid a lot of money for these frequencies," she said of the lowband, midband and millimeter-wave frequencies the company has picked up. But rules limiting the electromagnetic field exposure of those frequencies – "the lowest allowed in Europe," Romano said – have made it "almost impossible" for TIM to roll out service on its 3.6GHz midband frequencies.
FWA even when fiber is everywhere
The last operator perspective came from a country in which FWA might seem doomed to flop, because fiber covers so much of it already – the United Arab Emirates.
"We in the UAE are having one of the highest fiber penetrations in the world," said Khalid Murshed, CTIO of Etisalat. Having fiber reach more than 97% of homes, he added, "puts us in a unique situation."
But FWA, which Murshed said delivers median speeds of 500 Mbit/s, can still work for rural areas as well as new-construction urban areas. He said it can also support smart-city applications like surveillance cameras on street lights.
And it can function as an appetizer course for Etisalat's fiber: "It serves as an entry point for the small enterprises."
Etisalat's pricing for home FWA lists a 1,000GB data cap; that did not come up during the panel discussion, but the last speaker suggested that every carrier on stage would need to consider some kind of cap in the future.
Capacity concerns over the longer term
"Operators ought to be thinking incredibly carefully about what to do with capacity," said Karen Egan, lead mobile analyst with Enders Analysis. Citing that company's research in the UK market, she predicted that FWA would hit a bandwidth crunch in five to ten years, at which point it would make more sense to pivot to fiber.
"Base your investment plans on usage in five to ten years' time," she said.
Deloitte's Lee invited the carrier reps to speak to how they would be faring three years down the road. T-Mobile's Ewaldsson accepted that challenge first.
"We are on a trajectory to 2025 to reach about 7 to 8 million customers," he said, adding that T-Mobile will continue adding capacity and leverage "a bunch of mechanisms in the network with which we can manage it."
A recent report from Signals Research Group pointed to T-Mobile's use of MU-MIMO to boost midband 5G FWA capacity, but Ewaldsson didn't offer further specifics about those mechanisms.
DNA's von Schantz said geography is his firm's friend.
"We are the size of Germany, but with a tenth of the population," he said. "We have quite a lot of capacity to spare in the network for the next three to ten years."
He and TIM's Romano also said higher-band frequencies represented an untapped resource.
"Millimeter wave's use for FWA will be, I think, an important use," Romano said. With mmWave trials already underway in Italy, she added, "We think there are huge opportunities here."
Etisalat's Murshed, saying that the carrier had just launched standalone 5G for FWA, pronounced himself unconcerned about scaling to meet demand: "We don't foresee a challenge when it comes to spectrum capacity."
One major, unstated vote of confidence from all the carriers: None of these executives suggested that they'd need 6G to come save 5G.
— Rob Pegoraro, special to Light Reading. Follow him @robpegoraro.
PARTNER PERSPECTIVES
- content from our sponsors