T-Mobile rejects Dish's play for its 800MHz spectrum
T-Mobile rejects Dish's play for its 800MHz spectrum
Dish Network is employing a 'stalling tactic that is detrimental to putting this spectrum to use for consumers,' T-Mobile told a DC court in the companies' ongoing spat over 800MHz spectrum.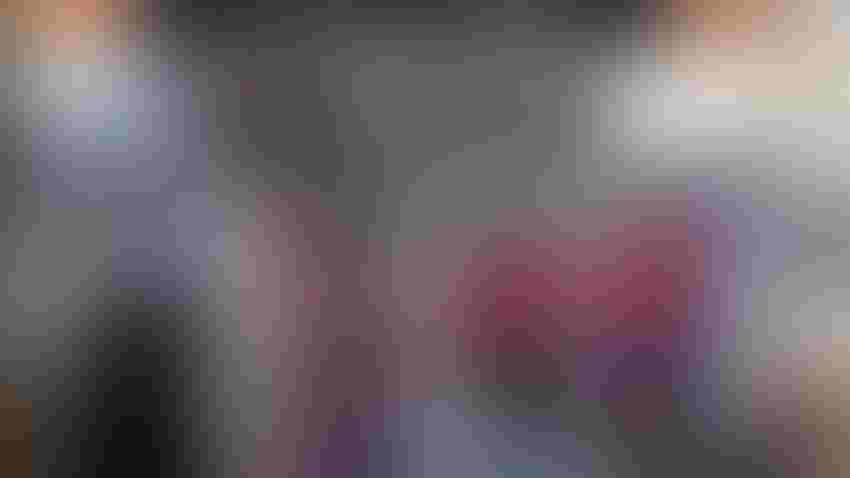 (Source: Robert K. Chin - Storefronts/Alamy Stock Photo)
T-Mobile is asking a Washington, DC, court to reject a request by Dish Network for more time to buy T-Mobile's 800MHz spectrum.
"Our position is explained in the filing: Dish's motion should be denied. They continue to tie up valuable 800MHz spectrum that they have not yet even committed to buy. Their hardship claim is a stalling tactic that is detrimental to putting this spectrum to use for consumers," T-Mobile wrote in a statement to Light Reading.
T-Mobile's filing is a response to Dish's request to the court earlier this month for an additional 10 months to raise the $3.6 billion necessary to purchase T-Mobile's 800MHz spectrum licenses. Dish and T-Mobile jointly filed an application seeking authority from the FCC to transfer the 800MHz licenses to Dish. But Dish told the court that, "due to macroeconomic conditions that are no fault of Dish, it is especially difficult today for Dish to responsibly secure further financing to purchase the 800MHz spectrum licenses."
T-Mobile rejected that position, arguing that Dish can't ask for a delay. "The possibility that Dish might find it 'more onerous than anticipated' to obtain financing was not only foreseen by the parties but specifically addressed and prohibited as a basis for not performing on their contract," T-Mobile told the US District Court for the District of Columbia.
T-Mobile argued that the companies' original 2019 agreement covering the possible sale of 800MHz from T-Mobile to Dish specifically prohibits the companies from delaying the deal over financial hardships.
Further, T-Mobile wrote that other companies are now interested in purchasing the spectrum.
"In fact, several potential auction participants have already expressed interest in purchasing the 800MHz spectrum licenses from T-Mobile," the company wrote. "Burns & McDonnell Engineering states that it has been 'planning for years' to purchase the spectrum if Dish does not buy it. Burns & McDonnell reports that it would 'leverage the nationwide spectrum for targeted community benefit enabling critical infrastructure operators like electric utilities to deploy wireless broadband networks.' The sooner the licenses are sold, the better."
Thus, T-Mobile is asking the court to reject Dish's request for a delay and, potentially, to allow T-Mobile to auction the spectrum to other buyers besides Dish.
An ongoing saga
The spectrum at issue is a nationwide 13.5MHz chunk in the 800MHz band previously owned by Sprint. A complex agreement inked in 2019 among Dish, T-Mobile and the US Department of Justice paved the way for T-Mobile to acquire Sprint in a transaction that closed in 2020.
Under the terms of that 2019 agreement, Dish has an option to purchase the 800MHz spectrum from T-Mobile for around $3.59 billion. The deadline for that transaction arrived earlier this year, but the companies have remained in discussions over the transaction throughout the summer.
If Dish doesn't buy the spectrum, it would owe T-Mobile a $72 million fee for walking away from the deal. Then, T-Mobile would be required to auction the spectrum to another buyer.
Dish recently expanded its 5G network to 70% of the US population. That network runs in spectrum bands that include 600MHz, 700MHz, AWS and AWS-4. The company has said that it will be able to immediately put 800MHz to use in its network because its 5G radios are already capable of broadcasting signals in that band. Dish said in its filing that it spent $1 billion to purchase radios capable of supporting 800MHz.
Dish's next government-mandated coverage target, in the summer of 2025, is to cover 70% of each of its spectrum licenses with 5G.
Separately, Dish is also working to close a merger with EchoStar, a deal that will give Dish additional cash. That transaction is expected to close in the fourth quarter of this year.
Related posts:

— Mike Dano, Editorial Director, 5G & Mobile Strategies, Light Reading | @mikeddano
Subscribe and receive the latest news from the industry.
Join 62,000+ members. Yes it's completely free.
You May Also Like
---